Thursday, September 30, 2021
Evergrande, Quo Vadis? Perspectives from Europe and China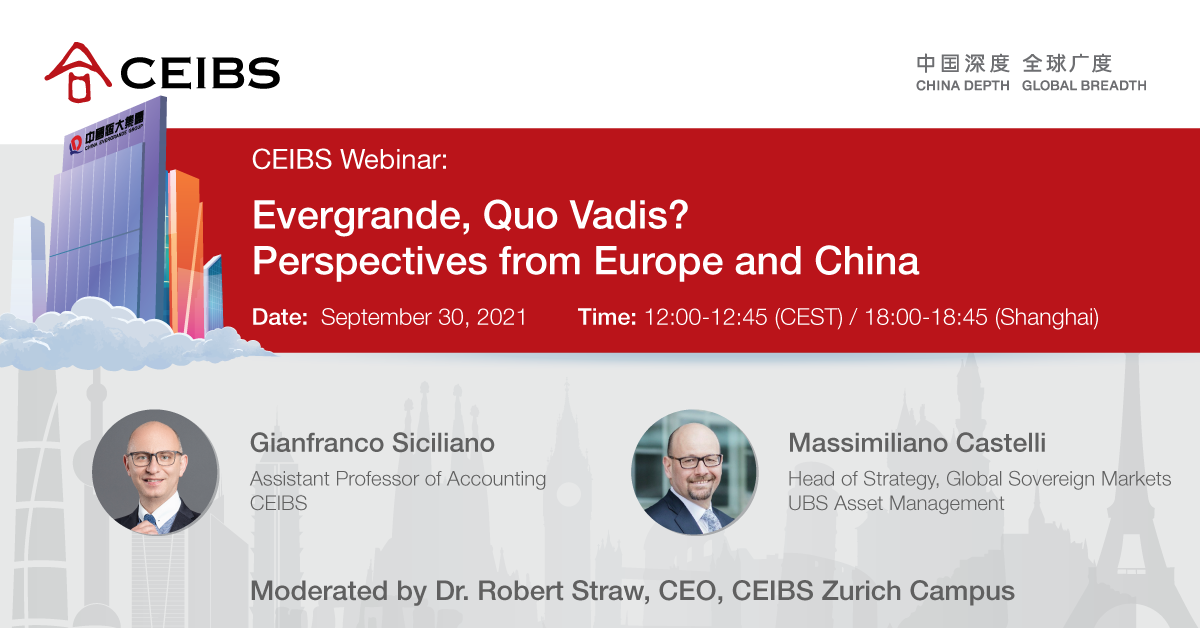 Please join us on September 30 for this special webinar, Evergrande, Quo Vadis? Perspectives from Europe and China.
About the Webinar
Many investors and the public at large are in the dark about Evergrande. During this webinar, CEIBS Professor Gianfranco Siciliano, Dr. Massimiliano Castelli, Head of Strategy, Global Sovereign Markets at UBS Asset Management and Dr. Robert Straw, CEO of CEIBS Zurich, will provide insights and clarity on the situation. What is Evergrande? What exactly has happened? How important is Evergrande in the larger scheme of things in China and the world? Should investors be worried? Is this the start of the next financial crisis? And, how should investors and financial institutions react? Join us to learn more.
Our Speakers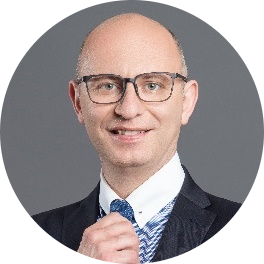 Gianfranco Siciliano
Assistant Professor of Accounting
CEIBS
Massimiliano Castelli
Head of Strategy, Global Sovereign Markets
UBS Asset Management
This webinar will be moderated by CEIBS Zurich CEO Dr. Robert Straw.
Event Details
Date: September 30, 2021
Time: 12:00-12:45 CEST (Zurich) / 18:00-18:45 CST (Beijing/Shanghai)
Venue: Online
Language: English
Contact: Please contact Elisabeth Borras at belisabeth@ceibs.edu with any enquiries.