Strengthening my career in Asia with CEIBS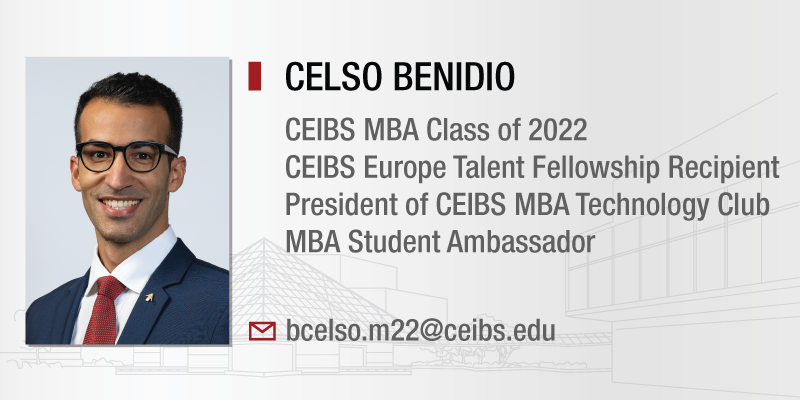 When I moved from Portugal to Asia in 2015, I could have never imagined that one day I would be in China pursuing my MBA. Fast forward six years, and now finally in Shanghai, I couldn't be happier with my decision – if anything, I wish I would have done it earlier in my life.
Even though I had trained and worked in finance early in my career, the energy and pace of innovation I saw coming from the start-ups I encountered while working for a corporate VC firm in Portugal lured me into a dramatic career change. From a financial role in Portugal, I moved into venture building in Southeast Asia for a German internet company which had been sold to Alibaba Group. A couple of years later, I became an innovation and technology consultant for a local VC-backed digital services firm.
Working in a vibrant Southeast Asian environment alongside local entrepreneurs and business leaders was an experience I'll never forget and one that I might even aim to replicate in the near future. Transiting from a more consensus-based Western way of working into a more top down and growth focused context was undoubtedly hard at the beginning. Nevertheless, once foreigners like myself are able to adapt, we can quickly see the impact we bring to the teams we work with and the unique learnings we can obtain.
In the short period of 3.5 years, I collected endless professional and personal memories: from ambitious business milestones achieved, to rewards received and all the amazing weekend trips to destinations I could only have dreamed of – Southeast Asia had it all in stock for me.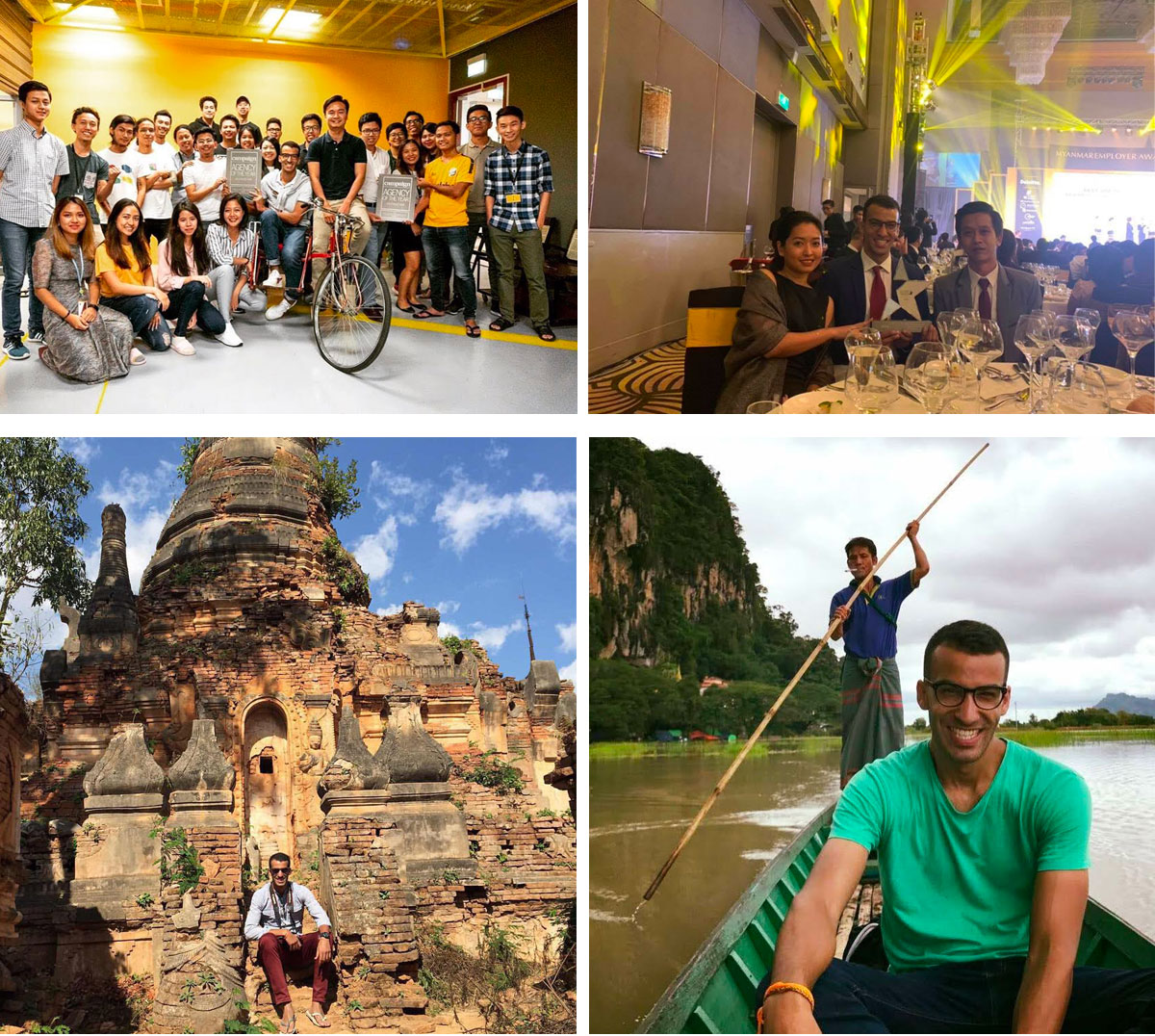 The MBA journey
The decision to pursue an MBA was never a requirement for my career, but I increasingly felt that my understanding of strategy and of the bigger business picture could still be improved. Wanting to continue my career in Asia and deepen my understanding of doing business in the region, I never looked back after I stumbled upon the CEIBS MBA programme following my first visit to China in 2019.
After all the GMAT study, essay development and interview grinding, I was finally accepted into the programme. One of my goals for the journey was to join one of the many CEIBS MBA student clubs. Very honourably, my MBA colleagues entrusted me and two other classmates with the responsibility of leading the Technology Club activities during the programme, a responsibility we hope we have fully delivered to their expectations.
During the programme, I also acted as a CEIBS MBA student ambassador, an experience I enjoyed dearly and that involved representing the school at events as diverse as clarification sessions for prospective students and gatherings with school mentors and alumni.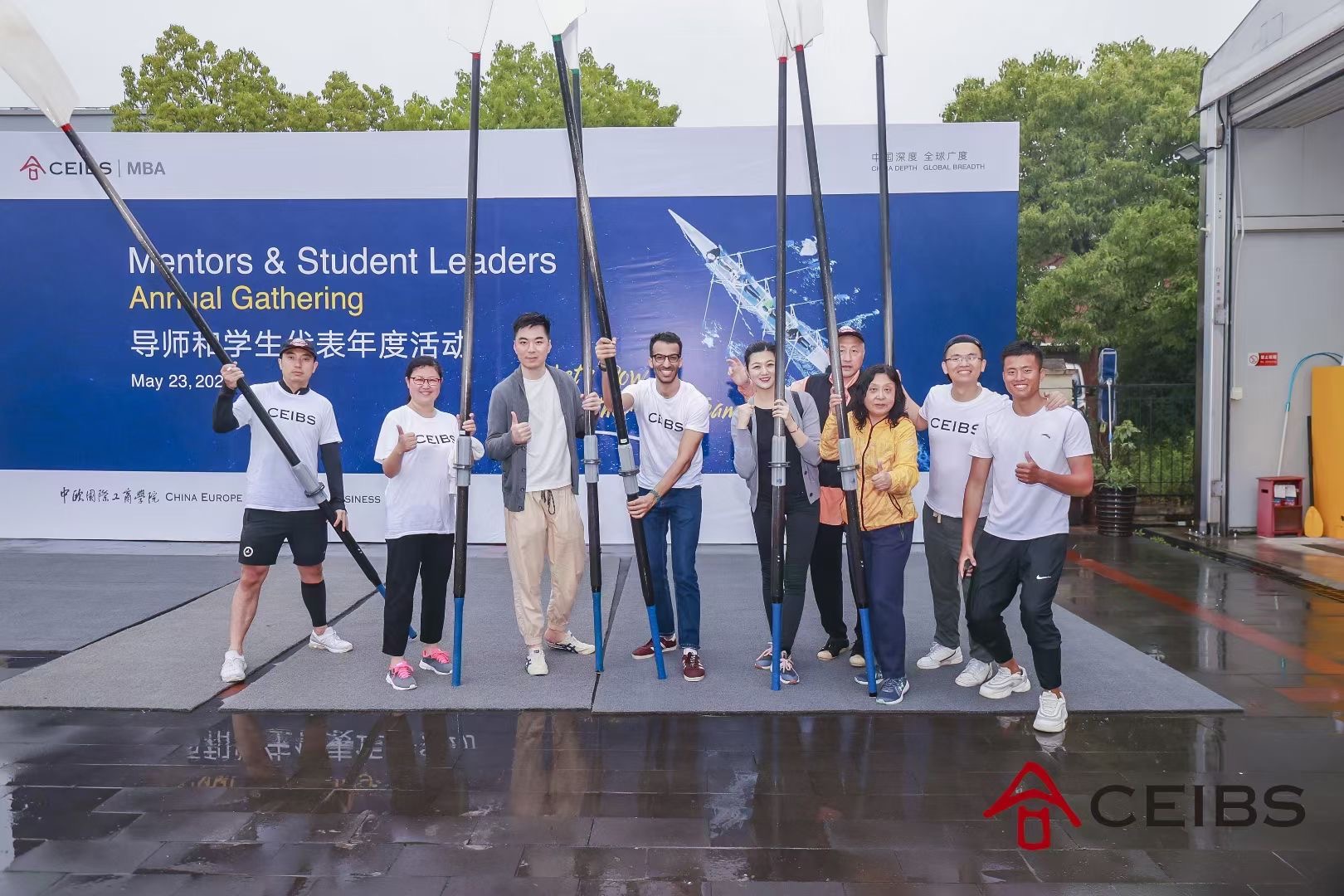 Needless to say, pursuing an MBA during the COVID-19 pandemic was a very challenging experience, but surprisingly it was also a very rewarding and enriching one. As of October of this year, after I complete the four remaining courses of my MBA journey, I will in the short period of 12 months have studied in three cities and two continents – Zurich in Term 1, Shanghai for Terms 2-4 and finally in Singapore for my exchange at INSEAD in Term 5.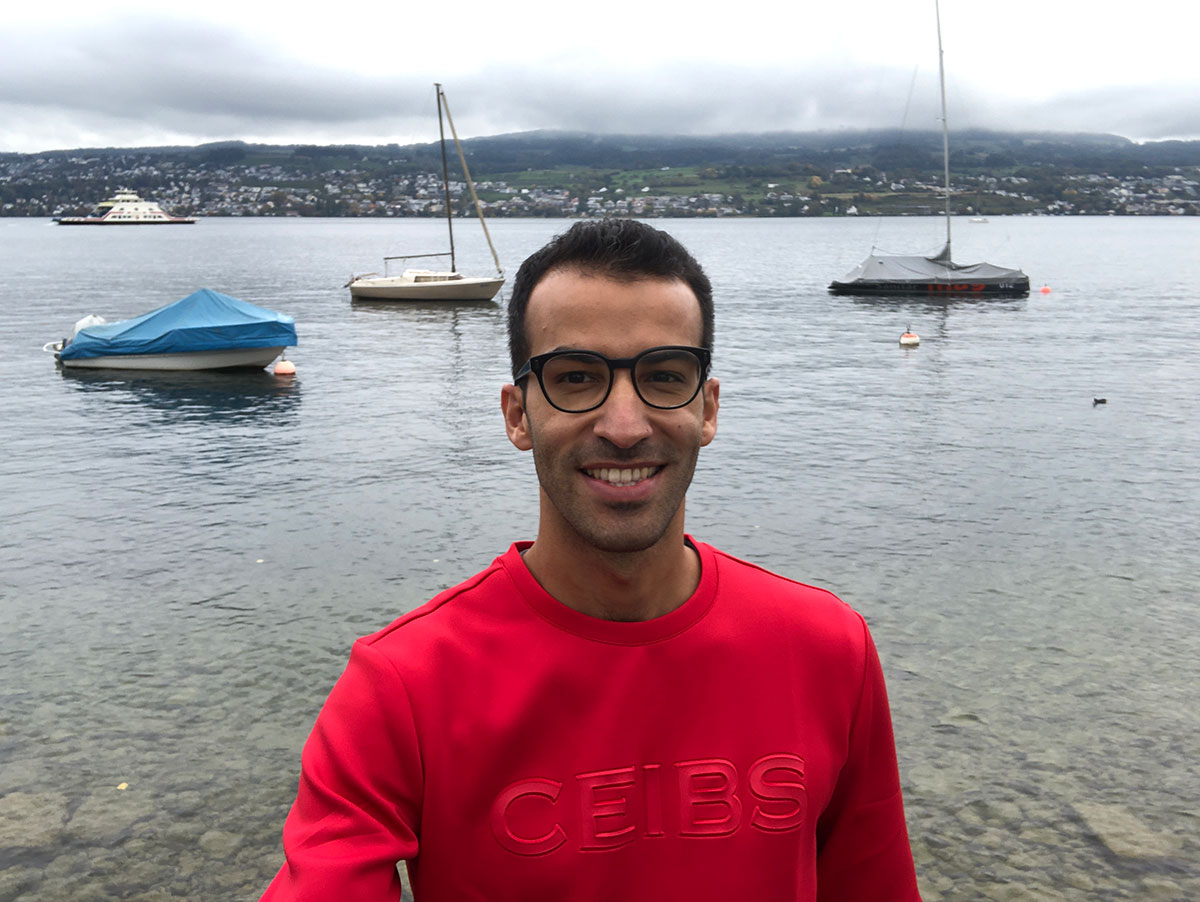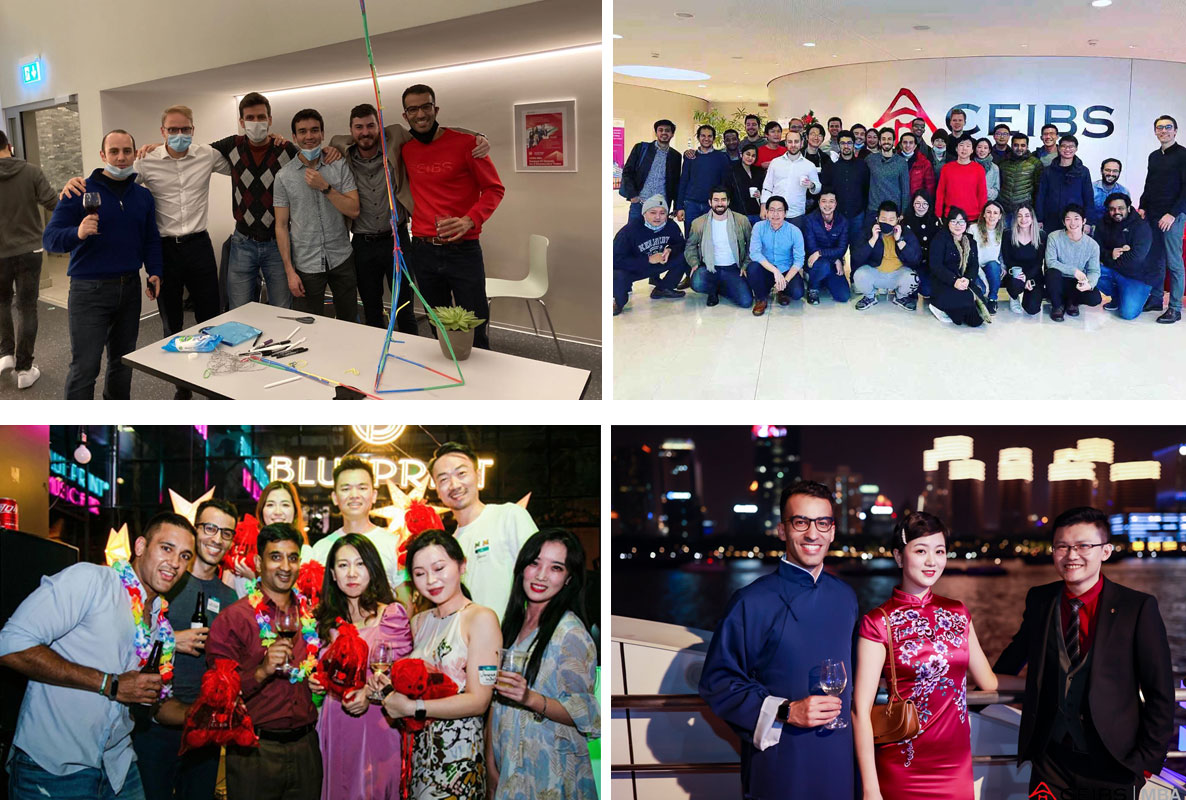 In the classroom, my favourite courses were those that involved strategy and digital innovation. Having the chance to study a wide range of business cases on both western and Chinese companies made the whole learning experience more holistic and aligned with my personal quest to become a bridge between the Asian and European business worlds.
Looking ahead
Even though they have been realised in different shapes and forms, all my personal goals for the MBA journey so far have been achieved. In addition to my roles with the Technology Club and as a student ambassador, I competed in a number of case competitions and completed a 10-week summer associate programme with Bayer Group's APAC strategy and business consulting team in Shanghai. During my summer MBA internship, I worked on projects for Bayer's business unit leaders on topics related to regional business transformation and country specific growth strategies.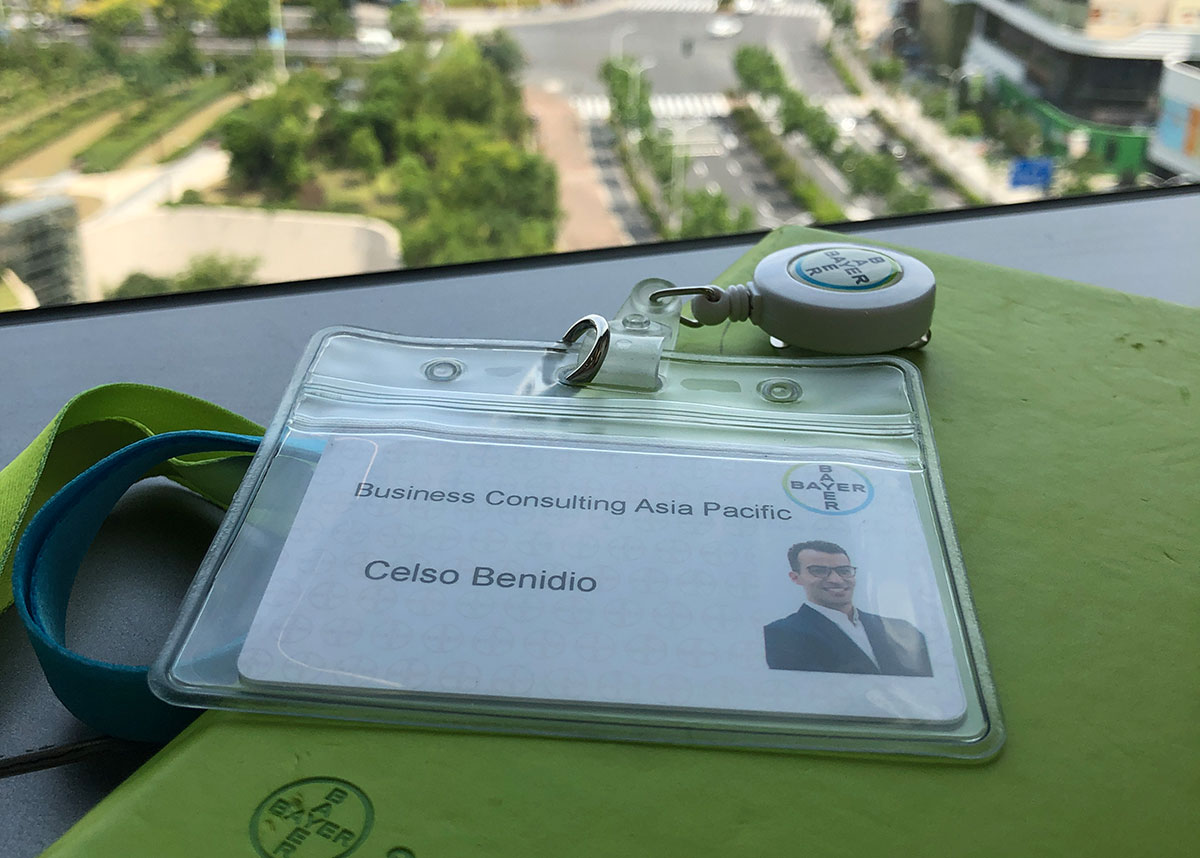 Post-MBA my goal is very clear: I want to continue developing my career in business and strategy consulting, preferably with a focus on digital innovation and preferably in Asia. Within a few years I would like to follow a more entrepreneurial path by co-founding a start-up within the company I work for, jointly with a client or with a group of people I truly respect and admire. I also intend to continue optimising for impact and sustainability in the endeavours I'm involved with.
With the above goals in mind, my MBA journey at CEIBS has provided me with the tools and the level of business depth I undoubtedly needed. The future ahead in my career could not look more exciting!