MBA2022: Reflections on shining days
We're sending off the MBA 2022 batch to graduate! Nearly 160 students have spent the past 16 months at our CEIBS campuses in Shanghai and Zurich. What were the highlights? What did they learn along the road? And what do they want to say to future MBA students? We interviewed a few of them to find out.
Woody Yang

Nationality: Chinese

Pre MBA Industry: Financial Services

Post MBA: Advisor, CICC Wealth Management
Highlights @CEIBS MBA
As the President of the largest MBA student club at CEIBS – the Finance and Investment Club – I was charged with showing leadership, courage, initiative, and determination during the MBA journey. The highlight was creating strategic and inspirational legacies for future batches; such as the inaugural MBA Investment Forum which was held jointly with the CEIBS Alumni Association. I'm proud to be a winner of the CEIBS Special Contribution Award, MBA Student Leader Award, Reading Star Award and Best Club and Best Club Activity Award.
The most unforgettable memories @CEIBS MBA
Looking back, every day at CEIBS could be a wonderful memory, such as the amazing lectures by professors, the lovely staff, the library, the discussions with classmates, the teamwork, club activities, the coffee, the beautiful lawns, or even badminton and tennis with friends. Looking forward, I think CEIBS is a great starting point or a turning point, but not an ending.
What do you want to say to the CEIBS and MBA community?
Be brave and move forward, no matter what the world throws at you; it's always important to strive to be a better person and inspire people around us to do the same.
Panda Hu

Nationality: Chinese

Pre MBA Industry: Financial Services

Post MBA: Business Development Manager, Thermo Fisher Scientific China
Highlights @CEIBS MBA
The CEIBS MBA gave me the chance to switch to my dream industry and practice my leadership skills. As President of the CEIBS MBA Social Impact & Responsibility Club, I was honored to initiate the first Social Impact Week with our club's leadership team. I received the fulfilment of idea spreading, the unity of the group, and the recognition of my classmates!
The most unforgettable memories @CEIBS MBA
I will treasure the intense discussions with my fabulous batchmates and professors. Also, the nights our study groups spent together to meet deadlines, and the time I battled with balancing academic priorities and job hunting. My studies at CEIBS have changed my mindset, helped me learn more about myself, developed my critical thinking abilities, and improved my interpersonal skills. I'm more mature, more confident, and calmer. I believe these learnings will benefit me for the duration of my career ahead.
At graduation time, what do you want to say to the CEIBS and MBA community?
I would like to thank CEIBS for being open-minded and supportive throughout our journey. To the MBA community, it has been my honour to spend this life-changing experience with you. Wish you all the best!
Celso Benidio

Nationality: Portuguese

Pre MBA Industry: Technology

Post MBA: Associate, McKinsey & Company
Highlights @CEIBS MBA
During my MBA, I served as President of the Technology Club and a Student Ambassador. I was also proud to graduate with the Student Leadership Award. Shanghai Night, an MBA celebratory evening held on a boat looking out at the cityscape while everyone dresses up like it is 1930s Shanghai, was another highlight. It was a memorable experience that required great coordination between many of my classmates.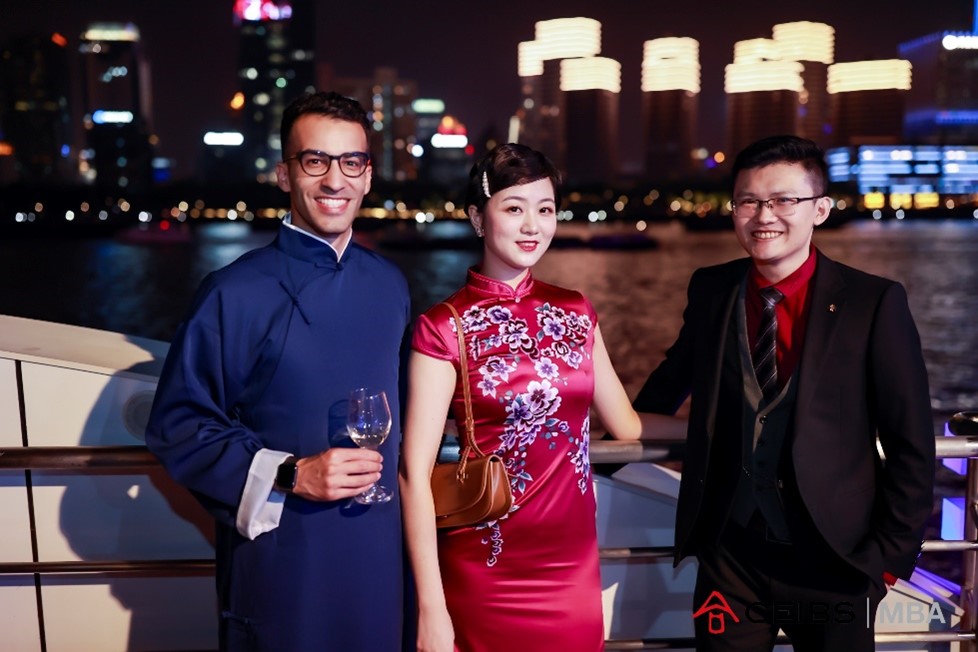 What do you want to say to the CEIBS and MBA community?
Having a crystal-clear vision of the "why" is not only beneficial during the application process but also throughout the MBA journey when tough decisions must be made. The school offers a range of career support, from mock interviews and postings to practicum projects. I'd advise students to use their summer internship to experience a company in a risk-free way and get to know the cultural context of their work.
 

Raffaele Ragini

Nationality: Italian

Pre MBA Industry: Consumer Goods

Post MBA: Chief Marketing Officer, CrossFund

 
Highlights @CEIBS MBA
A highlight of CEIBS was the intensive China experience that really forces you to learn and adapt each day. Having never worked in a Chinese environment before, the highlights were the multiple hands-on experiences with peers that I now consider as lifelong friends. The hours spent working on our Integrated China Strategy Project (ICSP) and the car market simulation were a great primer for continuing my career here in China.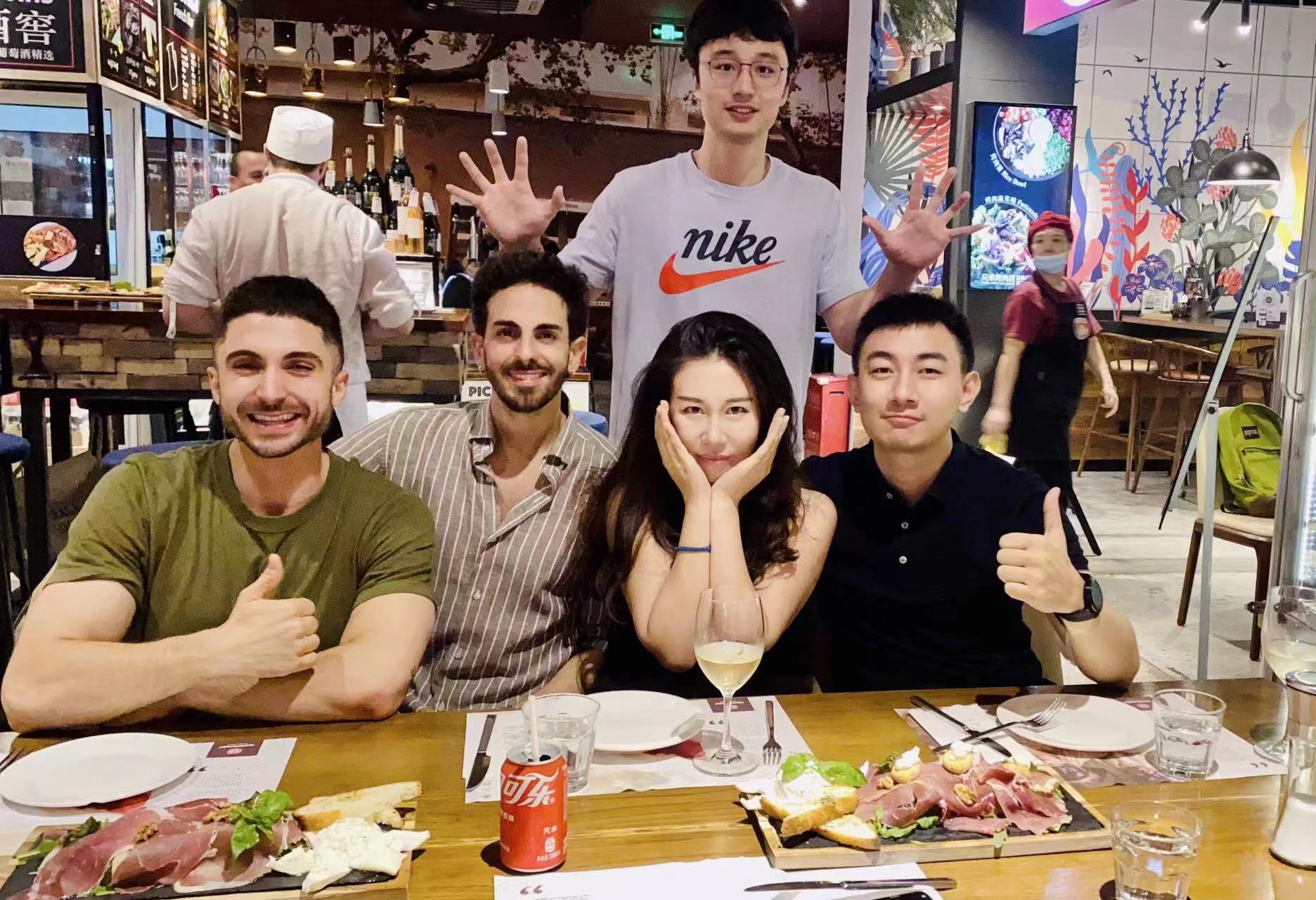 What do you want to say to the CEIBS and MBA community?
Just reach out! This is my message to current and future MBA students. The network at CEIBS is vast and influential. So much so, I would really say, that a cup of coffee is the new CV! It's easy to be super focused on assignments and presentations, but make sure you fully leverage the CEIBS network to achieve the career switch you are looking for.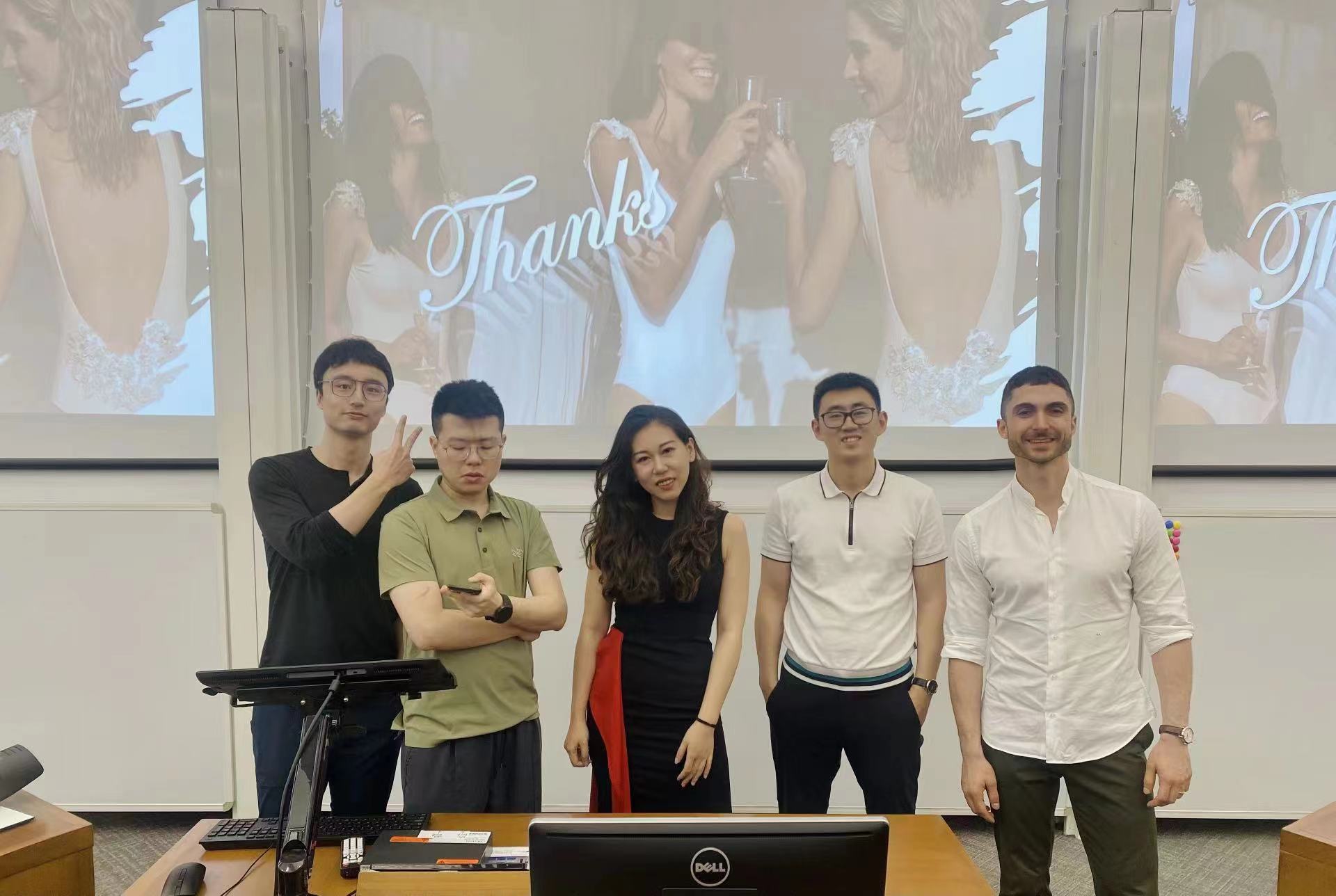 Linjia Huang

Nationality: China

Pre MBA Industry: Financial Services

Post MBA: IRDP, Janssen Pharmaceutical
Highlights @CEIBS MBA
I'm very proud to have been part of the leadership team of the MBA Healthcare Club, organizing various events to help connect my batchmates with professionals in the industry. This experience has not only deepened my understanding of the industry but has also helped improve my leadership and time management skills.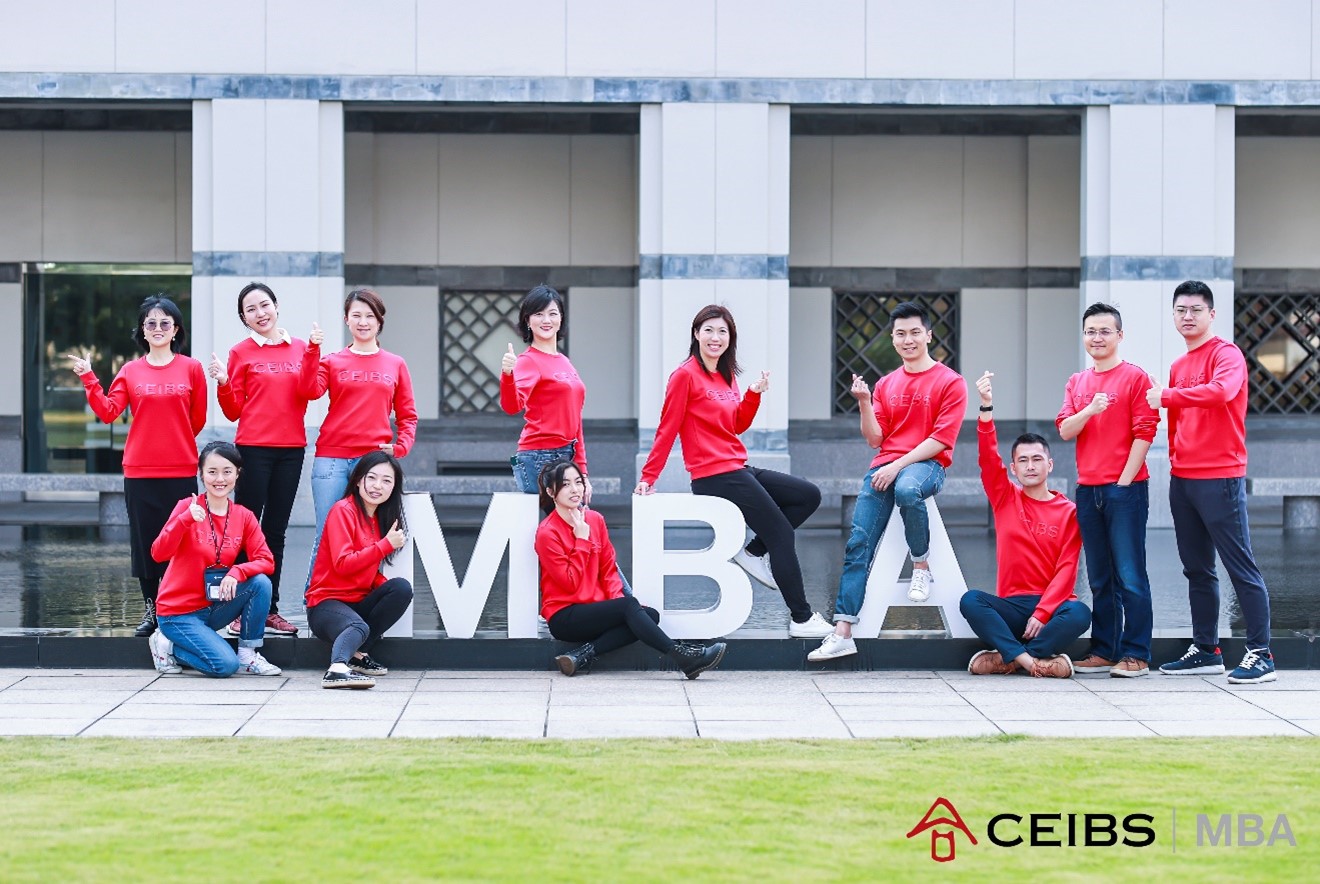 What role do you think this journey plays in your career life?
The MBA experience introduced me to a very diverse group of people, made me constantly reflect on myself, and showed me many possibilities for the future. The whole experience expanded my vision and provided me with more options. My MBA experience gave me time to think and listen to my inner voice. It was like hitting the pause button during my fast-paced life. The programme has prepared me for my post-MBA career.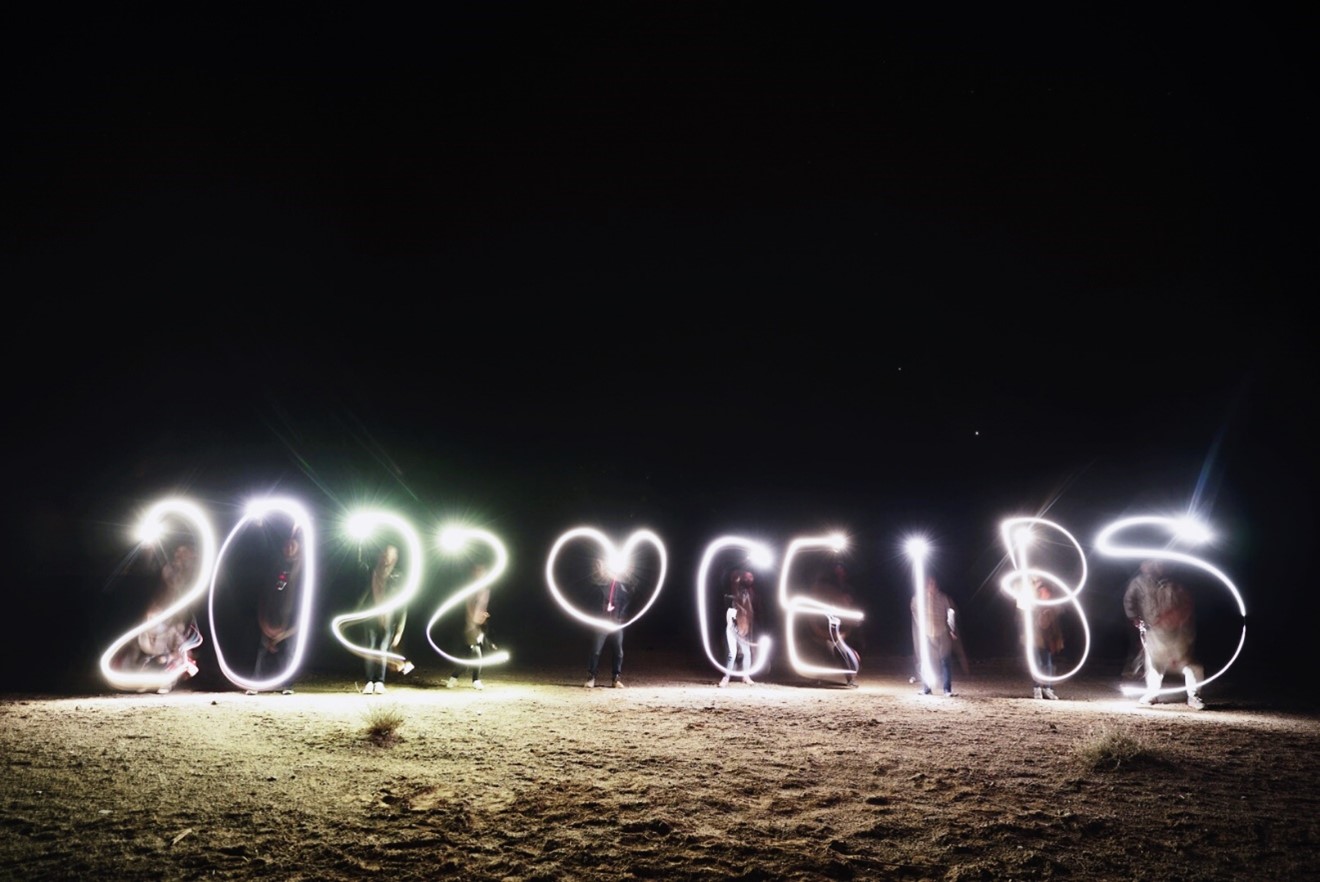 Gaurav Nanda

Nationality: Indian

Pre MBA Industry: Healthcare

Post MBA: Pathways Operations Manager, Amazon UK
Highlights @CEIBS MBA
The MBA not only helped me to dive deep into Chinese culture, but also taught me a great deal about building a global mindset and improvising during tough times. Due to the pandemic, I began my MBA at the CEIBS Europe campus in Zurich before joining an extended programme with IESE in Spain. During my studies, I served as President of the CEIBS MBA International Club, and participated in a very interesting ICSP (Integrated China Strategy Project) and interned with a fintech start-up company. These experiences gave me incredible exposure to career and growth opportunities across Europe and Asia.
The most unforgettable memories @CEIBS MBA
The quote that sums up my MBA experience is, "The moments that challenge us the most, define us." When I enrolled for my MBA at CEIBS, the world was facing an unprecedented pandemic. For me, this meant uncertainty on the MBA in terms of recruitment, offline/online classes and global mobility. The combination of these elements resulted in us building strong bonds and instilled in us the courage to face uncertainties like never before. As I complete my MBA journey, I hope to carry its lessons with me for life, the ones from the classroom and beyond.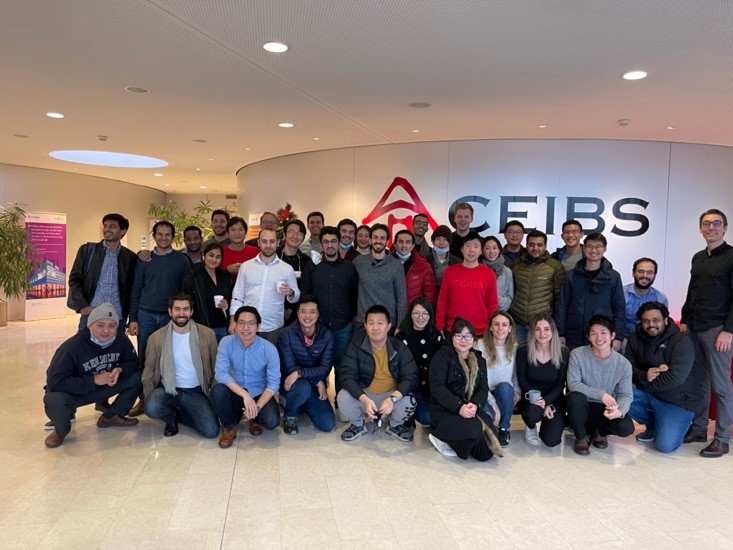 What do you want to say to the CEIBS and MBA community?
If you're struggling, you're not alone. Your alumni and batchmates will have resources for you. Don't hesitate to lean on them.
Maggie Zhou

Nationality: China

Pre MBA Industry: Consulting

Post MBA: Business Optimization Manager, Align Technology
Highlights @CEIBS MBA
Internships are definitely part of my MBA highlights. I did three internships and loved them all. Each taught me different things in different ways. Not only did I learn about different industries and functions, I also learned about methodologies and different company cultures.
The most unforgettable memories @CEIBS MBA
I will surely make countless stunning failures in my future career, but I will not be intimidated. I will know two things for sure: First, I've made great friends and I can always get comfort, support and courage from them; second, I went to CEIBS, I was in the same room with so many brilliant people, and I am just as good.
 Min Hu

 Nationality: Chinese

 Pre MBA Industry: Technology

 Post MBA: Aspire MBA Track, Microsoft
Highlights @CEIBS MBA
I was elected to be the Career Development Director in Student Committee. I also interned for three months at Bekaert, a Belgian corporation, in the marketing department. More recently, I joined Microsoft's Aspire Program as a solution area specialist summer intern in Shanghai and received a job offer afterward.
What role do you think this journey plays in your career life?
As my previous experience was only technical, the most memorable parts of the MBA journey have been the new knowledge frameworks, and the intense collaboration and communication I've had with my classmates. The MBA journey has been critical to my career development, I learned that there are unlimited possibilities and opportunities for career advancement, ranging from technical to business roles. The MBA experience, combined with my previous engineering background, has helped me to take a more comprehensive view of business, products and technology.
Yanni Sun

Nationality: China

Pre MBA Industry: Retail

Post MBA: HRBP, UNISOC
Highlights @CEIBS MBA
I served as VP of Student Ambassadors and made many efforts to promote the school, including organizing student reception activities, leading and empowering ambassadors on different missions, live streaming a campus tour and communicating with potential applicants.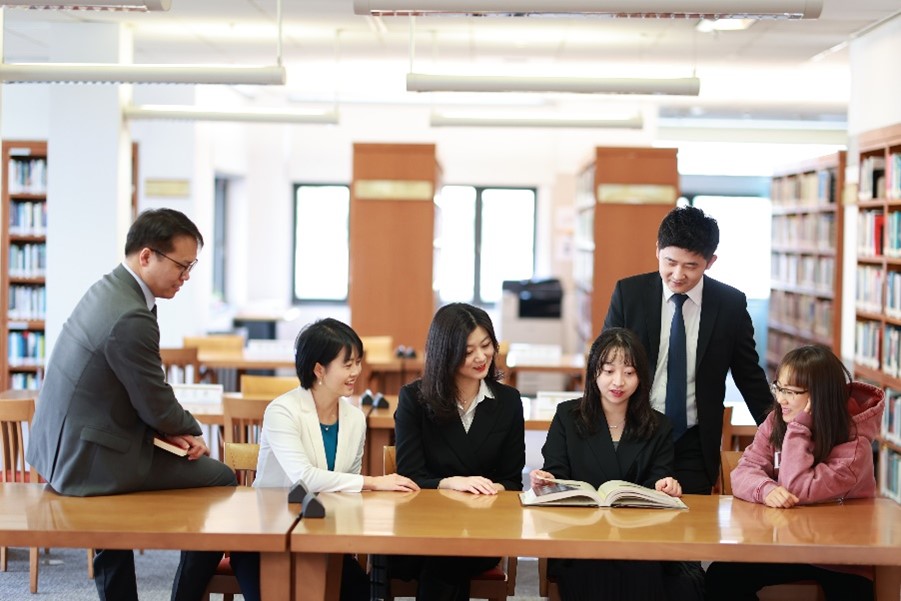 The most unforgettable memories @CEIBS MBA
Leadership Journey was the first unforgettable memory, during which we did several immersions and exercises and found blind spots in our leadership capabilities. The second unforgettable memory was doing online teaching sessions for children in rural areas which was organized by the Social Impact Club. I participated in this activity and received many letters from children there. The event demonstrates the level of social responsibility emphasized at CEIBS, especially during the pandemic years. Third, during the Shenzhen Trek in the China Module we visited BYD, Tencent and BeiGene, and communicated with their senior directors and got a deep understanding of their company cultures. All these memories are precious for me and will influence me in the long run. For me, these 16 months on our MBA journey are not an end; on the contrary, they are a start, not only on a professional level, but also on an academic one.
What do you want to say to the CEIBS and MBA community?
I want to say thank you to the school, to faculty and to my peers. Thank you all for your support along this journey, and I hope our connections in the future can be as firm as they are now. I also wish that CEIBS can continue to get better and better and cultivate more talents for the community.