Three reasons why leading MNCs in China recruit MBAs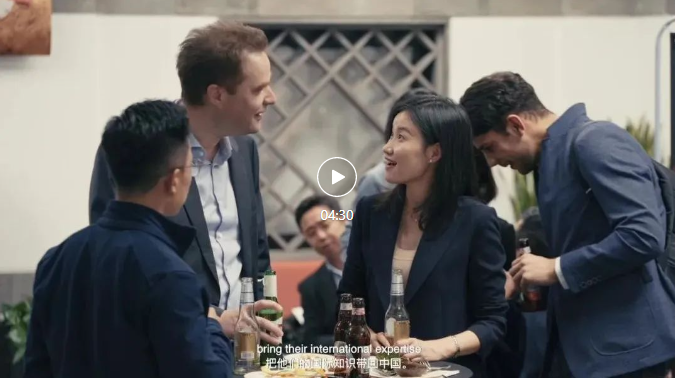 click to watch the full video
Nearly 1,000 companies from around the world recently presented their hiring projections as part of the Graduate Management Admission Council's (GMAC) annual Corporate Recruiter Survey. With 75% of surveyed companies in East and Southeast Asia projecting an increase in demand for business school talents, CEIBS MBA Admissions decided to go behind the scenes at AstraZeneca, Budweiser, and Covestro in Shanghai to ask their China CEOs why MBA talent is in such high demand. Watch the video above and read on to hear about the global career paths of CEIBS international MBA alums Jane, Rodrigo, and Sai.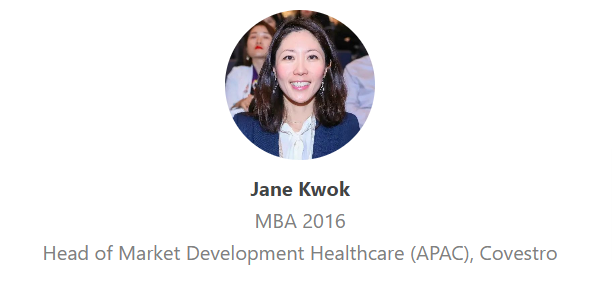 Holly has talked about Covestro's employees being curious, courageous and colourful. What experiences at CEIBS helped you develop these values?
CEIBS is a rich melting pot of cultures, professions, and ideas, not only from the students, but also the professors and the partnering companies. When you are in this environment and exposed to so much stimuli, you can't help but be curious. For me, the world after graduating from CEIBS is so much bigger and fascinating. Being courageous is not about doing things alone – it's about being committed – and it's definitely easier when you have a support network like CEIBS.
What does a typical day look like for you at Covestro?
It would be difficult to describe a "typical" day other than to say that there is "never a dull day." Over the past five years, I've had the privilege of working in different roles at Covestro, ranging from strategy development to business streamlining and business development. In doing so, my role has involved engaging with customers, participating in war games, attending trade shows, designing workshops and leading product training.
What advice do you have for international MBAs looking to build their careers around China?
Three mantras: be open minded, be curious and be respectful. China has many layers, and it takes patience to navigate the path. China is expanding at a phenomenal scale and speed. It offers a different market which should be embraced; as being a true global leader is about having the agility to manage and optimise differences.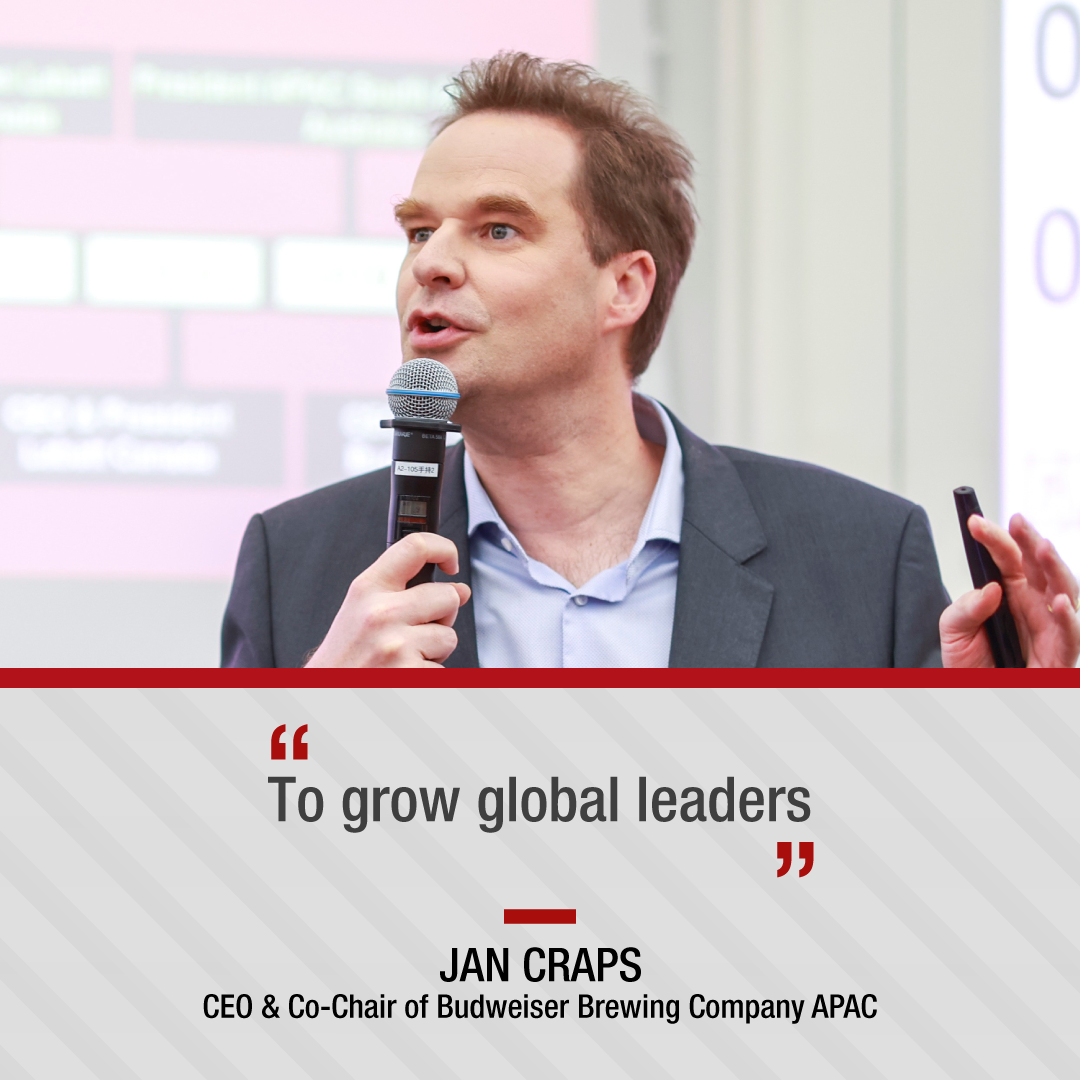 Jan has previously talked about the global career path of CEIBS graduates at Budweiser. Why do you think the China experience is a good lead-in for this path?
The speed of business in China has brought the country into the spotlight. Not only is it the fastest growing market for practically everything you can think of, there is also no other market that is directly comparable. The environment is very different – supply chains, technology, banking, your relationship with the government and the competition – it's vastly different from anywhere else.
My friend likes to say that China is not for beginners; if you come here thinking you're just entering a market like any other, then you're in for a rude awakening. But if you want to have a global role, you need to know how to operate in the Chinese market. So, whatever your role, gaining hands-on experience in China is enough to increase your value as a global business practitioner.
What does a typical day look like for you at Budweiser?
My job is to 'bring happiness to Asia,' mainly because I make sure that the beer keeps flowing into the region! I started off at AB InBev in a purely China-focused position, but now I'm in charge of the APAC region. As you can imagine, each location has its own logistical arrangements and beer preferences.
What advice do you have for international MBAs looking to build their careers around China?
Completing an MBA in China as a foreigner shows grit, because you're taking a chance and doing something that is not easy. I'm now in a position where I make hiring decisions. If I see a strong candidate from CEIBS, I'll take him or her because they're different, they've taken that chance and seen it through. I can look at a new position and ask for Ivy League graduates, and 100 candidates will show up at my door. But it's rare and attractive for someone who ventures out to China from the West and pursues this challenging path.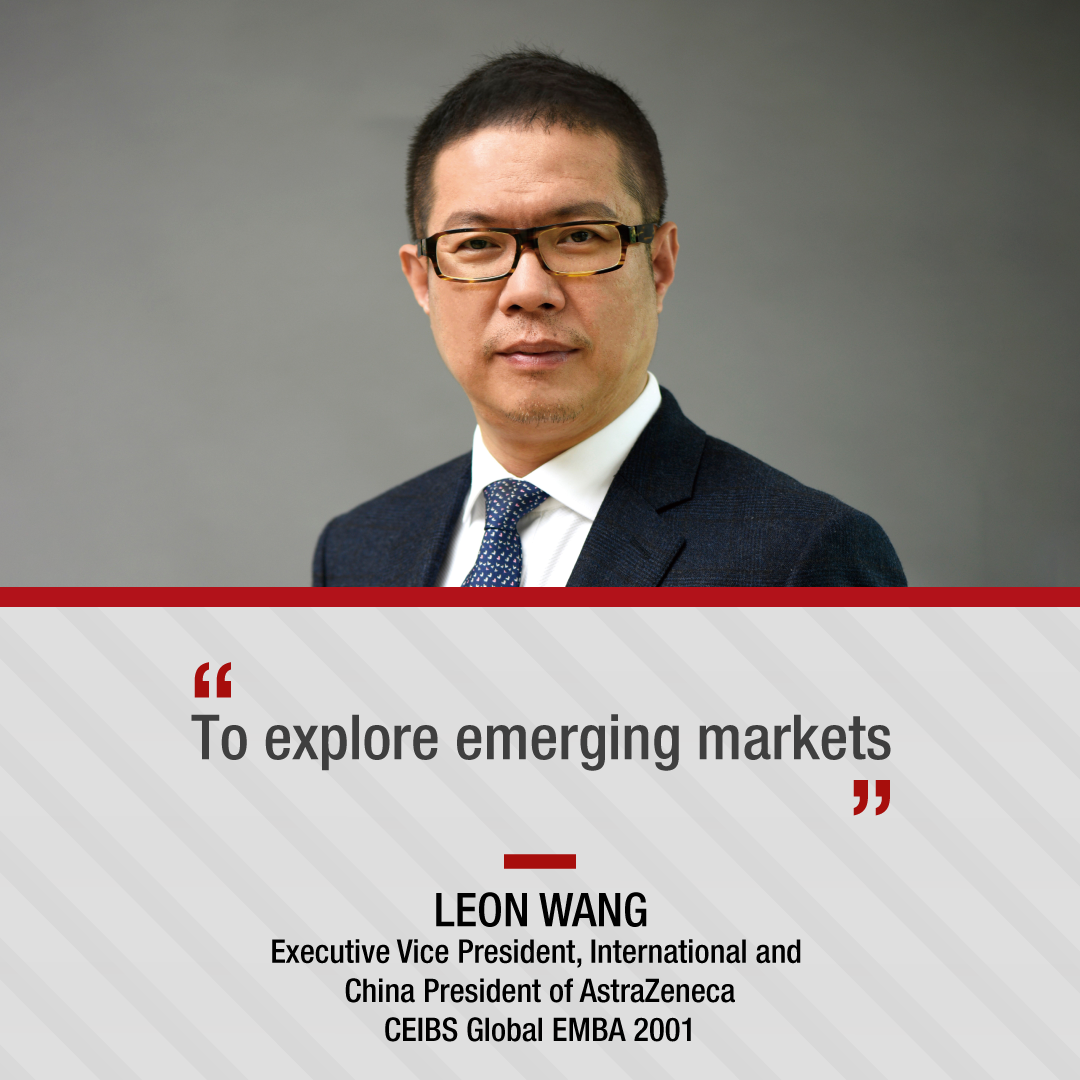 Leon has talked in the past about China being the HQ for AstraZeneca's emerging markets business. Based on your experience, what transferable skills are required to be successful in both China and emerging markets?
During my experience in China, I developed the ability to think on my toes and put together a clear plan of execution to surprise the competition. To accomplish this, bringing together a clear common goal in a culturally new workplace makes it more interesting than ever.
Along with this, what's important is to stay true to the values and behaviours that AstraZeneca believes in. My new role in emerging markets requires me to stay abreast with market dynamics to capture consumer insights and translate these into meaningful patient-centric solutions that meet the needs of the patients and healthcare stakeholders in these markets.
What does a typical day look like for you at AstraZeneca?
I'm responsible for expanding AstraZeneca's market presence in Bangladesh and Cambodia, taking care of P&L goals, rolling out go-to-market strategies and building up local relationships. I started the role remotely in Shanghai, but recently relocated to Dhaka with my family to be closer to the business. Having lived in China for five years, I am still adjusting to my new surroundings, but the role itself is the same.
What advice do you have for international MBAs looking to build their careers around China?
When I was planning for my MBA, my expectation was always to find a school that gave me a platform to translate my India experience and learning into a new role, and CEIBS was able to give me access to the second largest pharmaceutical market in the world. I'm always open to picking up any related projects within the industry. I have been fortunate to get three internship opportunities in different areas, and each opportunity definitely brought me a different experience.
As an international student, I would advise others to be open about opportunities, but to be clear about their expectations and pick new skills through the experiences (internship, external projects etc.). At times, the environment around students can be stressful, but as long as the goal is clear, it will end smoothly. My best wishes to all the future CEIBS students. Life in China and at CEIBS has completely changed my both professional and personal life in a positive way.