Marketing Strategy in the New Era
Date/Venue: 
2024TBD / Shanghai
 
Participants
This programme is intended for senior managers who are directly concerned with their corporation's development of market-driven business strategies.
---
Introduction
It is increasingly imperative for enterprises to think outside the box and look for effective marketing strategies. They not only need to consider marketing issues in a systematic and dynamic way, but also have to analyse and select marketing strategies based on customer needs and dynamics of environment and resources. This programme explores Western-style marketing strategies that are appropriate for China. Participants will learn to work with the latest market-driven strategies that have been developed in the West, and apply them in the context of China's market dynamics. They will also focus on current practices used in communication and distribution channel strategies.
Digitization, globalization, and a surge in entrepreneurial disruption are among the forces causing major shifts in marketplace dynamics. Traditional marketing theories are becoming more and more vulnerable to the radical changes of market environment. Many organizations face increased customer power, intensified competition, and new competitive entry from outside the traditional market boundaries. A response is required at all levels, ranging from reallocation of marketing resources to new channels and media, through to strategic realignment and repositioning of business units.
This intensive four-day programme explores the marketing strategies required to flourish in the new market landscape.  Throughout, emphasis will be placed on how companies can exploit turbulent market changes to enhance their strategic position to create new value, rather than simply respond defensively. Particular focus is given to those areas in which change is most dramatic, including new digital channels for communication and distribution, innovation, new market entry and mobile internet strategy. The programme also elaborates on consumer behaviour and market competition in the context of mobile internet, with an aim to help participants understand the current situation and explore possible paths to transformation. Participants will be challenged with a combination of lectures, group discussions, case studies and the application of new ideas to their own businesses. This programme adopts various teaching forms, including classroom lectures and remote teaching enabled by internet technology. Participants are expected to have a better understanding of new concepts through the combination of classroom lectures, group discussions, live-streaming teaching, online interaction and case studies, and to apply what they have learnt in their own businesses.
---
Programme Coverage
Marketing in an Era of Change: This session will examine the real challenges faced by many organizations in adapting to changing market conditions. A particular emphasis will be given to analysis and discussion of the opportunities and challenges presented by digitization, and how this will change the practice of marketing. 
Market-Driven Strategic Planning: Here we discuss what it means to be a market-driven organization. We will highlight the tools that can be used to turn your company into a market-driven organization, and examine the strategic and competitive pay-off for your organization, based upon a review of research into market orientation within world-class organizations.
Crafting Effective Marketing Strategy:  A framework will be provided for evaluating and improving marketing strategies, so that they provide a platform for profitable growth. In addition, trends in marketing strategy will be reviewed, to ensure that participants are able to push for up-to-date best practice in their organizations. 
Innovation and Market Evolution: Innovation is both a necessary condition for marketplace performance, and also a trap for the unwary (given that most new products fail). This session will examine success factors for launching new products and services, and offer a framework for understanding how markets typically evolve through innovation.
Go-to-Market Strategy: Distribution channel strategy is a dynamic area, with many organizations having to juggle direct, intermediate and electronic channels. This session will cover both theory and best practice.
Marketing Communications: This area accounts for the majority of expenditure in the marketing field, and new research highlights the inefficiency of many organizations. This session will focus not only on guidelines for effective integrated communications, but also crucially examine the state of the art in managing marketing expenditure.
Customer Relationship Management: Modern approaches including customer lifetime value analysis enable the emergence of customer (as opposed to market) strategies. Starting with the difference between orders and customers, this session will examine how customers can be viewed as an investment, and managed accordingly.
Digital marketing: This session will focus on the membership-based new retail model and mainly discuss how traditional industries should make a change or transformation and how Internet companies should realize a continued growth of online traffic.  
Throughout the programme we will examine international and Chinese case examples to show clearly real-world applications of the different concepts we present. As well, we will engage in various creative and diagnostic planning exercises designed to show the way to improving the strategic marketing planning process in your firm.
---
A certificate of completion will be awarded
---
Contact Us
WANG, GAO
Professor of Marketing
Baosteel Chair in Marketing
Associate Dean (Executive Education Programme)
Programme Director of Chief Marketing Officer (CMO) Programme
Programme Co-Director of Global CEO Programme for China
ZHOU, DONGSHENG
Professor of Marketing, CEIBS
Director of CEIBS Healthcare Sector Research Centre
Programme Co-Director of Smart Healthcare Startup Programme
Programme Co-Director of Advanced Management Programme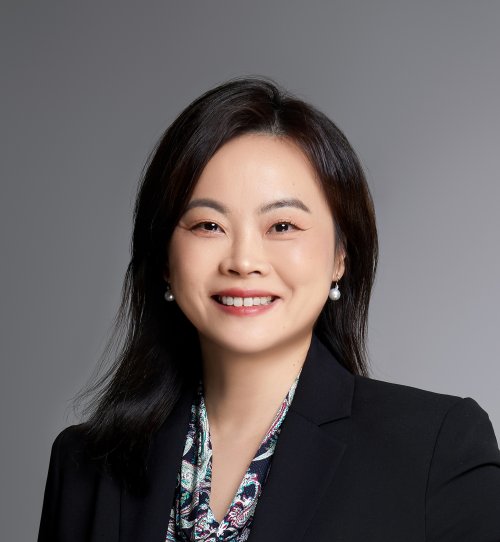 Zhang, Lingling
Assistant Professor of Marketing, CEIBS
Programme Objective
This programme is designed to provide participants with an understanding of the latest concepts of marketing strategy and planning, and how to use these powerful tools to create greater customer value and competitive advantage and to flourish in changing market landscapes.
---
Programme Benefits
In this programme, participants will:
Be fully updated on changes in markets both in China and internationally
Learn the latest developments in marketing strategy
Become familiar with the tools and techniques to devise their own results-oriented strategies
Probe into business models and possible paths to transformation based on consumer experience
Work on highly relevant case studies taken from situations both in China and internationally
---
Programme Schedule
Day 1:Marketing Strategies for Value Creation
Morning
The essence of marketing
An analysis of customer demands
The elements of a winning marketing strategy
Afternoon
Trends in marketing strategy – how world-class companies grow profitably in tough markets (online)
The role of customer insight (online)
From customer segmentation to product positioning
Modern marketing tools
Day 2:Positioning: Market Segmentation and Customer Insights
Morning
Key elements of positioning
Key elements of branding
Afternoon
Innovation, key success factors and challenges (online)
The Product Life Cycle Theory (online)
Day 3:B2B Marketing Strategies and Channel Management
Morning
Sustainable B2B marketing strategies
Key account management
Value-based pricing
Afternoon
Distribution channel management and corresponding conflict resolution (online)
When and how to use electronic channels (online)
The value of a symbiotic strategic partnership
The enterprise value
Day 4:Value Capture in a Changing Marketing World
All Day
A theoretical framework for mobile internet business models
New consumer brands and influencer marketing
The online layout model: Products and customers
Design of membership system
An analysis of live streaming e-commerce
We reserve the right to adjust the course information (including price, date, location, faculty, course arrangement and other details)
I am so much impressed by the wisdom and humor of Professor. In the seminar, I felt the change of my thinking. If we can build a marketing thinking culture, our company will be more successful in the future.
Maggie Cheung
General Manager
Beijing Yonghe King Co Ltd
The professor adopted a fascinating teaching methodology, and explained profound market theories in witty terms. Indeed, the programme stood out among similar courses in the marketplace, and left me a deep impression.
Zhi Baojing
Assitant General Manager and General Manager of Sales Company
Shaanxi Heavy Duty Automobile Co Ltd
The four-day intensive programme proved to be a wonderful learning experience for me. The professor's great sense of humour, the insightful lectures and the well designed schedule, all benefited our understanding of core concepts in business theories. Most importantly, the analysis of real cases enabled us to gain a deep insight into the theoretical knowledge. I would like to participate in more programmes in future.
Xiong Xin
Senior Regional Manager
Fujifilm Medical Systems (Shanghai) Co Ltd, Beijing Office
The Marketing Strategy and Planning programme design combined elements of both marketing and sales with emphasis on the core principles and methods of marketing. Professor has a deep understanding of the China market, rich practical industry experience, and a keen business sense all of which has allowed the participants to organise our thoughts  and memorise the key points for practical use.
Grace Zeng
General Manager
Wuhan Huierkang Yangzijiang Dairy Co Ltd
I enjoyed the programme very much, because it was inspirational and practical. I used to be unwilling to join this type of training programmes as I believed that most of them were unrealistic and superficial. CEIBS changed my concept. It surprised me to learn that the foreign professor can know so much about Chinese situation. I will recommend my colleagues to join CEIBS programmes.
Denis Yau
Technical & Marketing Director
Intervet Hong Kong Ltd
Teaching Language
Chinese
---
Admissions Procedures

Applications are requested at least 30 days before the programme start date. Applications are reviewed as they arrive and admissions are subject to the final confirmation of CEIBS. Any applications received after that date will be considered on the basis of space availability. For more information, please contact our Customer Service Team in Shanghai, Beijing or Shenzhen.
---
Cancellations
Any cancellation made 30 days or more prior to the programme start date is eligible for a full refund of programme fees paid. However, the expenses arising therefrom shall be for the account of the applicant or his/her employer. Any cancellation made less than 30 days prior to the programme start date shall be subject to a fee of 20 percent of the total programme fee. After the programme starts, no fees shall be refunded for participants who withdraw from the programme for any reason.
---
Notification
To ensure the continuity of your learning, you are required to make proper arrangements according to the course schedule after receiving your letter of enrollment. We will neither make up lessons for you nor confer you with the certificate of completion if you are absent from the course for personal reasons. CEIBS reserves the right to amend information on this programme including price, discount, date, location, faculty, daily schedule and other details.