Faculty & Research
---
Knowledge creation on China, from proven China experts.

Faculty & Research
---
Knowledge creation on China, from proven China experts.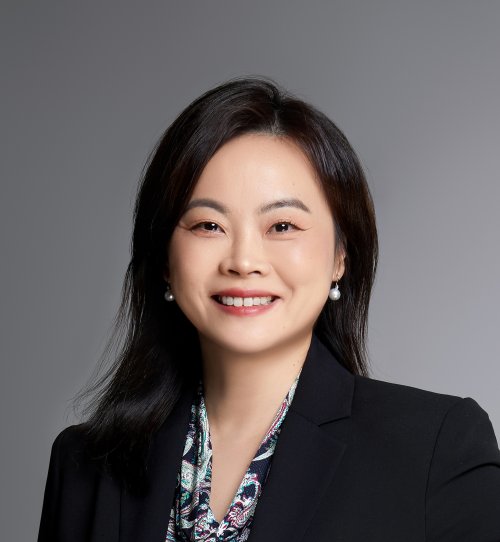 Zhang, Lingling
Assistant Professor of Marketing, CEIBS
lzhang@ceibs.edu
(86) 21-28905619
Prof. Zhang Lingling is an Assistant Professor of Marketing at CEIBS. Prior to joining CEIBS, she was an Assistant Professor of Marketing at the Robert H. Smith School of Business, University of Maryland. Prof. Zhang holds a DBA in Marketing from Harvard Business School, an MA in Applied Statistics from University of Michigan, and an MS and BA in Information Science from Nanjing University.

Dr. Zhang's research interests focus on digital marketing, healthcare marketing, and AI-powered consumer insights. Trained as an empirical modeller, Dr. Zhang uses large-scale field data to understand market competition and consumer behaviour. Her research utilises various modelling methods, including econometrics, machine learning, causal inference, and industrial organization. Her papers focused on price bargaining on platforms and resource allocation across multiple channels have been published in Marketing Science, MIS Quarterly, and Decision Support Systems. Her recent projects combine machine learning and causal inference to examine consumer behaviour and provide implications for firms and policy makers. In one project, she studied the impact of price transparency in the healthcare market. In another work, she used causal machine learning models to estimate the heterogeneous effects of seller communication on digital platforms. Her recent research also investigates how AI and data analytics can help improve service quality in the home care market for the seniors. Dr. Zhang frequently presents at international marketing conferences including INFORMS Marketing Science and Artificial Intelligence in Management.
Dr. Zhang teaches courses on marketing analytics, marketing research methods, the fundamentals of digital marketing, and business data analysis. At the Robert H. Smith School of Business, she was the recipient of the Distinguished Teaching Award every year from 2016 to 2020 and received the Allen J. Krowe Award for Teaching Excellence from 2019 to 2020. She serves as the ad hoc reviewer at various top-tier journals, including Marketing Science, Management Science, Journal of Marketing Research, Journal of Marketing, and Production and Operations Management.

2016 Doctor of Business Administration (Marketing), Harvard Business School, Boston, MA
2005 M.A., Applied Statistics, University of Michigan, Ann Arbor, MI
2001 M.S., Information Science, Nanjing University, Nanjing, China
1998 B.A., Information Science (with honors), Nanjing University, Nanjing, China
Digital Marketing
Healthcare Marketing
Platform Business
Machine Learning and Causal Inference
Marketing Analytics
Marketing Research Methods
Digital Marketing