Wednesday, December 15, 2021
CEIBS partners with luxury group to fuel sustainable fashion in China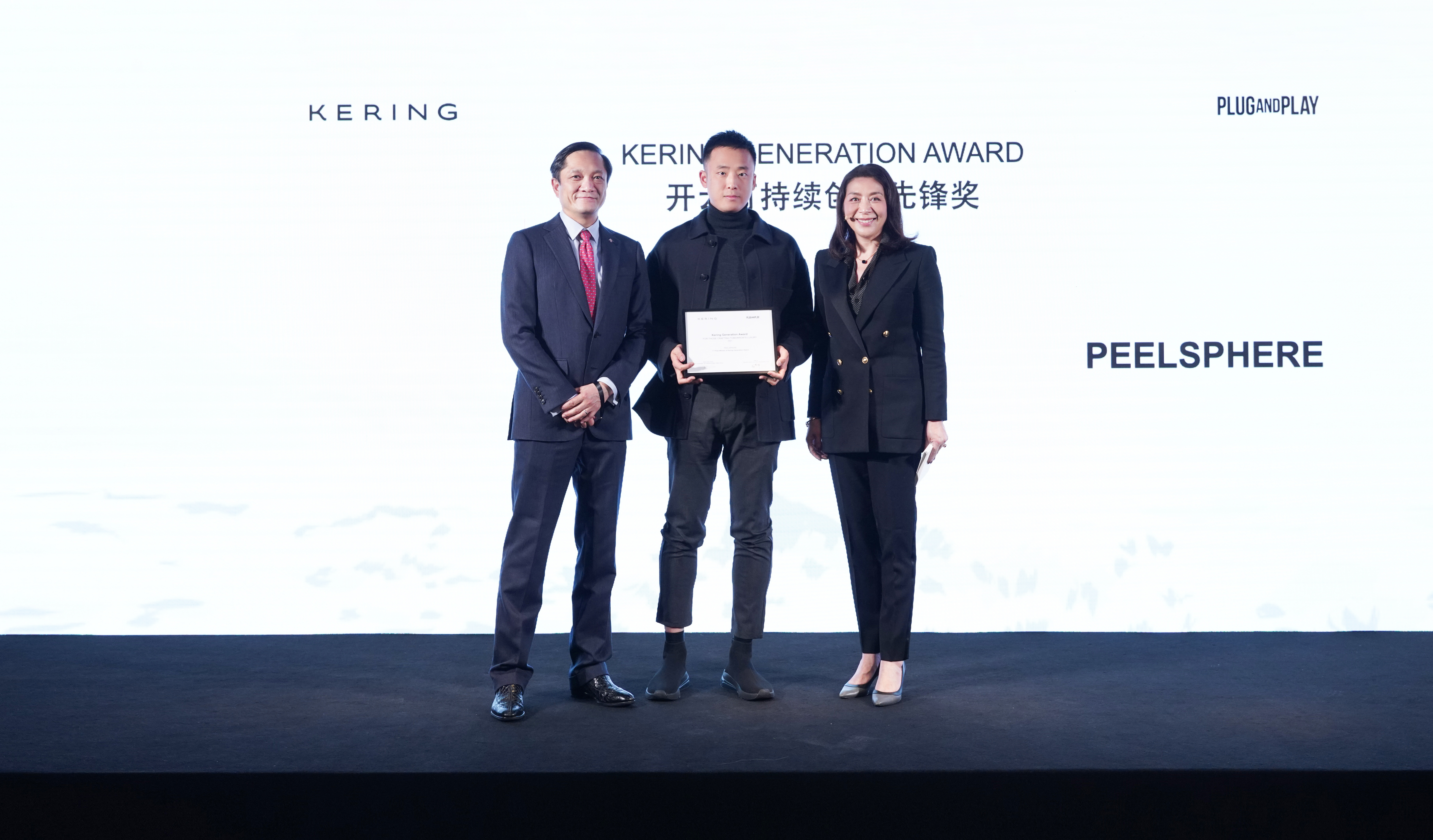 December 6, 2021. Shanghai – CEIBS has partnered with global luxury group Kering to promote the development of green innovation in the fashion industry. The partnership was on show during an award ceremony today at the Museum of Art Pudong (MAP).

The second Kering Generation Award, presented by Kering and global innovation platform Plug and Play, recognises Chinese start-ups capable of developing sustainable innovation in the luxury and apparel sectors.

As the award's academic partner, CEIBS provided support in terms of start-up selection, case development and by equipping the top 10 finalist companies via an acceleration camp programme to enhance their entrepreneurial capabilities.

"The Kering Generation Award identifies a new generation of innovative Chinese companies to help them develop and scale up nature-based solutions. We believe that these start-ups have the ability to upgrade their businesses and, in turn, provide solutions for the sustainable fashion industry worldwide," Kering Greater China President Cai Jinqing noted.

"We are glad to collaborate with Kering Group and Plug and Play China on the Second Kering Generation Award. CEIBS is committed to cultivating socially responsible business leaders, and we hope to empower sustainable fashion with our abundant teaching resources and strong research capacities," CEIBS Vice President and Dean Ding Yuan said.

CEIBS has always attached great importance to corporate social responsibilities (CSR) and has made CSR/sustainability one of the school's four signature research areas, which investigates how businesses respond to increased expectations from customers to reduce their negative impact on society and the environment and how they become pioneering forces for sustainable development.

Following a six-month selection process, the first prize went to Peelsphere, a Chinese start-up addressing sustainability challenges with innovative materials based on renewable seaweed, plant and fruit waste.




From left to right: Professors He Jinyu, Wang Qi and Wang Taiyuan delivering lectures for the top 10 finalists

An acceleration camp featuring the top 10 finalist companies was held at CEIBS on October 14-15, with Professor of Strategy and CSR/Sustainability Research Area Director He Jinyu, Professor of Marketing Wang Qi, and Associate Professor of Entrepreneurship Wang Taiyuan offering know-how to help finalists present their entrepreneurial ideas and developments to a advisory panel and jury board.

The advisory board for the second Kering Generation Award was composed of pioneers in the field of business and sustainability, with Professors He Jinyu and Wang Qi both serving as representatives. CEIBS professors have also worked with the school's Case Centre team to develop cases on sustainable development for Kering and Melephant (the winner of the first Kering Generation Award).