Wednesday, September 01, 2021
The 2022 Intake for CEIBS MBA – Now Accepting Applications
September 1, 2021. Shanghai – Today, we are officially opening our online application system for candidates to apply for the CEIBS MBA Class of 2024 beginning in October 2022. Candidates may now log on to our updated online application system to create and submit their applications here.
Several changes have been made to the application system, and we encourage candidates to pay close attention to the new essay questions. Given the seismic changes to our personal and professional lives from the pandemic, we encourage candidates to use the essays to demonstrate their resilience, proactivity and ability to make decisions when faced with the unknown.
Following the submission of the application form and supporting materials, successful candidates will be notified and invited for an interview and comprehensive admissions review. The admission deadlines for the four rounds are as follows: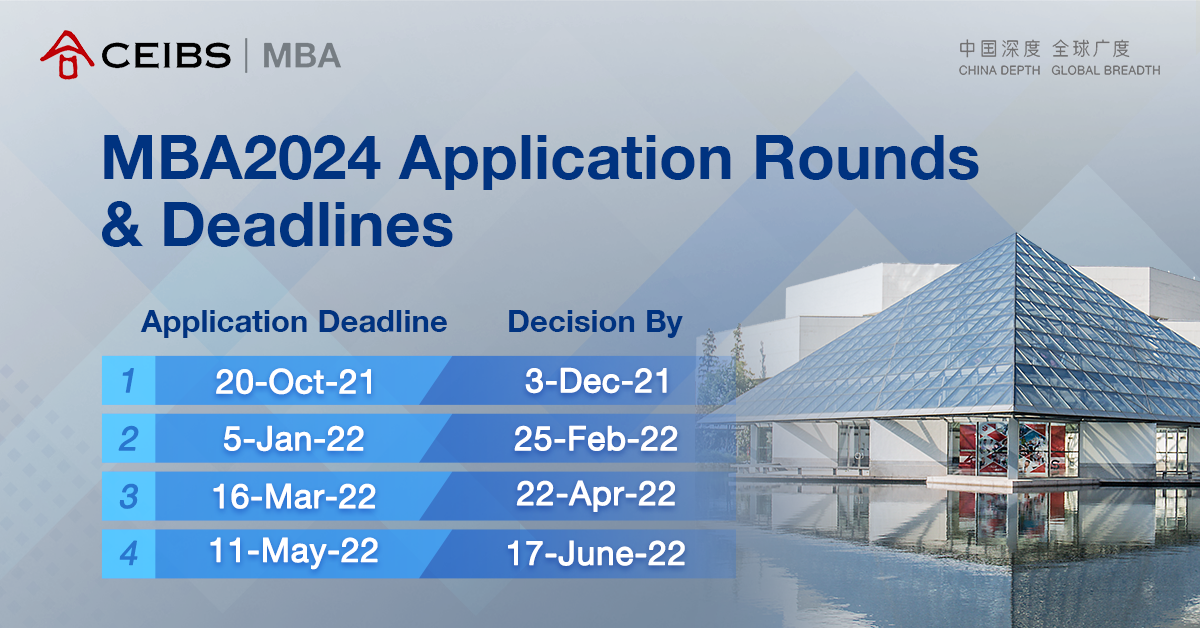 In order to kick off our admissions season, we invite you to join us on campus in Shanghai on September 12, 2021 for our Exclusive MBA Lecture on The Impact of Rapid Global Expansion on Organizational Culture. Click here to register.
Over the next six months, we will host a series of events in Shanghai, Beijing, Shenzhen, Zhuhai, Suzhou, Hangzhou and Nanjing. We will also host a number of online sharing events for candidates in North America, Latin America, Europe and Asia, so keep an eye on our events pages by clicking here to book your place.