Faculty & Research
---
Knowledge creation on China, from proven China experts.

Faculty & Research
---
Knowledge creation on China, from proven China experts.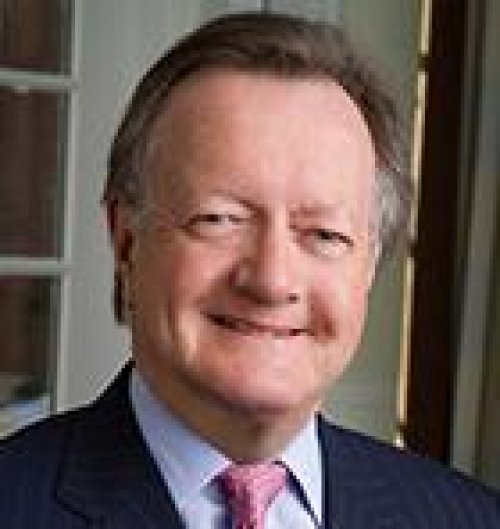 Quelch, John A.
Dean Emeritus, CEIBS 
CEIBS IAB Honorary Chairman
 
jquelch@ceibs.edu
John A. Quelch is Dean Emeritus and Honorary Chairman of the International Advisory Board at CEIBS. He served between 2011 and 2013 as CEIBS Dean, Vice President and Distinguished Professor of International Management. He has also served as co-chair of the International Advisory Board, and Chairman of the Academic Council at CEIBS. He was La Caixa Visiting Professor of International Management at CEIBS in 2009. Prior to CEIBS, he was Senior Associate Dean and Lincoln Filene Professor of Business Administration at Harvard Business School. Between 1998 and 2001 he was Dean of London Business School. Prior to 1998, he was the Sebastian S. Kresge Professor of Marketing and Co-Chair of the Marketing Unit at Harvard Business School.

Professor Quelch is now the Vice Provost for Executive Educaiton and Dean of the School of Business Administration at the University of Miami. Between 2013 and 2017, he was the Charles Edward Wilson Professor of Business Administration at Harvard Business School and Professor of Health Policy and Management at Harvard T.H. Chan School of Public Health.

Professor Quelch's research focus is on global marketing and branding in emerging as well as developed markets. His current research projects address (a) understanding the continuing importance of place, distribution and localization in marketing strategy and (b) formalizing appropriate marketing and customer metrics for periodic review by boards of directors. Professor Quelch is the author, co-author or editor of twenty-five books, including Building A culture of Health (2016), Consumer, Corporations and Public Health (2016), All Business Is Local (2012), Greater Good: How Good Marketing Makes for Better Democracy (2008), Business Solutions for the Global Poor: Creating Social and Economic Value (2007), The New Global Brands (2006), Global Marketing Management (5th edition, 2006), The Global Market (2005), Cases in Advertising and Promotion Management (4th Edition, 1996) and The Marketing Challenge of Europe 1992 (2nd edition, 1991). He has published eighteen articles on marketing strategy issues in Harvard Business Review, and many more in leading practioner and academic journals including McKinsey Quarterly, Sloan Management Review, Marketing Science and Journal of Public Policy and Marketing.

Professor Quelch is well-known for his teaching materials and innovations in pedagogy. Over the past twenty years, his case studies have sold over 4 million copies, third highest in HBS history. In 1995, he developed the first HBS interactive CD-ROM exercise (on Intel's advertising budgeting process). In 1999, he developed and presented a series of twelve one hour programs on Marketing Management for the Public Broadcasting System. His Marketing Know: How blog was one of the first faculty blogs distributed by Harvard Business School Publishing.

Professor Quelch has served as an independent director of twelve publicly listed companies in the USA and UK. He is a non-executive director of WPP Group plc, the world's largest marketing services company, and Alere Inc., a medical diagnostics and health management company. He has also served pro bono as Chairman of the Port Authority of Massachusetts and as Honorary Consul General of Morocco in New England. Professor Quelch has been a consultant, seminar leader and speaker for firms, industry associations and government agencies in more than fifty countries. He is a member of the American Academy of Arts and sciences, Trilateral Commission and the Council on Foreign Relations. He was awarded the CBE (Commander of the Order of the British Empire) in the Queen's 2011 Birthday Honours. He holds an honorary doctorate from Vietnam National University.

He was born in London, England, was educated at Exeter College, Oxford University (BA and MA), the Wharton School of the University of Pennsylvania (MBA), the Harvard School of Public Health (SM) and the Harvard Graduate School of Business Administration (DBA). In addition to the UK and USA, he has lived in Australia and Canada.

* 1977 DBA, Graduate School of Business Administration, Harvard University, USA
* 1978 MS, School of Public Health, Harvard University, USA
* 1976 MA, Exeter College, Oxford University, UK
* 1974 MBA, The Wharton School, University of Pennsylvania, USA
* 1972 BA, Exeter College, Oxford University, UK
* Brands and Branding
* Global Marketing
* International Management
* Corporate Social Responsibility
* International Management
* Strategic Marketing Management