Perfect storm hits sports market, but blue skies on the horizon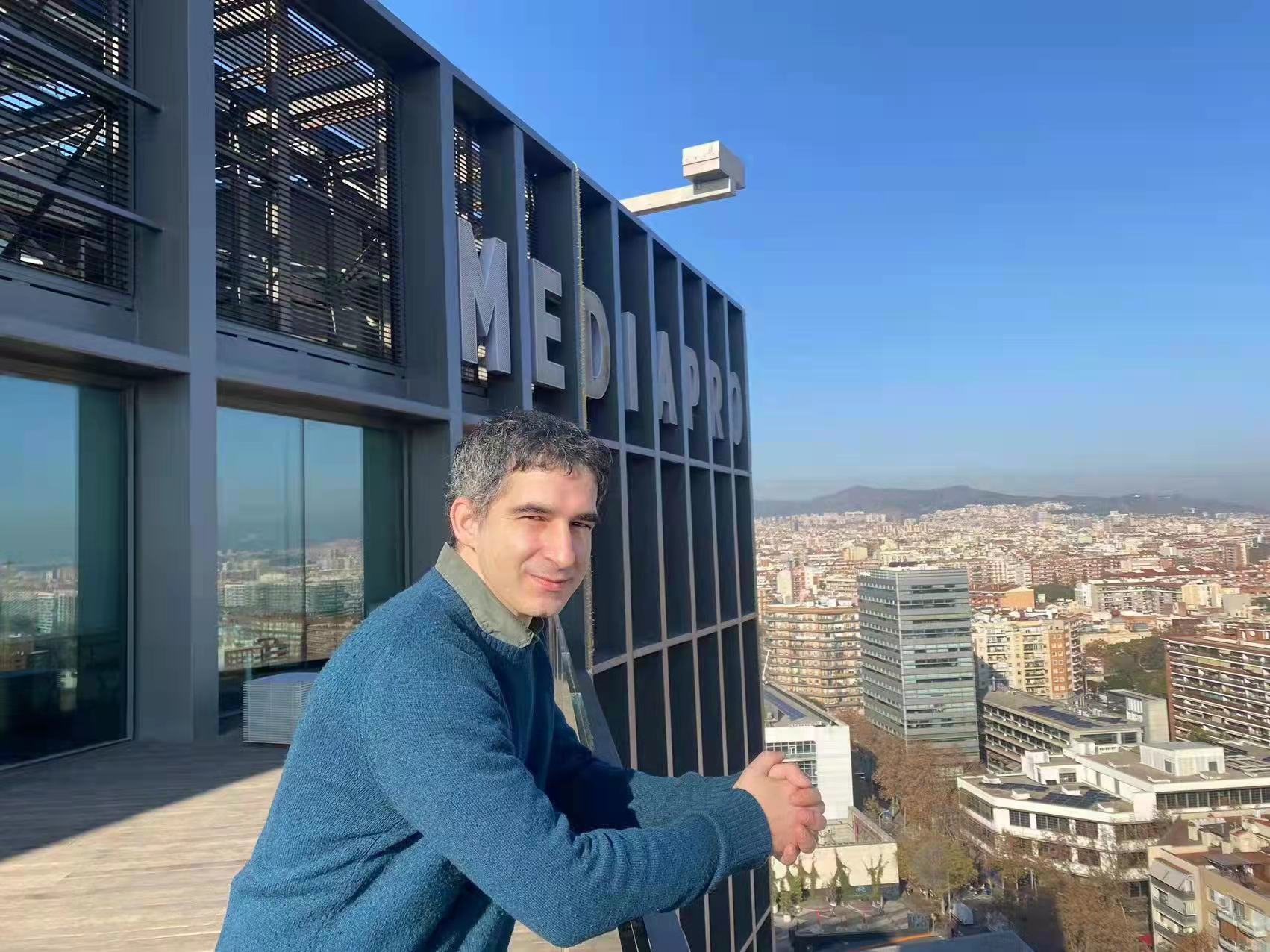 The pandemic has brought massive global changes to life and work in new and unforeseen ways. It has also impacted numerous industrial shifts which were already underway before the virus struck at the start of 2020. CEIBS MBA 2016 alum Asier Guevara reveals how COVID-19 has affected the world of sports marketing, and why he plans to continue his career in China.
Based in China for 13 years, Asier has developed considerable experience helping foreign companies expand into the country. Last summer, he joined Media Pro, a visual production company. Media Pro sells the rights for Spain's La Liga and other top football leagues around the world. Asier heads the company's China office, where it has a contract to produce content for the Chinese Super League (CSL). The company is also involved in China's domestic basketball competition, the CBA.
China's sports market has grown significantly in recent years. Chinese football, in particular, enjoyed something of a boom towards the middle and end of the last decade, as the government announced a comprehensive plan to overhaul football in the country. A number of major Chinese conglomerates such as Evergrande and Suning also poured money into the game. World famous football stars such as former Manchester City striker Carlos Tevez, ex-Chelsea midfielder Oscar, and Brazilian international Hulk were just some of the huge names to sign for Chinese football clubs.
However, shifting national priorities and the pandemic have since presented the sport – and Asier – with a host of unforeseen challenges. For example, frustrated by Chinese football clubs lavishing huge investments on foreign players with little benefit to the country's national team, the Chinese Football Association introduced salary caps, bringing an abrupt end to the era of big name football stars coming to China.
"The problem in the sports industry is that it is not always market forces which determine everything – so it is very challenging," says Asier.
Despite this disappointing shift, Asier's team resolved to nevertheless focus on their core business of TV content production. Unfortunately, no sooner had they adjusted than the pandemic hit, disrupting both the CSL and Media Pro's ability to sell TV rights overseas.
"You never know when the games are going to happen or if they will stop for one month due to COVID. From a business perspective, it is really tough because we can't give clients a calendar – which is the most basic thing you need to sell," he says.
Business for player IP has been similarly hit.
"A lack of big names has hurt the product, so it is a really challenging environment," says Asier, adding that events such as the Winter Olympics and other changes have drawn more attention away from football and basketball.
"It is what it is, there's nothing we can do about many of the changes, it creates uncertainty and we have to deal with that," he says.
Nevertheless, Asier remains committed to China and believes the long term outlook for the Chinese sports market is very positive.
"I consider myself lucky to be working in the sports industry. I'm a huge sports fan and this is a growing industry, regardless of the current situation. The industry will definitely grow bigger in the next couple of decades," he says.
For now, Asier is concentrating on overcoming COVID-related hurdles – he is currently in his native Spain due to travel restrictions – and says whilst Zoom calls are great, face-to-face communication is particularly valuable in the Chinese market.
"In China, negotiations tend to take longer than anywhere else and creating trust also takes time. We have to go through every line of each contract, so there is a lot of pressure," he says.
Ultimately, Asier has learned to roll with the punches, and feels his MBA and general learnings in China so far have set him up well for the current climate of unpredictability.
"I think that providing yourself with a growth experience, in general, is always a positive in any environment, and because of the way China is, it is especially good at preparing you for uncertainty because even in normal times China can be quite uncertain," he says.