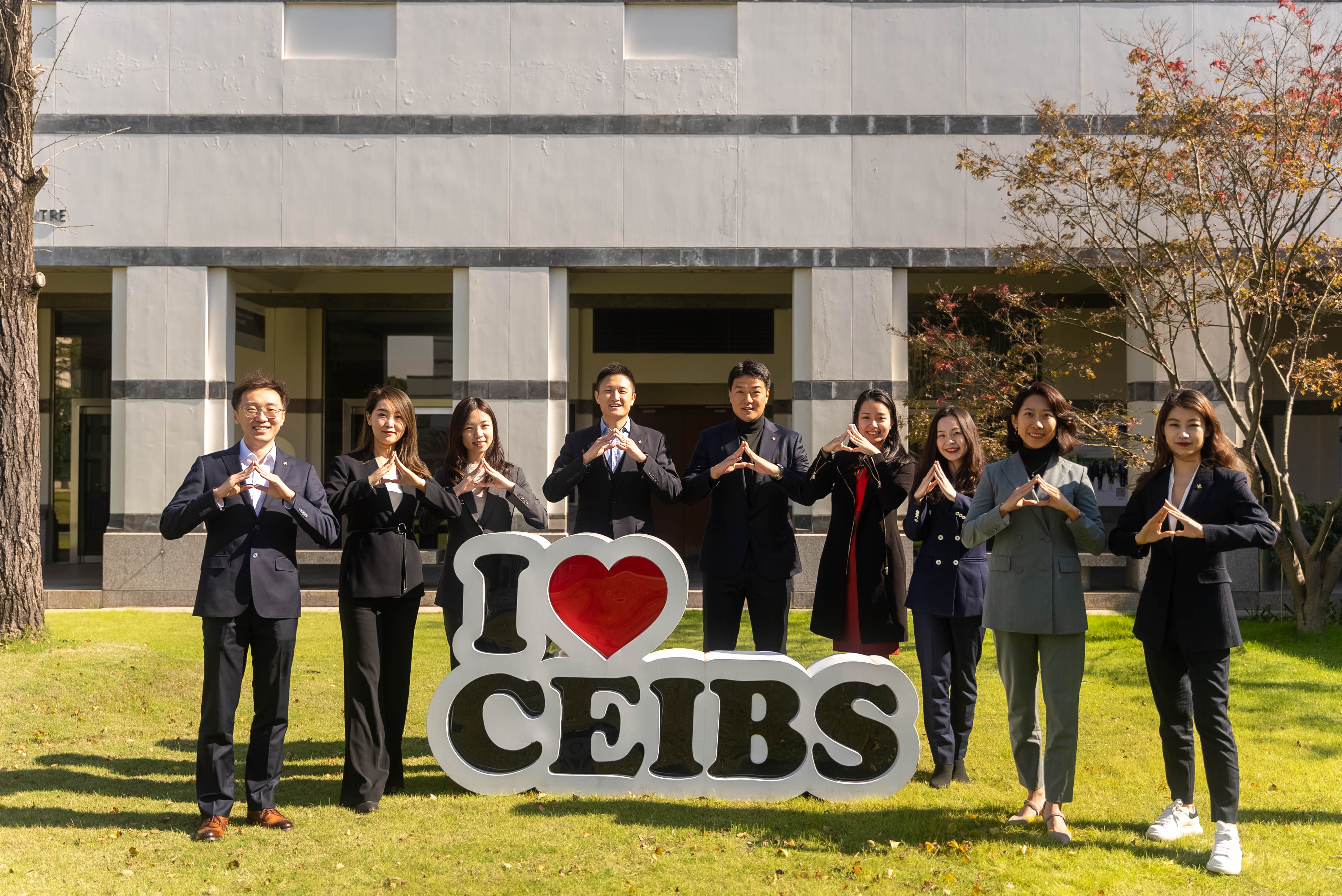 When was the first time you encountered China in your life?
The word 'first' is always exciting. Even though I majored in Business Administration and Chinese literature during my undergraduate studies, China was not my main area of interest then. I wanted to work for a financial company after graduation. Therefore, I focused on serving as vice-chairman of an investment club and did not explore much about China. After graduation, I started my career at British Prudential Insurance and, at that time, I didn't think China was my destiny. Little did I know.
But, as they say, the best things in life are unexpected! The opportunity to experience China came by chance. At Prudential, I met a person who was doing business in China, and he invited me to join a project as a project manager. The project was to design and plan a Korean pavilion with different elements of Korean culture and media inside a theme park in Zhangjiajie in Hunan province.
Even though it was a huge career transition, his proposal was attractive to me as I'd be able to do new business in sectors with huge potential. So, I decided to take up the challenge and join. That's how I started my first business in China. For the next three years, I oversaw various projects related to China and went on business trips to Zhangjiajie, Shanghai, and Beijing, where I managed to experience China for short periods of time. I also developed a deeper understanding of Chinese business culture and the Chinese market. All these experiences imprinted the word 'China' onto my career, and I consider myself lucky that I had this experience.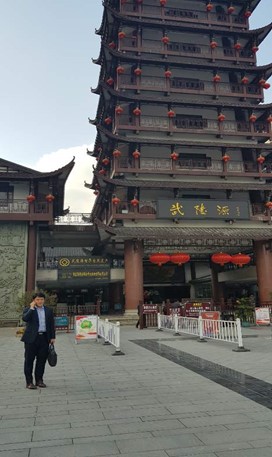 Business trip in Zhangjiajie
Journey to CEIBS
After visiting China, I made another change and joined a 15-year-old family business in the semiconductor equipment industry. With a stable share of the domestic market, the company boasts a number of patents and is a leader in technology development. However, as a vendor for large companies such as Samsung, LG and SK Hynix, the business was largely dependent on demand from end users. In other words, in order to continue growing, we needed to explore overseas markets. Given my background, China became a priority.
This was what motivated me to do an MBA in China – to establish a foothold for career growth and market entry. CEIBS became my dream school because I would have the opportunity to meet and learn from high-achieving classmates, network with international alumni, and be in the economic capital of China – Shanghai.
I also have my wife to thank for helping me a lot in making this decision. In fact, she was pregnant with twins when I decided to join CEIBS in 2020. Due to pandemic circumstances, I was unable to enter China as the Chinese borders were closed, so the school offered international students the option to start their school year at CEIBS' Zurich campus. As a result, I decided to defer my MBA to take care of my family. Fortunately, a year later, in 2021, I was able to get a student visa and come to the Shanghai campus. However, as student visa holders were not able to apply for visas for their family members, my family was not allowed to come to China. Even though it meant that my wife would have to take care of our two young children alone, she still supported me in this decision and encouraged me to come to Shanghai despite the 16-month separation! I was able to start my new journey at CEIBS because she made many difficult decisions and sacrifices for my career and our family's future. As a result, I came to CEIBS because my wife believed in me and I trusted her.
 Our wedding ceremony
CEIBS Life Makes the Blood Hot
Have you ever thought about passion? The words 'passion' and 'dream' were words I forgot for a while, because I had been busy working since I graduated from university. However, I started thinking a lot about these two words again after I joined CEIBS. As mentioned, I had been on business trips to China several times, but I had never lived abroad before. For me, life at CEIBS is truly amazing. Despite the fact that CEIBS has a slightly different system compared to Korean educational culture and I have been confronted with language barriers in both English and Chinese, I find life here to be very enjoyable.
We have just finished two terms at CEIBS. Though the past few months have been very intense and stressful, I have learned a lot in the process. This is a very precious period in my life to have such valuable experiences with good friends. In particular, I was honoured to team up with my friends to run a student committee election, to help organise TEDxCEIBS, and to participate in various activities and events as a student ambassador. Some of my most favourite memories have been participating in the Sunny Cup, an inter-business school sports tournament where I participated in the basketball and soccer events, and also going on a ski trip to Jilin Province with my classmates after term one.
Looking forward, I hope that I can find an internship and develop my career smoothly. In terms of extracurricular activities, I'm looking forward to the Yasha Desert trek and all the future memories I will make with my friends. I hope that my time at CEIBS, which has given me the energy and opportunity to re-ignite my passion, explore the future with courage, and reflect on myself, will be even more precious and happier in the future, and I wish the same to all my classmates at CEIBS!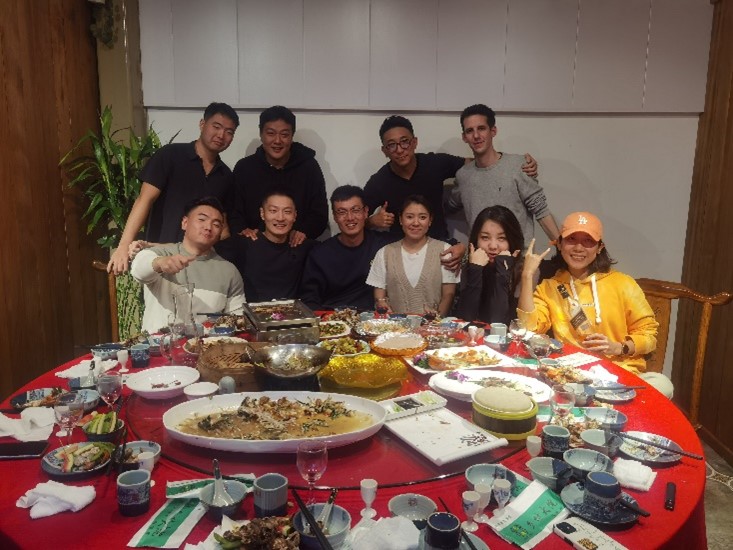 Student Committee election team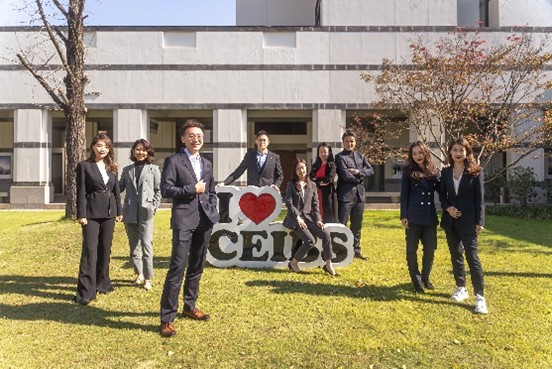 TEDx organization team