Opening new dialogue and growing women's leadership at CEIBS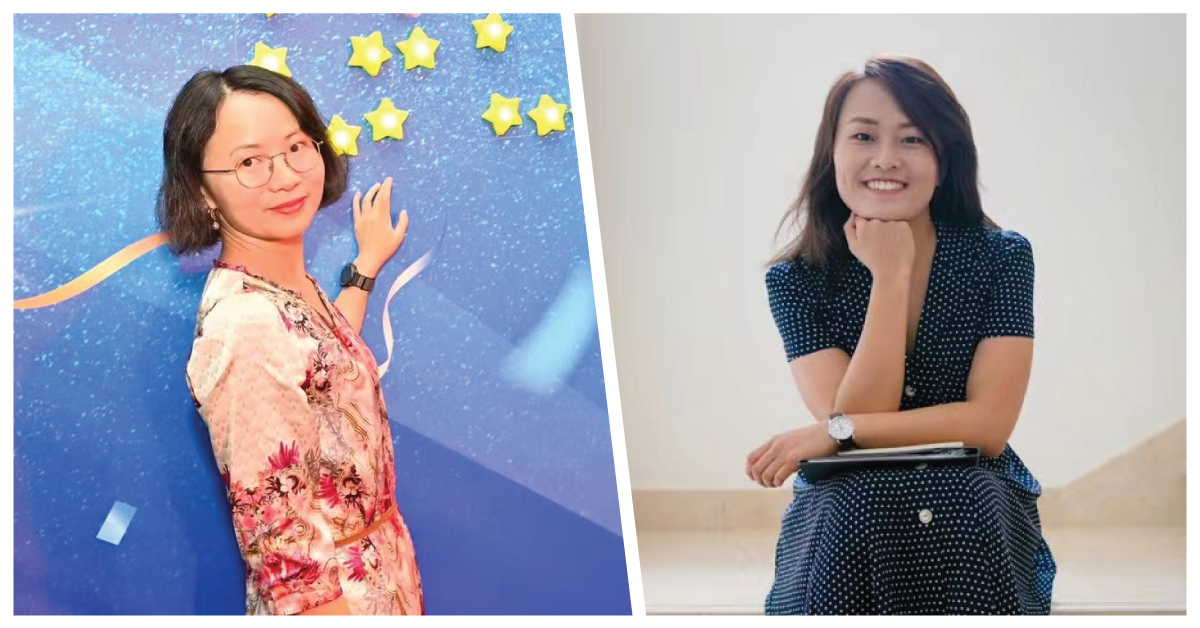 International Women's Day is here! In this special interview, the CEIBS Alumni International Chapter (CAIC) sits down with Jessie Zhang (Global EMBA 2018) and Yangyang Guo (MBA 2023) to talk about two exciting upcoming events for participants of all genders. Jessie and Yangyang are both accomplished female leaders who are passionate about growing the women's leadership community and opening new dialogue. Here, they share their invaluable perspectives with us.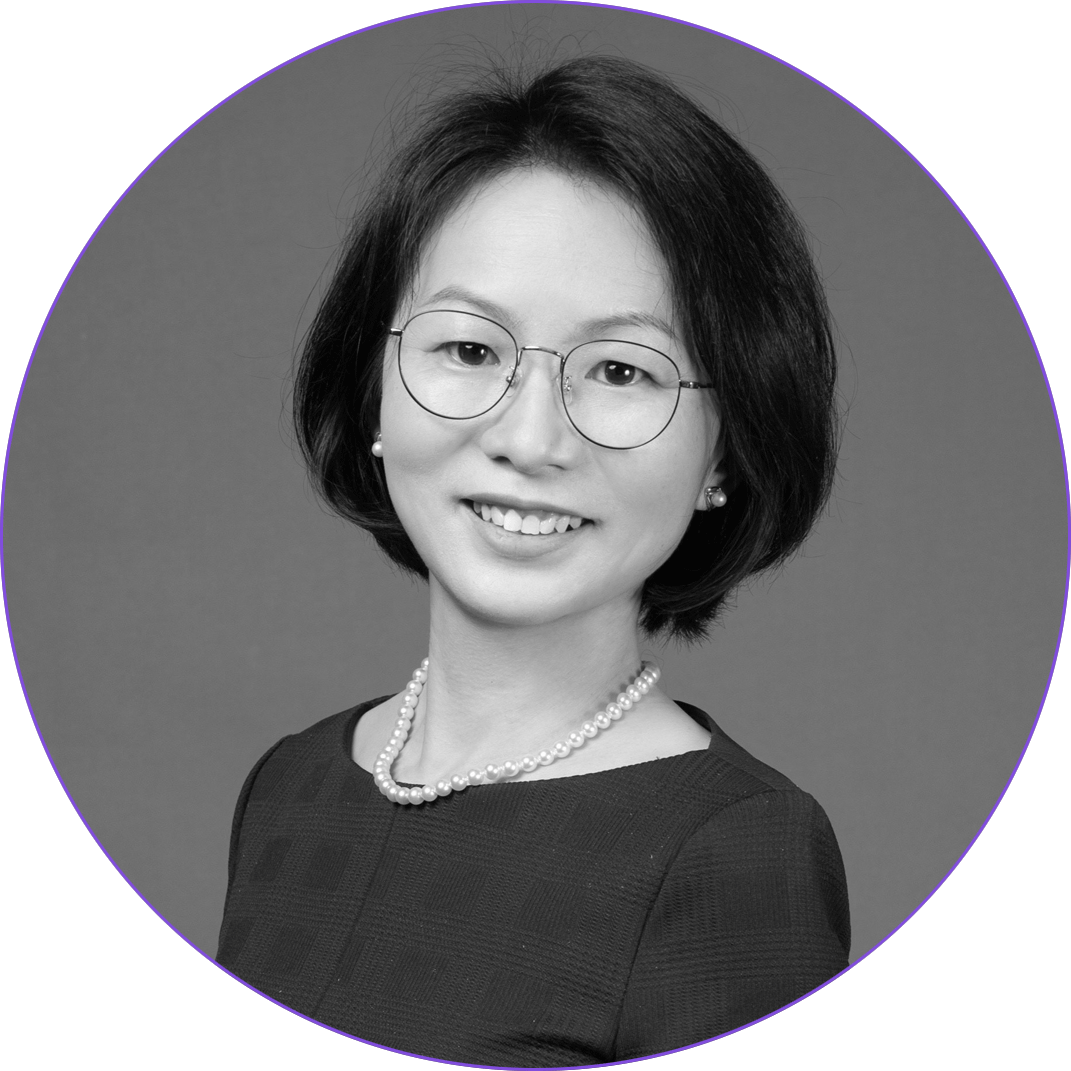 Jessie Zhang
Jessie is an alumna of the CEIBS Global EMBA 2018-2021 class and General Manager, Vehicle Group and eMobility at Eaton China. Jessie spearheads the newly-formed CEIBS GEMBA Women's Club, with a kick-off event scheduled for April 16, 2022.
Contact: zjie.ge18smt@ceibs.edu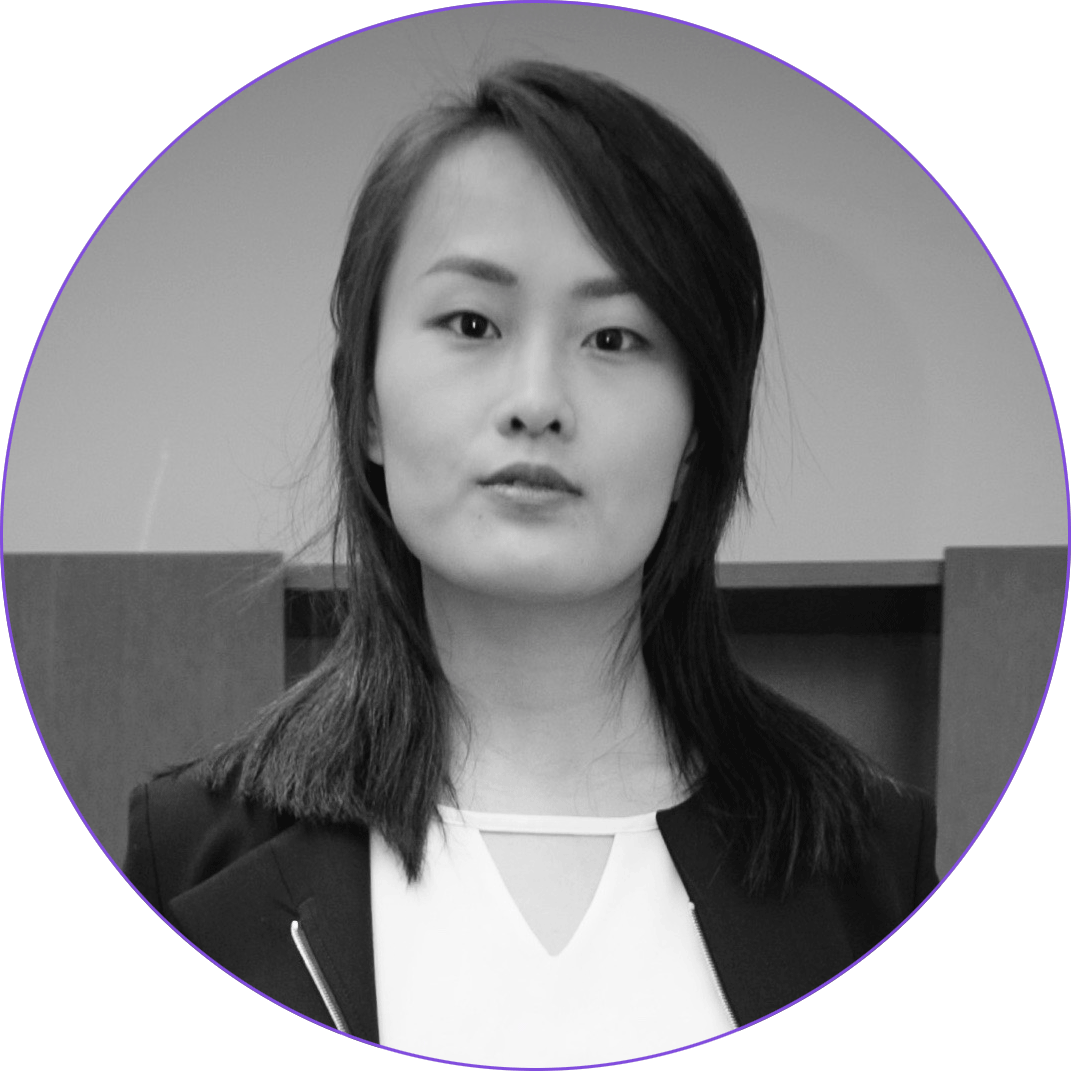 Yangyang Guo
Yangyang is a member of the CEIBS MBA 2021-2023 class and the President of the CEIBS MBA Women's Leadership and Networking Club. She works in the theater and arts industry. Yangyang and the Women's Leadership Club lead the 2022 Women's Leadership Forum, scheduled for June 18, 2022.
Contact: gyangyang.m23@ceibs.edu
Jessie, what is the mission statement of the CEIBS GEMBA Women's Club?
Jessie: Women have many roles to play: leader, wife, mother, daughter, sister. Over the course of my life I have been fortunate enough to experience many of these roles.
The Global EMBA Women's Club is created so that women can help each other while leveraging the excellent CEIBS platform, which is full of outstanding people. We are Global EMBA; this means we are a globally-minded and English-speaking group, and are inclusive of all cultures and genders.
Through the club, we aim to build a female leadership community. We are sponsored by the school and are planning some events and talks on the horizon.
What is the current status of the CEIBS GEMBA Women's Club? How can folks get involved?
Jessie: We have formed the core group and are actively discussing next steps. We want you to join us!
If you are interested, the most important step is to join our inaugural kick-off event, scheduled for April 16, 2022. While we are still finalizing the details, the date is set and we hope to see everyone on April 16.
Through the club, we plan to offer coaching/mentoring services, to create the personal touch and connection between members. Supporting each other in a personalized way is very important.
Feel free to reach out to me (Jessie) if you have any questions, or want to get involved.
Is the CEIBS GEMBA Women's Club only open to women?
Jessie: Absolutely not! We encourage men to join the Club and participate.
When I look back on my career growth, both men and women helped me become who I am today. It is important to understand different perspectives; the world is big and certainly not isolated to one gender. To work effectively across cultures and genders we must keep an open mind.
All Women's Club events will be mixed-gender in terms of speaker representation and audience participation.
You've successfully transitioned from 20 years in a finance role to playing a strong leadership role as the China GM for your company. How did you make that happen?
Jessie: Reflection, maturity and fighting for myself.
As I got older, I thought about the past times I rejected leadership opportunities because I was risk-averse. Taking the GEMBA program catalyzed my self-reflection. I sat down and thought about what I wanted out of life. Working with the coach via the GEMBA Leadership Module helped clarify my thinking.
When I say maturity, it means thinking about my own psychology. I care less now about how others see me and focus more on fulfilling my own self-achievement and goals. Nothing is absolutely right or wrong; it is about how I see the situation.
I asked my leadership coach and other people for advice. I also thought about what sort of a leader, or role model, I wanted my daughter to see.
When I say "fighting for myself," it is the mindset of knowing what I want and then going after it. The first step is doing more than your job description says – both in terms of mindset and performance.
While I was in the finance role, I considered myself a business partner to the other teams and did above and beyond what others expected of me. My colleagues saw my potential.
The second part of fighting for myself is possessing the willpower. One of my previous bosses told me: "nobody else is going to give you the career you want. You have to want it and fight for it yourself."
How do you think about being a female leader?
Jessie: to tell you the truth, being a female leader mostly comes up when others ask me about it or look up to me as a mentor figure. We need to be aware of gender in work and life, but we must also recognize that we are all professionals building our careers.
There are gender norms. For example, women tend to be less aggressive than men. Men tend to overstate their accomplishments, while women tend to do the opposite. These are averages.
It is crucial to recognise and navigate these gender norms. For example, someone might ask me, "Jessie, why are you so aggressive?" I avoid interpreting this as a judgment on my gender and what I should and shouldn't be.
I've realised these comments are most often unconscious behaviors pushed by society, habits, education and a host of other factors. Once we've integrated that those comments are rarely meant to be negative, it allows us to not get defensive and emotionally overreact.
I aim to be upfront in describing my personality. Sometimes, I use humor to deflect the situation. I tell others, "I'm not aggressive, I'm just really passionate about this issue."
Everyone, including men, has valid perspectives. So it is better to use these moments as an opportunity to demonstrate points of difference.
Reframing my perspective is important; challenges can become advantages. If I am the only female leader in a room with other male leaders, then they will remember me.
How can women balance their family needs with their careers? The priorities often seem conflicting.
Jessie: I accept that there is no perfect balance between work and life. Forget perfection and embrace sacrifices. If this is your path, at some point you will need to spend less time with family members.
At different times you can choose what is most important. Women do not need to "give up" on their careers; just understand that it might slow down. The tempo, or trajectory, of one's career changes over time.
Hence, support from your life partner is very important. Whether it is getting their support to spend less time at home, or navigating situations with your in-laws, their support is essential to long-term sustainability.
Day-to-day life is with your partner. It is not with your parents, or your partner's parents – keep this in mind.
Yangyang, what is the theme of this year's 2022 Women's Leadership Forum?
Yangyang: The theme this year is "Rewriting the Rules" – we explore the concept of women in leadership positions playing different roles. We discuss whether gender norms can be shifted – to "rewrite the rules," so to speak. The event date is set for June 18, 2022.
We have the following focus areas in mind for the forum:
1. Candid discussions about the roles that women play, and what it means to not conform to societal expectations.
2. Providing an "entrepreneurship for women" sub-theme. There is a stereotype that women tend to be more risk-averse; we want to highlight successful counter-examples to that notion.
3. There are industries, such as technology and finance, where women tend to play more supporting roles and less revenue-generating ones. We intend to explore the root cause of this phenomenon and provide exceptions to the norm.
Is the Women's Leadership Forum, and the Women's Leadership and Networking Club, only open to women?
Yangyang: No! We encourage everyone – men and women – to participate. To get more information, feel free to reach out to me.
Why did you personally get involved in the CEIBS Women's Leadership Club? How have you made your impact in the Club so far?
Yangyang: Joining the CEIBS MBA class of 2021-2023 was particularly meaningful for me. It was the first year that our MBA class reached true gender parity, where 50% or more of the members are female.
As for running for President of the Women's Leadership Club – I feel that there is still a lot of progress needed for women in the workplace. Both in the United States and China, I have encountered different incidents which affirmed this. Some incidents made me feel as if society had not yet developed to the point where we have gender parity or reached an absence of gender-based discrimination.
To that end, one thing we are working on is adding guidelines to the CEIBS MBA student handbook to address sexual misconduct. We want to make it more effective to prevent, report and deal with this issue.
We have asked the school to establish a committee and provide a physical mailbox for reporting harassment. We are happy that the school has been hugely supportive on this front.
I am also proud of the practical-knowledge workshops we have hosted via the Women's Leadership Club. For example, we held a fertility workshop and talk for women, headlined by a speaker who went through the process herself. It was a popular session and we could see that it was a topic that people were curious about, based on the volume of questions received.
Of course, we also organize big annual events like the Women's Leadership Forum. We hope everyone – both current students and alumni – can show up to these events and support us.
What sorts of discourse do we need to have?
Yangyang: One-on-one conversations are always super important. People develop bias, both conscious and unconscious, over time. It is a gradual process to examine and unpack those biases.
In my school and personal life, I try to engage others in productive discussions. Larger events spark discussion and have their place, but we need to sustain those discussions on a daily basis.
I recommend that we communicate with one another, across genders, so that we can collectively remove harmful stereotypes and discriminatory thought.
I will add that in China, things are rapidly changing. It used to be that gender conversation topics stayed as proverbial watercooler talk. This, however, is rapidly evolving. Meaningful women's stories are being told more, and this is reflected in popular art and media.
Speaking of popular art and media, can you talk about the issues in your industry (Yangyang has an arts/theater background and has worked in TV production)?
Yangyang: Without going too much into specifics – while working in a Chinese TV production, I personally encountered some gender stereotyping incidents that made me think, "What century are we in?" The production team was composed mostly of men, and there was a self-perpetuating line of thought that I witnessed.
Furthermore, there are systemic forces that need to be addressed. For example, I was told that when a production looks for extras – people to appear in the background of scenes – producers would make sure that 60% of extras were men, and 40% were women. They did not want the audience to feel that there were more women than men in the shots! The same principle applies to casting or presenting actors on a movie poster.
The reality is that in my industry, female leaders perpetuate this common line of thinking, too.
I grew up in the United States and my Chinese parents told me while I lived there, "the situation for women is better in China." This is true in some respects, but we still need to improve in many aspects.
The author is James Hsu. James is a Chinese-Canadian entrepreneur, writer and author. He is the co-founder and Chief Product Officer of Stream Sage (a B2B livestreaming analytics platform) and a proud member of the CEIBS Global EMBA 2020 cohort. Connect with him via his website here.
About the CEIBS Alumni International Chapter (CAIC)
The CAIC counts solidarity and non-discrimination amongst its core values. As a chapter, we actively promote social cohesion and solidarity amongst alumni, which includes equality between women and men. We are absolutely against discrimination on the grounds of gender; we aim to promote an environment of diversity and mutual respect among our members.
While we acknowledge that significant progress has been made since Women's Day was established over a century ago to commemorate the achievements of women, much still needs to be done - every day and by every one of us – to reach "Gender equality today for a sustainable tomorrow", this year's theme for International Women's Day as proposed by the UN.
We are grateful to all those in our community who contribute to this cause on a daily basis, and proud to feature two of these champions in this article. For more about the CEIBS alumni community, click here.