Starting my CEIBS MBA journey: Three life lessons, one resolution
Lesson #1: When receiving advice, determine whether the advice was given with your best interest at heart
"Whether you think you can, or you think you can't – you're right" – Henry Ford
"You are making the wrong decision. As a lawyer, a law firm is the only environment where you can thrive, and you will never truly understand the core business of any other organisation."
This is an excerpt from an hour-long conversation I had with my former boss when I told him, back in July, that I had made the decision to leave the firm, quit my career in law, and pursue my MBA at CEIBS. He was the first person in my inner circle to cast doubt not only on my decision, but also on my capacity to pursue a different career path, a different life. It is easy to doubt yourself when someone whom you trusted is telling you that you will fail. Unfortunately, others followed suit in pointing out the mistake that I was making, leaving a "safe and sure" path to becoming partner within a decade or two in a male-dominated law firm, in an industry where conservative attitudes are common and inspirational leaders are rare. Deep in my heart, I knew I had already made the decision, and seeking validation would not bring me peace of mind. Instead, I needed to focus my energy on the work ahead, and to surround myself with people who would support my journey and encourage me to dream bigger, and not with people who would try to pull me back into the safe harbour. My ship had already lifted its anchor, and these people missed the memo.
Lesson #2: He/she who seeks rewards must take risks
"A ship is safe in harbour, but that's not what ships are for." – John A. Shedd
I realised early in my life that I needed to sail away. Not because I felt like I did not belong, but because I knew I needed to explore, to expose myself to the unknown, to seek challenges that the safety of my environment would not grant me. I knew China was that place, and to be where I am today, my journey began almost a decade ago, when I started to learn Mandarin to prepare for my second law post-graduate degree in Hong Kong. I still remember the scent of Hong Kong's iconic Victoria Harbour, overlooking majestic skyscrapers, and dreaming awake about the promise of an exciting life and career. Not long upon my return to Switzerland from my masters in Hong Kong, I "found an opportunity" – which is an understatement, as I fought hard to create it – to relocate to China, this time in the Shanghai office of Switzerland's only big law firm with a physical presence in Mainland China.
Two-and-a-half years later, my three-year contract was about to expire and COVID-19 had changed the world beyond imagination. I had built a life in China, and leaving was not in my plans. This is when opportunity knocked on my door in early May of 2021. In my capacity as a board member of the Swiss Chinese Chamber of Commerce Shanghai, I attended a Swiss Tech event in the Shanghai Tower, where I met CEIBS Vice President and Dean Yuan Ding, who was quick to suggest I should consider an MBA at CEIBS. The next day, I had a call with the CEIBS admissions team, who highly encouraged me to apply for the last application round for the CEIBS MBA Class of 2023. I immediately recognised the unique opportunity standing in front of me, and realised the short window of time within which I had to make a decision and act on it. CEIBS would allow me to extend my stay in China, gain accreditation from one of the world's top business schools, enable the career change I wanted, and open numerous opportunities in and beyond China. Within three weeks, I had submitted my application, including reference letters and essays. The next hurdle was to prepare for the interview and the CEIBS admissions test, a modified GMAT exam. Along the application process, both the CEIBS admissions team and student ambassadors were incredibly supportive. On June 29, I received the offer letter of admission. I was overjoyed, and it felt like one of the biggest achievements of my life.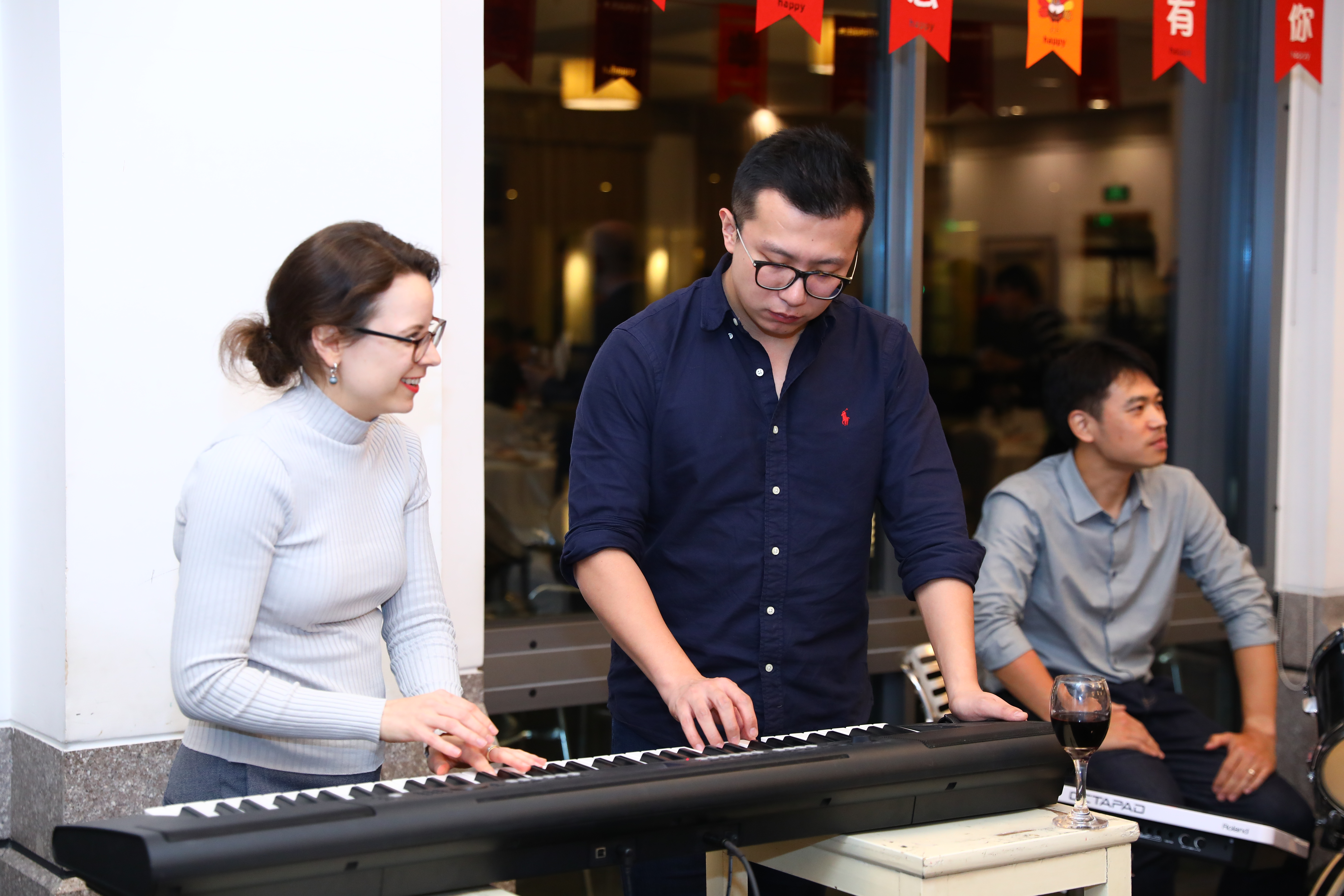 Lesson #3: Do not be afraid to take the unchartered road
"One can choose to go back toward safety or forward toward growth. Growth must be chosen again and again; fear must be overcome again and again." – Abraham Maslow
We are reaching the end of the first term at CEIBS. I did not anticipate the intensity of the programme; it has challenged and pushed me beyond anything in my life. The dense programme challenges us every day – not only intellectually, but also emotionally and physically. I feel drained at the end of the day, it is almost painful – but it is that satisfying pain you feel after an intense workout, as you know that growth and progress will come from it. On the other end of the spectrum of emotions are the moments of inspiration that I will treasure forever. One of these that moved me deeply was CEIBS President (European) Dipak Jain's speech during our MBA 2023 Thanksgiving dinner. By sharing his life story and the immense adversities he overcame to be where he is today, he encouraged us to embrace the unknown and overcome our fears to strive from success to significance.
I got to know CEIBS as a unique place of learning and mutual growth, where we breathe China and reflect on global problems. I look forward to the remainder of this journey, in particular to more interactions with CEIBS' outstanding faculty, learning from other inspiring leaders, experiencing successes and challenges from teamwork, absorbing vast amounts of new information, reconstructing my unique value proposition, receiving feedback, re-writing my CV, presenting in front of brilliant classmates, and striving to become a responsible leader that will inspire others. I am making the most out of my MBA journey, evolving, making friends and creating bonds that will certainly last a lifetime, and changing to become a better person.
Resolution: Keep moving forward
Growth requires hard work, persistence, perseverance. Growth is especially challenging when we have sailed away from the comfort of our homes. But I am choosing my own path, creating my life, pursuing my purpose and happiness, and I am enjoying the ride. While many challenges still lie ahead of me, I can say with certainty that there is only one resolution I take away from these three life lessons: to keep moving forward and to trust that my MBA journey at CEIBS will equip me to accomplish even greater things.