Faculty & Research
---
Knowledge creation on China, from proven China experts.

Faculty & Research
---
Knowledge creation on China, from proven China experts.
Friday, January 26, 2018
Why KPIs often Miss the Mark on Innovation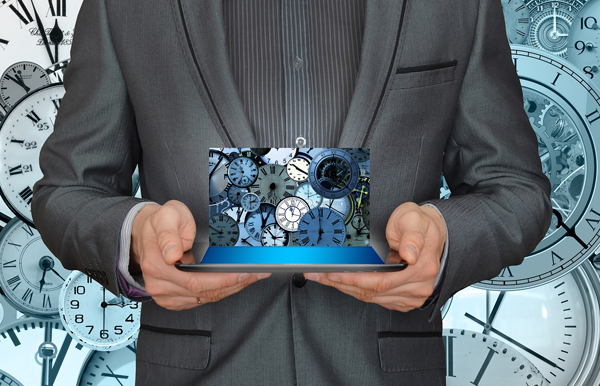 Innovation is a popular business buzzword. Online dictionary Merriam Webster named it among its top 10 "Word of the Year" finalists in 2014 after seeing a 30% year-on-year surge in look-ups for the word. Among 1,379 CEOs around the world who participated in PwC's 2017 CEO Survey, nearly a quarter named innovation as a top priority for their company. Yet though companies clearly understand the importance of innovation, it remains challenging to get employees to innovate. Key Performance Indicators (KPIs) on annual staff performance evaluations are the usual tactic that companies use to nudge staff towards behaviours that will help them meet strategic priorities. But as the results of a new study co-authored by CEIBS Assistant Professor of Management Sebastian Schuh show, many employees don't receive fair recognition for their innovation efforts in traditional performance evaluations.
"These results are important because supervisor ratings clearly affect employee motivation to innovate," says Prof. Schuh. "Assessing innovation is difficult, it's a fuzzy phenomenon – how do we see that something is truly innovative and will work, since many innovative products and services will fail?"
Professor Schuh and his co-authors did two studies in order to explore the effect that the manager-employee relationship (what academics call leader-member exchange or LMX) has on innovation behaviour. In their first study they surveyed 143 team members and their leaders from 29 teams at an engineering company in China. Subordinates were asked to rate their team members on the extent to which they generate and support innovations in their organization. They also had to answer questions about their personal working relationship with their manager to measure the quality of their LMX. Managers were asked to rate the performance of their staff. For the second study, the researchers collected data from full time employees and their supervisors in a variety of Chinese firms. They began by inviting 177 participants in a part-time MBA programme to complete a survey in which they rated their innovative work behaviour and LMX. They were also asked to provide the contact details of their direct supervisor. The researchers then mailed the supervisors a survey about their subordinates; they received responses from 132 of them.
In both studies the results showed that employees who engaged in innovative behaviours received higher performance rankings from their managers. However the employees were not equally rewarded for their efforts. Those who had a good relationship with their supervisor received a higher ranking than those with a more distant relationship.
In order for employees to be innovative they must challenge the status quo, and may need to spend time and resources doing things that are outside of their job descriptions. This may include surfing the internet, or talking with colleagues, which a supervisor may misinterpret as slacking off. The researchers believe that when the manager-employee relationship is good, a supervisor is more likely to recognize these behaviours as contributing to innovation. As the researchers explain in their findings, when employees are not recognized for their efforts to innovate they may be less likely to try and explore new avenues in the future.
Professor Schuh and his co-authors suggest there are several ways that companies can improve their performance review system to ensure that it is more accurate and objective in recognizing innovation. First companies need to make managers more aware of the ambiguous nature of innovative work behaviour and how their relationship with their staff may affect their perceptions. HR departments can also help managers to more accurately evaluate staff by providing ratings scales in performance evaluations and training managers in how to apply review criteria. Companies may also think about investing in ways to more objectively measure innovative performance, for example counting patent submissions, or holding competitions that reward innovation efforts. Finally, the researchers suggest that the performance evaluation process may be more accurate when there are multiple managers in the working environment and more than one person is involved in assessing an individual's performance.
The findings have been published in a paper titled "Are You Really Doing Good Things in Your Boss' Eyes? Interactive Effects of Employee Innovative Work Behaviour & Leader-Member Exchange on Supervisory Performance Ratings" in the journal Human Resource Management. Professor Schuh's co-authors are Xin-an Zhang of Antai College of Economics and Management, Shanghai Jiao Tong University; Frederick P. Morgeson of Michigan State University; Peng Tian of Shanghai Jiao Tong University, and Rolf van Dick of Goethe University Frankfurt. Read the paper here.