Faculty & Research
---
Knowledge creation on China, from proven China experts.

Faculty & Research
---
Knowledge creation on China, from proven China experts.

Faculty & Research
---
Knowledge creation on China, from proven China experts.
Thursday, September 05, 2019
Transforming Uncertainties into Opportunities – What Should CHOs Do?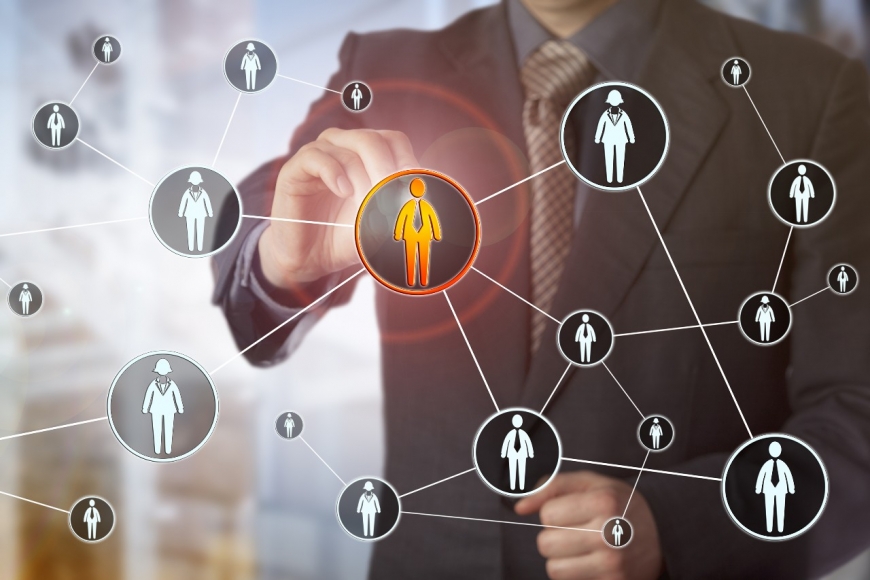 By Han Jian
China's economy is currently transitioning from old to new drivers of growth, with rapid technological and market changes taking place, and an urgent need to upgrade the skill sets of the workforce. As a result, businesses now face increasing uncertainty with regard to corporate governance. So, what should Chief Human Resource Officers (CHOs) do to address these uncertainties in order to turn challenges into opportunities?
Expanding knowledge boundaries and adaptability
Most organisations in transition need to address deficits in key capacities. As such, HR managers need to broaden their perspective and expand their scope of vision. Apart from understanding their organisation's goals and objectives, they also need to possess industry knowledge and strategic thinking. Moreover, they need to be able to identify organisational and business challenges and gaps, in order to put in place effective talent selection, deployment, training and retention systems.
Facing changes in the external environment and the increasingly diverse needs of customers, organisations need to be flexible in front office operations while improving back-office efficiency. To this end, many organisations are using an "empowerment platform + front-office teams" model to balance customer service and organisational efficiency. In addition, rising labour costs and the shrinking size of the working-age population mean that businesses have to replenish their workforce through talent outsourcing over time, presenting CHOs with yet another challenge. They need to build their capacity to look beyond the organisation, to build synergy in talent use internally and externally. Huawei, for example, advocates "eliminating organisational boundaries by blowing the top off the talent pyramid" and "using the best talent at the right time, instead of all the time."
Improving information symmetry for more organisational flexibility
To achieve long-term development, businesses need to take care of the interests of their stakeholders, including customers, employees, managers and partners. CHOs often need to balance interests and conflicts between different departments and positions, and pay special attention to making information more symmetrical. In order to achieve information symmetry, frequent communication and feedback are required.
Communication and feedback are not novel strategies, but for CHOs, what variables can they control to create more organisational flexibility? Changes in organisational structure can be an option, so is the proper composition of the executive team. Studies have found that staffing of the executive team can affect the performance of an organisation and its business units. Imagine that a decision meeting is convened between executives in charge of functional departments (such as the CHO, CMO and CFO) and those in charge of business operations. As the former are more focused on short-term departmental goals, whilst the latter on long-term overall growth of the organisation, it is necessary to have a proper make-up of the team to optimise results for both departments and the organisation. If the team is largely composed of operational executives, resources might be integrated at the corporate level for optimal business results, at the cost of departmental control over resource use (with the opposite being true in the reverse situation). If the CHO can increase the symmetry of information between functional and operational executives in various ways – such as giving the former access to more market and front line information – it might be easier to persuade operational executives to differentiate resource allocation according to departmental needs. This, in turn, could help with decentralisation.
A results-based approach to finding better orientation
Dealing with external uncertainty can test the orientation of a company's top management. When a business encounters industry uncertainties or cyclical bottlenecks, its fate is highly dependent on the executive team's ability to put things in perspective, to align organisational resources with its goals and to control risks. The greater the uncertainty, the more it tests executives ability to do post-mortem analysis and reflection, as well as their belief in the organisation. Entrepreneurs who end up steering their business out of trouble are relatively more "idealistic" than others. In times of chaos and pressure, they are able to find their orientation and build trust quicker than others. As core members of the top management, CHOs need to have three major competencies:
First, they should look beyond their HR functions in order to perceive changes on macro and micro levels, align the recruitment and development of talent with the organisation's strategy, and (based on the organisation's outlook) lay out medium- and long-term plans for organisational and talent development.
Second, they should be able to identity core performance elements and drivers for business growth by parsing and analysing related variables within the organisation using technical and analytical tools, and facilitate inter-departmental synergy through proper allocation of resources.
Third, CHOs inflexibility can lead to organisational rigidities, so they need to be creative and embrace a can-do attitude.
"Uncertainty" is a neutral concept that can mean either future risks or growth and profit-making opportunities. This generation of CHOs should think long and hard about uncertainties, in an attempt to capture and thrive on defining opportunities that arise from them.
Han Jian is an Associate Professor of Management and Programme Director of the Chief Human Resource Officer (CHO) Programme at CEIBS. For more on her teaching and research interests, please visit her CEIBS faculty page here.