Faculty & Research
---
Knowledge creation on China, from proven China experts.

Faculty & Research
---
Knowledge creation on China, from proven China experts.
Friday, March 03, 2017
The Secret to Unleashing Team Creativity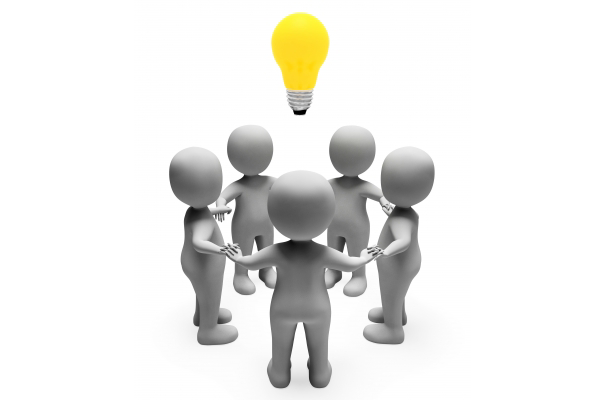 Getting your team to be more creative can often feel like trying to catch lightening in a bottle. New ideas can't be churned out on an assembly line like cars or refrigerators, and pushing people to be more creative can often have the opposite effect. A new study co-authored by CEIBS Professor of Management Tae-Yeol Kim provides some insight into the ingredients necessary for stimulating creativity in organizations.
First, managers should ensure that there is enough deep diversity within their team. This means teams should be composed of members who have a variety of different skills, knowledge, perspectives and ways of thinking – what academics also call cognitive diversity. Second, team leaders need to have a clear vision that they share with the team, and be skilled at coordinating different ideas and stimulating intellectual curiosity within the group. This is called transformational leadership, and it is an important motivational force for enhancing creativity and ensuring that people work happily together, particularly when they have diverse ideas and approaches. Professor Kim says that when cognitive diversity and transformational leadership are combined, his study showed that team members are stimulated by the exposure to diverse perspectives and enjoy working together in a way that brings out their creativity more organically.
For their study the researchers surveyed 346 member-team leader pairs at 62 R&D teams in 14 organizations across various industries in South Korea. Team leaders were asked to rate their team members' creativity on scale of 1 (poorly) to 7 (very much) by responding to questions such as "Our team enjoys finding solutions to complex problems". The questionnaire given to team members asked them to assess their teams' cognitive diversity, motivation, and the transformational leadership behaviour of their leaders with questions that were similarly designed.
The results have been published by the Journal of Business Research in a paper titled "Cognitive Diversity and Team Creativity: Effects of Team Intrinsic Motivation". Professor Kim's co-authors are Xiao-Hua (Frank) Wang of the School of Business, Renmin University of China and Deog-Ro Lee of the School of Business, Seowon University.
Read the paper here.
Image courtesy of Stuart Miles at Freedigitalphotos.net