Faculty & Research
---
Knowledge creation on China, from proven China experts.

Faculty & Research
---
Knowledge creation on China, from proven China experts.
Tuesday, June 18, 2019
The Power of Compound Interest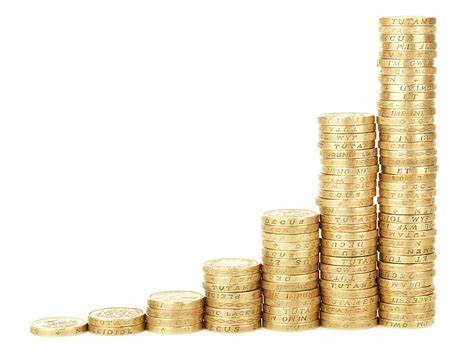 By Oliver Rui
Anyone who has a savings account or investments will probably be familiar with the expression­ "making money on money" or "earning interest on interest". What these idioms actually refer to is the concept of "compound interest", an interesting phenomenon that allows wealth to snowball over time. But is compound interest really as powerful as conventional wisdom holds, and does it have any drawbacks? Moreover, do people who buy cars on credit or borrow money online understand the true nature of vehicle finance or payday loans? Let's look at these questions in more detail.
Compound Interest: The Eighth Wonder of the World?
In 1983, the New York Times reported that Albert Einstein once said, "Compound interest is the eighth wonder of the world." Although it's impossible to verify the authenticity of this quote, it's likely it has some basis of truth. Foreign Policy magazine has also made claims that Einstein was a big fan of compound interest.
Compound interest isn't a recent invention. The term can be found in print as early as 1916, when a character in an advertisement in a California newspaper called compound interest the "greatest invention the world has ever produced". Later, other variations of this statement appeared as the concept began to catch on— all praising the magical power of compound interest. In the 1980s, even Tonight Show host Johnny Carson called for people to pay more attention to compound interest.
Early References to Compound Interest
In his article, "The Mathematical Economics of Compound Rates of Interest: a Four-Thousand Year Overview", the scholar Michael Hudson traced the earliest reference to compound interest back to around 2400 BCE. Then, the ruler of the Sumerian city of Lagash, Enmetena, engaged in a battle against the neighboring city of Umma. Enmetena had a temple built to commemorate his victory and the details of the battle were recorded on the clay foundation stone of the temple. It was noted that Lagash had lent Umma a large quantity of barley, but that Umma had been unable to repay both the barley itself (the principal) and the considerable interest that had accrued.
It's not unreasonable for someone to become a millionaire if they learn to harness the power of compound interest. Unlike simple interest, compound interest is known as "free money" in the industry, in that while the former grows linearly, the latter grows exponentially. The first 15 years can test the patience of investors as the slope of the yield curve is relatively flat and the principal compounds quite slowly. However, after 15 years, and from the 25th year in particular, the slope of the curve steepens and the principal compounds exponentially. Therefore, compounding works best on a mid-to-long-term timeline and is not particularly effective in the short term.
The Drawbacks: The Truth Behind Vehicle Finance and Payday Loans
Ancient Roman laws were said to severely condemn compounding as the worst kind of interest. Compound interest is a double-edged sword: it is advantageous not only to investors eager for asset appreciation, but also to creditors, who can apply it to consumer applications such as vehicle finance and online lending. For example, in order to attract customers, many car dealers advertise zero down-payment, zero interest plans, while others lure in buyers with low daily installment plans. When car dealers advertise daily installments starting at just 6.6 yuan, impulse buyers who don't understand how compounding works may often take the bait.
As with bank mortgages, vehicle and online loans require that borrowers repay the principal and interest in installments, with the compound interest accruing to the creditor. If we take the above investment product as an example, the nominal daily interest rate may only be 0.027%, but after compounding, this translates into an effective annual interest rate of 10.52% and a final sum of CNY 110,515, which is greater than the final value of products A, B, C, and D. The same is true for consumer loans: the more often the interest compounds, the greater the amount that will need to be repaid.
There is definitely something magical about compound interest, which is probably why Einstein considered it the "eighth Wonder of the World." However, investors and consumers should always bear in mind that compounding can work both for and against them. After uttering his famous line, Einstein reportedly also added, "He who understands it earns it… he who doesn't…pays it." In other words, people who have a firm grasp of compound interest will benefit from it, while those who don't will pay a heavy price.