Faculty & Research
---
Knowledge creation on China, from proven China experts.

Faculty & Research
---
Knowledge creation on China, from proven China experts.
Monday, March 27, 2017
The Importance of Trust in the Workplace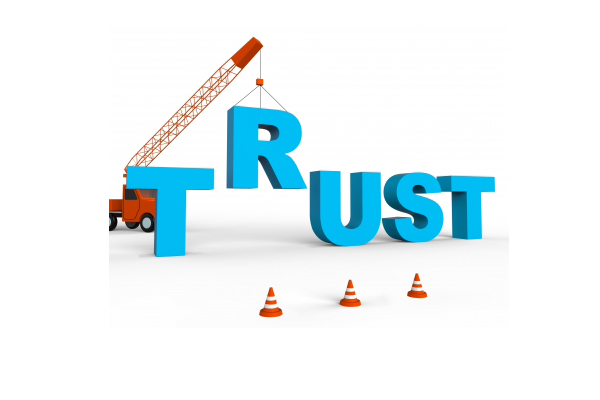 The secret to a good marriage is mutual trust and communication. The results of a new research study co-authored by CEIBS Professor of Management Tae-Yeol Kim show that these same principles also apply to a key workplace relationship – the one between managers and their subordinates. According to the study's findings, there is a correlation between a team's work outcomes and the level of mutual trust that exists between its leader and their subordinates – higher levels of mutual trust lead to better results. The findings also show that it's also important for each partner in the relationship to know they are trusted by the other, what academics call felt trust.
For their study, the researchers surveyed 247 supervisors/subordinate pairs at a restaurant chain in China with 46 branches across the country. The employees were asked to rate their trust in their supervisor by responding to a series of questions such as, "I can talk freely to my immediate supervisor about difficulties I am having at work," on a scale from one (strongly disagree) to seven (strongly agree). In another series of questions, such as "My immediate supervisor sees no reason to doubt my competence and preparation for the job," they were asked to rate how much they feel their supervisor trusts them. The supervisors were asked a series of similar questions designed to rate their trust in their subordinates, and assess their subordinates' task performance. The supervisor/subordinate pairs were also asked questions designed to indicate their perceived level of mutual trust.
The results of the study offer several practical implications for organizations and managers. It's not enough for supervisors to trust their staff; they have to learn how to let their subordinates feel that they are trusted, for example by allowing employees to use their own judgement in solving problems. The findings also suggest that managers who can build mutually trusting relationships with their employees can effectively encourage the employees to follow organizational ethical guidelines and engage in more ethical behaviours.
The results can be found in the paper titled "Mutual Trust between Leader and Subordinate and Employee Outcomes" which has been published by the Journal of Business Ethics. Prof. Kim's co-authors are Jie Wang of the University of Nottingham, Ningbo China and Junsong Chen of the Business School at East China University of Science and Technology. Read the paper here.
Image courtesy of Stuart Miles at FreeDigitalPhotos.net