Faculty & Research
---
Knowledge creation on China, from proven China experts.

Faculty & Research
---
Knowledge creation on China, from proven China experts.
Thursday, March 22, 2018
Hong Kong's Richest Man Should Give More Back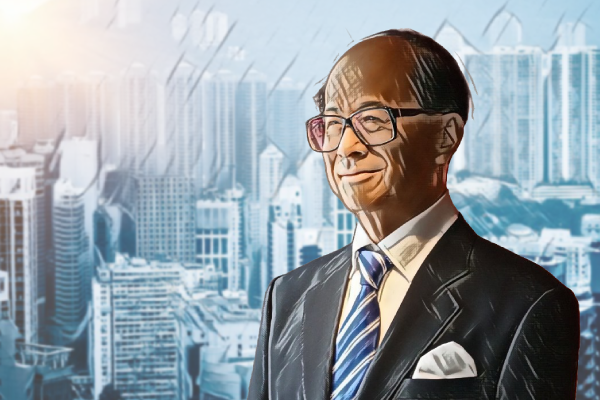 By Oliver Rui
What should an 89-year-old tycoon do after building a $100-billion global empire that includes shipping ports, utility companies, mobile networks and retail chains? Since announcing last week that he will formally retire from running CK Hutchison Holdings Ltd. and pass the reins of the conglomerate he founded to his son, Li Ka-shing now faces every retiree's dilemma: how to use his newfound leisure time. 
Besides enjoying the pleasures of retirement like golf and grandchildren, I would suggest Mr. Li focus on doing more to contribute to Hong Kong society, and set an example for other entrepreneurs when it comes to fulfilling his social responsibility. Though he is already a legend in Hong Kong, he should think about leaving more of a legacy than simply being known as Hong Kong's richest man. Entrepreneurs must use their wealth wisely if they want a truly sustainable legacy.
He could start with his foundation, which he began in 1980. According to statements on its website, the Li Ka Shing Foundation (LKSF) has spent more than US$ 2.56 billion since its launch to support its various initiatives. But compare this to The Bill and Melinda Gates Foundation which was started in 2000 by the Microsoft co-founder and his wife, and regularly spends almost twice as much — around US$ 4.5 billion — annually.
Although many in Hong Kong admire Mr. Li for building a business empire from nothing, there are also many who have mixed feelings towards him and think he should do more to give back to Hong Kong. For example he has made a fortune from his retail chains like Watsons and Superdrug, but their success has put many small mom and pop shops out of business. He could benefit from being more aware of the impact that his businesses have had on the local community and by doing more to ensure that society is also benefiting from his success. After all, the patronage of Hong Kong consumers helps his retail businesses turn a profit. 
The LKSF website says the foundation's three main focuses are supporting education reform initiatives, supporting advances in medical research and services, and nurturing a new culture of giving and a new philanthropic attitude in Asia. Social responsibility is about more than just giving away money and I hope that Mr. Li will find some more visible ways to help cultivate a more philanthropic mind set among Hong Kong's business community. He is not just a regular businessman; others see his actions as a signal for what they should also be doing.
Even in retirement, Mr. Li could do more to be a leading voice for Hong Kong's business community. He has always taken a neutral approach to Hong Kong's politics, but the business community there needs a leader. As one of its most visible members, Mr. Li should use his position to voice his opinions to ensure that Hong Kong's business community is able to influence their political landscape, both for Hong Kong's benefit and to make sure that the local community isn't left behind.   
Being a vocal and socially responsible leader of the Hong Kong business community will also be extremely important for Victor Li as he takes over from his father as chairman of Cheung Kong's main holding company, CK Hutchison Holdings Ltd., and its property group CK Asset. Though Mr. Li has spent decades grooming Victor to run things, family businesses are usually at their most vulnerable when the younger generation takes over. According to statistics, 70 percent of family businesses fail in the hands of the second generation, and only 10 percent are able to survive being passed to the third generation. Therefore Victor Li faces big challenges.
As a leading member of the community he will need to make his voice heard while also leveraging the family foundation to make sure that as businesses thrive, the rest of Hong Kong does too.
Besides contributing to social well-being, good Corporate Social Responsibility practices also signal good governance. International standards for CSR evaluate companies on three areas: Environment, Society and Governance. Investors look at both financial and non-financial information when analysing and evaluating listed companies. So if Victor Li can step up Cheung Kong's CSR efforts it will demonstrate to the investment community that he is serious about following good governance practices, which will bode well for the long-term future of the company.  
CEIBS Professor of Finance & Accounting Oliver Rui is Director of the CEIBS Center for Wealth Management, Co-Director of the CEIBS Center for Family Heritage, and Zhongkun Group Chair Professor of Finance.
This article was first published in Caixin Global.