Faculty & Research
---
Knowledge creation on China, from proven China experts.

Faculty & Research
---
Knowledge creation on China, from proven China experts.
Monday, January 06, 2020
Fostering Longevity Attitudes in Women Expatriates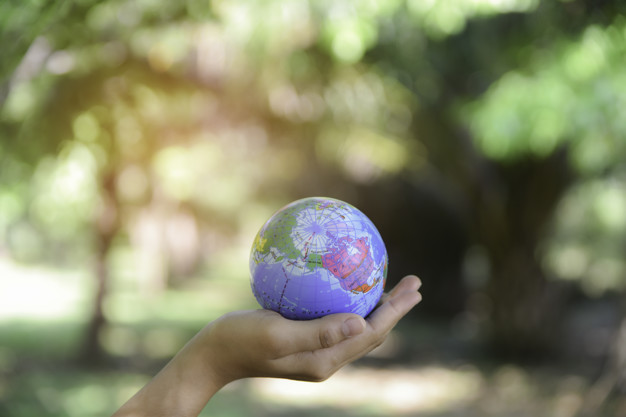 By Emily M. David, Sabrina D. Volpone and Anup M. Nandialath
In light of the expected boom in the number of expatriates around the world, and the associated benefits expats bring to the table, organisations cannot afford to overlook women in their global leadership development programmes. Although global talent shortages are amongst the most pressing topics discussed by top management teams, the number of women expats has not dramatically increased to fill these talent gaps and currently only about only 25% of expats are women. One tool which may help strategically increase the numbers of women expats is that of organisational support. Moreover, targeted forms of support address two viable reasons for women's low numbers:
institutional discrimination that affects women's attraction and retention; and,
their desire to maximise success in both work and home domains.
One of the most central of expat outcomes is that of adjustment. Adjustment is a complex process that involves emotional, behavioural, and cognitive facets of the job, non-work life, and the culture. To explore the strategic role that targeted support can have in addressing the under-representation of women expats, we examined the impact of different types of organisational support perceptions on adjustment and how they indirectly relate to the longevity attitudes of organisational commitment, career satisfaction, and community embeddedness. The types of organisational support perceptions we looked at were:
General support (i.e. perceived organisational support [POS]) – POS has been linked to expat adjustment, performance, and retention as employees experience reduced stress and an obligation to work hard to repay their organisation.
Targeted expat support (i.e. organisational cultural intelligence [OCQ]) – Essentially, OCQ captures the level that organisations are engaging in HR efforts (e.g. selection, training) that are culturally savvy and support expats to also be effective in cross-cultural interactions.
Targeted support for women expats (i.e. family-supportive organisational perceptions [FSOP]) – FSOP refers to the global perceptions that employees form about how supportive their organisations are of their families and non-work lives. FSOP has the potential to aid strategic organisational efforts, as it specifically targets barriers that are frequently cited as reasons women expats quit their assignments.
In examining these concepts, we conducted two complementary field studies:
Study 1
As part of Study 1, we recruited participants to a survey using advertisements posted in online public forums with active expat memberships (e.g. message boards, Facebook groups). Those who provided their e-mail at the end of the survey were contacted six months later to fill out a second follow-up survey.
In examining the results of the survey, we found that, although general organisational support was largely ineffective for both men and women, differential effects did emerge. Though insignificant, we found that women expats working in organisations with high levels of POS showed increased time-lagged adjustment and commitment. Men, however, demonstrated the opposite relationship. Men working in high-POS firms experienced lower (yet still insignificant) time-lagged adjustment and commitment than those working in low-POS firms. These results provided initial evidence of sex differences in the effects of support for expats. As such, we determined it was necessary to investigate more thoroughly.
Study 2
Study 2 utilised a market research organisation to collect a field sample of expat employees living and working full time in the United Arab Emirates. Market research personnel employed by the organisation approached potential participants in public areas (e.g. shopping malls). If they consented, the personnel would then verbally ask the participant each survey question and record their answers.
Our findings revealed that sex significantly interacted with both OCQ and FSOP to predict adjustment, which was then linked to the longevity attitudes of affective commitment, career satisfaction, and community embeddedness. With regards to OCQ, the effects on adjustment were significant and positive for men, but insignificant for women. As employee perceptions of OCQ increased, male expats experienced higher adjustment and subsequent commitment, career satisfaction, and embeddedness. One reason that this may occur is due to a sudden status drop. Although in their home countries men may enjoy the privilege of being seen as the normative majority, upon moving abroad they may find themselves faced with a minority status for perhaps the first time. This newfound 'other' status may present a psychological challenge that makes it more difficult for men to adjust than women, who have more experience in both heightened visibility and marginalisation. In contrast, the indirect effects of OCQ were insignificant for women on commitment, career satisfaction, and embeddedness.
With regards to FSOP, it was positively related to adjustment for both men and women, although these perceptions benefited women more than men. Furthermore, our results showed that FSOP was positively related to commitment, career satisfaction, and embeddedness through adjustment for women expats. In sum, the type of support that is targeted most narrowly at women expats (i.e. FSOP) was the only one to significantly increase adjustment and longevity attitudes for women.
Conclusions
Our results over two field studies reveal that women do, indeed, benefit from different types of organisational support than men and that this support can have an appreciable impact on affective commitment, career satisfaction, and community embeddedness. HR cannot be truly viable in the long term unless organisations devise ways to meet the unique needs of all employees making up their expat talent pool. Specifically, our results show that to design HRM systems that are truly strategic, organisations need to consider sex and potentially other individual differences when developing programs to support expats. Specifically, women in particular are an underutilised resource in achieving strategic HR staffing goals, and much needs to be done to retain greater numbers given that they have demonstrated equal effectiveness in performance. Ultimately, organisations would do well to assist women with known challenges such as childcare, education assistance, and support to maintain family ties.
The complete version of this paper originally appeared in the International Journal of Human Resource Management here.
Emily M. David is an Assistant Professor of Management at CEIBS. For more information about her teaching and research interests, please visit her faculty profile here. Sabrina D. Volpone is an Assistant Professor in the Organisational Leadership division at the Leeds School of Business at the University of Colorado Boulder. Anup M. Nandialath is an Assistant Professor of Management in the Department of Management at the University of Wisconsin-La Crosse.