Faculty & Research
---
Knowledge creation on China, from proven China experts.

Faculty & Research
---
Knowledge creation on China, from proven China experts.

Faculty & Research
---
Knowledge creation on China, from proven China experts.
Thursday, October 29, 2020
Do future managers need to be tech experts?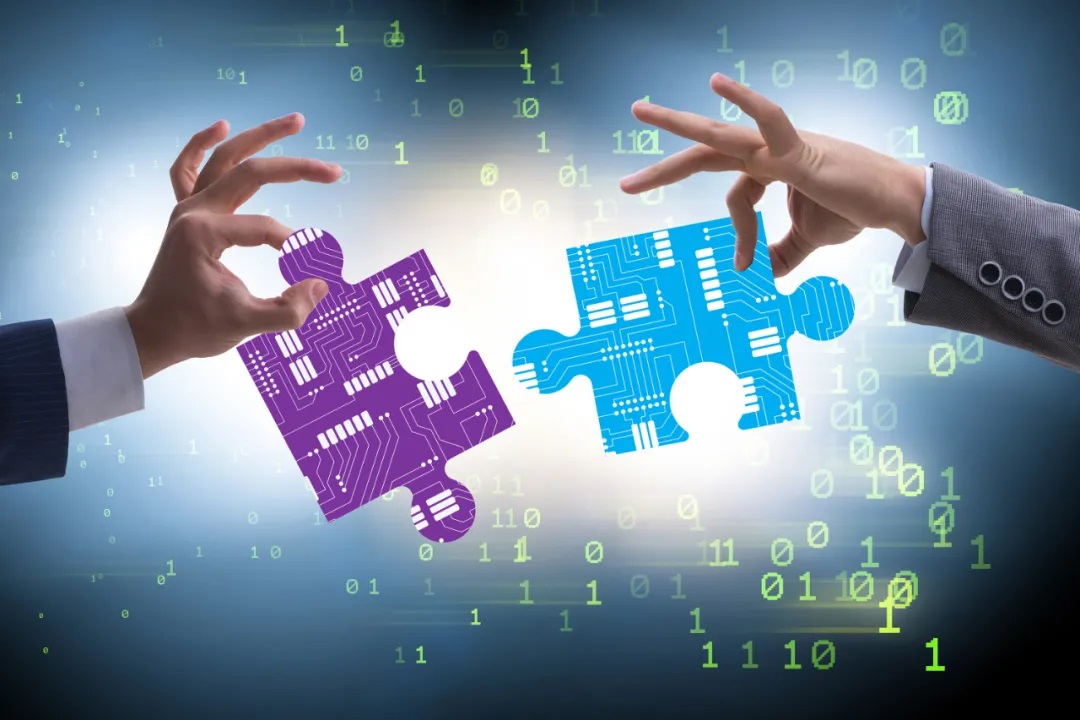 By Fang Yue
When asked how executives should lead their companies' digital transformation, Pierre Nanterme, former Chairman and CEO of Accenture, said, "The future of the organisation and the business model will involve combining business and technology opportunities. Digital technologies are becoming absolutely pervasive enablers of any new business model. The point is not for CEOs and other top leaders to be tech experts. The point is that you need to have a basic understanding of technology capabilities to figure out your new business models."
To compete in the future, it is imperative that business managers understand what it means to go digital, raise digital awareness, and become digitally savvy.
What is 'going digital'?
To lead a digital transformation, leaders must have a clear understanding of its definition.
'Going digital' can be defined in two ways. For one, it can mean information digitisation: A company uses modern information technologies to design, develop, improve and restructure business processes to increase marginal benefits to the company. Over the past three decades, according to this definition, many companies have completed the work of digitisation.
In this article, however, we refer to the other meaning of 'going digital': Here, a company adopts a digital (transformation) strategy and shifts to digital business in order to improve its digital competitiveness and ultimately achieve a business transformation.
Profile of a digital leader
The success of a company in the digital era is largely dependent on how much its senior executives recognise the importance and urgency of going digital.
Tech know-how or background is not a prerequisite for a manager to lead this transition. Instead, the momentum of digitalisation will inevitably turn all kinds of managers into digital managers. The only difference between them is that some will grow to be outstanding digital leaders through digital practices, while others will be left behind by the digital era due to their reluctance to lead or engage in digital transformation.
So, what traits or capabilities should a qualified digital leader have?
In 2016, a group of scholars led by Boston College Carroll School of Management's Gerald Kane conducted a survey on digital leadership. They surveyed more than 20,000 business executives from 28 industries in over 120 countries in five years, collecting problems and challenges facing companies in digital transformation (see Fig. 1 below). The researchers also interviewed over 140 executives from a number of industries to dig deeper into practical issues that troubled companies while going digital, so as to gain profound insights into the statistics collected by questionnaires.

Fig. 1: Respondents' answers paint a compelling picture of what a qualified digital leader looks like
Transformative vision and forward-looking perspective are the most important traits and capabilities of a digital leader. The latter helps leaders understand how business trends are evolving around technology and the former enables leaders to guide their businesses in response to those trends.
Understanding technology is the third most important trait and capability of a digital leader. It is closely related to a leader's previous experience in a technology leadership role, and also requires them to have general digital literacy.
The fourth most important capability is being change-oriented which means a leader must be open-minded, adaptable, and innovative in driving digital transformation.
Even though new requirements have been raised for leadership in the digital era, the following three fundamental leadership skills remain essential in digital transformation:
Identifying valuable projects and investing accordingly – Surprisingly, the study by Kane and others shows that leaders are often so focused on the technological dimension of complex digital practices that they forget to discuss if the company has sufficient resources to support the application of these technologies in production and business at scale.
Equipping employees to succeed – Digital transformation is both a top-down mandate and a bottom-up effort. Among companies that provided employees with necessary training and support, over 72% reported remarkable results from their digital transformation initiatives.
Owning the transformation – CEOs and top management should play a central role in leading the digital transformation. When executives delegate responsibility for crucial digital business to technologists, it is a recipe for near-certain failure.
You need a digitally savvy board for transformation
Digital transformation has become a top priority for many companies. Confronted with the challenges brought by digital transformation, a digitally savvy board can provide strong support for a CEO sand lead the company in navigating the hardships in the process of going digital.
Another study by MIT Sloan's Peter Weill and other researchers shows that having a digitally savvy board is the new performance differentiator in the digital era.
To identify keywords for digital savviness, the researchers used machine learning techniques to extract keywords from over 40,000 director bios (see Fig. 2 below) and produced a coding scheme. The sample included 3,228 companies that had no fewer than six directors.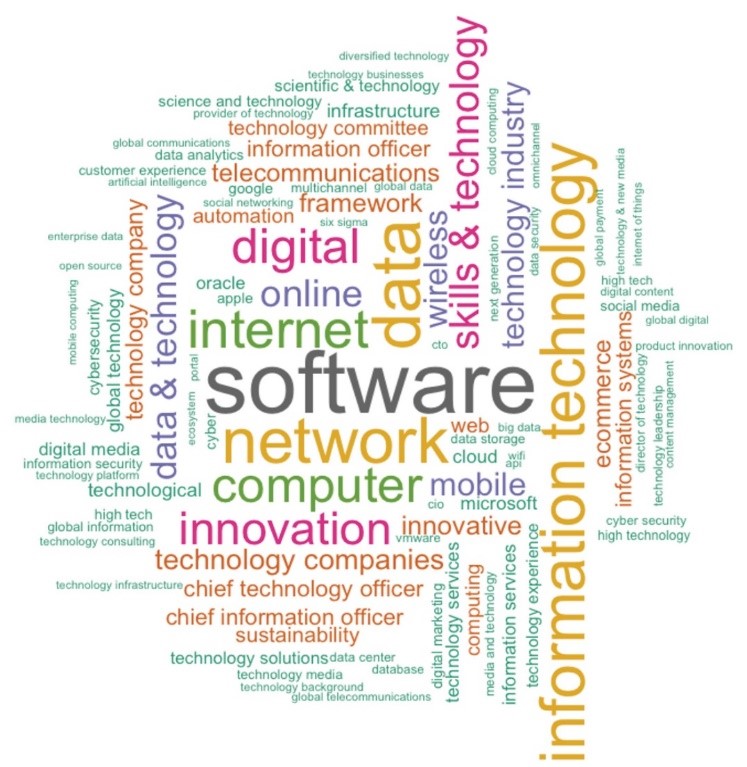 Fig. 2: Keywords describing digitally savvy directors (the largest keywords are the ones that appear most often in directors' bios)
Their research suggests that two key factors make a board digitally savvy: the backgrounds of individual members and the number of members with deep digital experience.
Individuals' backgrounds matter. A digitally savvy board needs members that have an enterprise-level understanding of current technologies. These technologies are essential for digital transformation, for they can help improve the customer experience, increase operational efficiency, and facilitate the development of new business models.
Digitally savvy directors often have rich digital experience in a fast-developing industry such as high-tech or telecom, or once served in an executive role such as CIO, CTO, COO, CDO, or, more recently, CMO. Given their unique perspective, such directors have an acute sense of when to experiment, when to commit, and when to partner.
The number of digitally savvy directors can also have a direct bearing on a company's financial performance. Weill's team found through a quantitative test that it takes three digitally savvy directors to effect change at the board level and to have a significant impact on financial performance. Companies with at least three digitally savvy directors, compared to those that were "not up to the standard," had 17% higher profit margins, 38% higher revenue growth, 34% higher return on assets, and 34% higher market cap growth. Beyond three digitally savvy directors, however, the incremental differences in financial performance were small.
According to the study, the percentage of digitally savvy boards varied by industry. On average, 57% of company boards in the information industry were digitally savvy, while this proportion was only 24% in retail and less than 10% in transportation, construction, and mining industries.
If a board is in need of digitally savvy members, they can recruit external. With strong leaders versed in digital transformation at the helm, the company can benefit from much-needed expertise and perspective and gather momentum in its transformation.
Drawing insights from these and other similar studies, I have compiled the following key considerations when recruiting digitally savvy directors. These new members should:
Have digital leadership and capability;
Have rich experience in developing digital products and services;
Be good at story-telling and be able to convince employees and customers to face challenges and engage in digital transformation; and,
Have a sense of urgency while keeping a level head. Despite the urgency and anxiety experienced by managers confronted with digital trends, talent must be able to stay unfazed and clear-headed.
Learn to work with 'robot colleagues' and 'robot managers'
Many businesses sell software systems and algorithms as products, which, after being bought by other companies, become 'electronic workers' (robot colleagues), creating value for these companies and for society. Some 'electronic workers' have not only replaced human workers in performing production tasks, but have also taken on the role of managing human employees (robot managers).
In view of such changes, company executives must properly manage the relationship between human employees and 'robot colleagues' and 'robot mangers'. Here are some observations and recommendations based on current research findings:
The number of 'robot colleagues' will surge in the next few years. Companies can buy or hire them to raise work efficiency, boost productivity, and save the cost of human resources.
Although 'robot colleagues' will inevitably replace some traditional jobs, company managers must convince employees that technology will not only replace human workers, but also create new job opportunities.
Human managers as work co-ordinators will face mounting pressure. The improvement of AI and machine learning technologies will give rise to more 'robot managers' and expand the scope of their functions.
I think the development of artificial emotional intelligence may produce 'robot colleagues' and 'robot mangers' that have a personal touch and can perform management tasks involving emotions.
The main duties of a manager, including analysing, decision-making and managing employees' emotions can to some extent be achieved through intelligent automation. Therefore, some management work will be taken over by 'robot managers'.
Sensor technology and real-time data collection can enable 'robot managers' to 'track' employee movement, which may trigger their repulsion and resistance. To deal with this problem, companies should ensure communication and transparency, protect employee privacy and look beyond figures and evaluate employees' contribution in an all-round way.
Wait-and-see could be a costly strategy
Since going digital has become a must for business survival, following a wait-and-see strategy for too long could be a costly decision. Jacques Bughin at the McKinsey Global Institute collected more than 400 cases in 19 industries concerning the adoption of AI technology. His research found that across sectors (including retail, transportation, financial services, and manufacturing), the profit growth expectations of early AI adopters were 20% higher than those of their non-adopting peers.
Whether the wait-and-see approach can be a winning strategy depends on the intensity of competition and the window of opportunity. The high level of competitive intensity in many application areas of AI raises the risks for late adopters, who may find it harder to catch up with early adopters. Moreover, once the key point in AI diffusion has passed, the small window of opportunity will quickly close. The longer companies wait, the more likely it is that the gains brought by the technology will dissipate.
In conclusion, I want to share with business managers who are struggling with digital transformation this quote from Economist W. Brian Arthur:
"The economy has arrived at a point where it produces enough in principle for everyone […]. So, this new period we're entering is not so much about production anymore – how much is produced. It's about distribution – how people get a share in what is produced."
Managers should be aware of the impact of current technologies on structural changes in the economy while working on addressing customers' long-term needs as well as social pain points, so as to leverage the digital economy for value creation.
Fang Yue is a Professor of Economics and Decision Sciences at CEIBS. For more on his teaching and research interests, please visit his faculty profile here.