Faculty & Research
---
Knowledge creation on China, from proven China experts.

Faculty & Research
---
Knowledge creation on China, from proven China experts.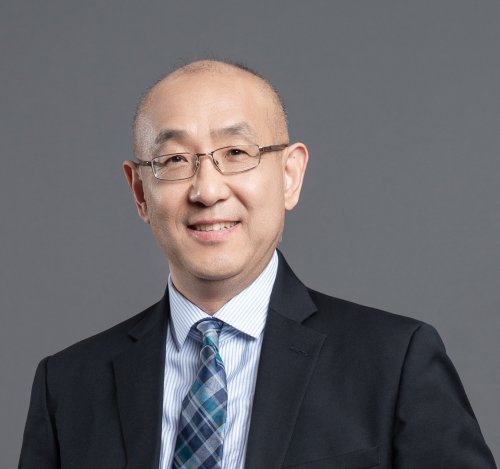 fyue@ceibs.edu
(86) 21-28905611
Prof. Yue Fang is Professor of Economics and Decision Sciences at CEIBS, Department Chair of Economics and Decision Sciences. Prior to joining CEIBS, he was tenured professor and taught at several universities in the United States and Australia. He also held positions as Research Fellow at MIT International Financial Services Research Center (IFSRC), MIT Leaders for Manufacturing (LFM) program, and the Energy Information Administration (EIA) at the US Department of Energy. Professor Yue Fang has served as the executive director of a US energy hedge fund for a long time from 2005 to 2018. He has been providing consulting services for multinationals including GE Capital, Intel Capital, AT&T and many Chinese companies in the areas of digital transformation, Fintech, big data ad AI, and investments.
Prof. Fang received his B.S. in Applied Mathematics from Tsinghua University, M.S. in Operations Research and Ph.D. in Decision Sciences from MIT Sloan School of Management. His teaching and research interests include decision analysis, big data, digital transformation and innovation, fintech and financial engineering, among others. During nearly three decades of academic and research career, he has taught exclusively for MBA and Master/PhD programmes including finance MBA (FMBA) and Executive MBA (EMBA). Prof. Fang has published intensively in internationally renowned journals, and his recent book "Digital Leadership" was published by Oriental Publishing Center in October 2019.
Prof. Fang is actively involved in several academic organizations including The American Finance Association, The Econometric Society, The American Statistical Association, The International Institute of Forecasters, and Decision Sciences Institute. His extensive scholarly record has been supported by the U.S. Department of Energy, the Center for Asian and Pacific Studies, Olsen and Associates, the Shanghai Futures Exchange, and a variety of public and private corporations and organizations. He has received the PW Pipe Outstanding MBA Teaching Award, the Scharpe Research Excellence Award, the CEIBS Teaching Excellence Award and the award for the Global Contest for the Best China-Focused Case, among many other accolades for teaching, research grants and has been lauded for excellent performance during his academic career.
Ph.D. in Decision Sciences, MIT
MS in Operations Research, MIT
BS in Applied Mathematics, Tsinghua University
Digital Strategy
Digital Transformation and Innovation
Data Science
Financial Econometrics
Financial Engineering
Digital Strategy
Digital Transformation and Innovation
Big Data
Decision Analysis
FinTech
PW Pipe Outstanding MBA Teaching Award and the Scharpe Research Excellence Award