Faculty & Research
---
Knowledge creation on China, from proven China experts.

Faculty & Research
---
Knowledge creation on China, from proven China experts.
Thursday, August 23, 2018
CSR Can Boost Employee Engagement, But…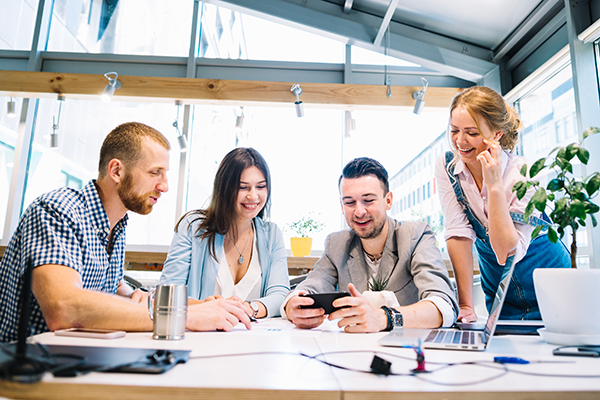 The battle to beat Monday morning blues is not a new one; but there has recently been an effort to find a new way to win it. Workplaces that long for employees who jump out of bed bustling with energy, ready to tackle the week ahead can now add corporate social responsibility (CSR) initiatives to their toolkit. They can focus on environmental sustainability or community-based corporate volunteerism programmes to provide an additional source of engagement beyond the traditional job routine.
Research shows that employees' work engagement is buoyed by how they view their employer's CSR efforts. However, organisations should be aware that there may not be a "one size fits all" approach when it comes to CSR and work engagement, according to a research paper co-authored by CEIBS Professor of Organisational Behaviour & Human Resource Management and Philips Chair in Management Tae-Yeol Kim.
The study centred on measuring employee individualism and employee CSR motivation, otherwise known as CSR-specific relative autonomy (CSR-RA), which reflects employees' motivation in complying with, advocating for, and participating in their company's CSR activities. For example, CSR-RA would be regarded as high for individuals with intrinsic motivation, such as an environmentalist working toward slowing climate change through involvement in his/her employer's zero-carbon emissions programme. This is in contrast to CSR-RA that would be low in individuals with external regulation who may perhaps be involved in an employee "volunteerism" programme, because participation therein shows up as a performance review criterion.
The study proposed that the relationship between employees' CSR perceptions and their work engagement would be stronger among employees who have higher CSR-RA; and that this amplification effect would be stronger among employees who exhibit more individualism. These predictions were mostly supported among a sample of 673 working adults from five different regions (Canada, mainland China, France, Hong Kong, and Singapore), which were selected because prior research had indicated that these locations vary widely on both individualism and CSR practices, providing variance and thus statistical power to detect meaningful effects. The study controlled for the following variables: first-party justice perceptions (i.e. "how does my employer treat me"), moral identity, employee demographics, and employer/nation (i.e. profit versus non-profit and national culture in relation to individuality) characteristics.
The paper provides practical takeaways such as:
1) Organisations should make efforts to communicate and publicise CSR programmes among employees to strengthen work engagement. It should be noted that if CSR awareness is low, so too would be CSR-RA, in that employees are unlikely to take the initiative to engage in CSR if they have no awareness of what opportunities even exist for participation;
2) Organisations and managers should consider employees' cultural values when introducing CSR initiatives to internal employees. For employees with higher individualism (i.e., those who value autonomy), managers can emphasise self-discretion in employees' participation and involvement in CSR initiatives. Here, a bottom-up approach to CSR might be most effective; 3) For those lower in individualism, who may prefer more external forms of regulation, managers might emphasise explicit expectations surrounding employees' compliance with and participation in CSR activities. Here, a top-down approach in their CSR management might be more effective in strengthening the CSR perceptions-work engagement link.
To summarise, when implementing CSR initiatives, management should not only consider approaches to enhance employees' awareness of CSR activities, but also consider the cultural diversity of the workforce in developing strategy around the CSR context. Such efforts are likely to result in an engaged workforce through enhanced CSR perceptions and the culturally-bound management of CSR initiatives.
The research results appear in the paper titled "Corporate Social Responsibility and Employee Engagement: The Moderating Role of CSR Specific Relative Autonomy and Individualism", which was published by the Wiley Journal of Organizational Behavior. Professor Kim's co-authors are Deborah E. Rupp of Purdue University, Ruodan Shao of the University of Manitoba, Daniel P. Skarlicki of the University of British Columbia, Elizabeth Layne Paddock of ETH Zurich and Thierry Nadisic of Emlyon Business School.
Read the paper here.