Faculty & Research
---
Knowledge creation on China, from proven China experts.

Faculty & Research
---
Knowledge creation on China, from proven China experts.
Wednesday, January 20, 2021
Business Founders' Work Design and New Venture Development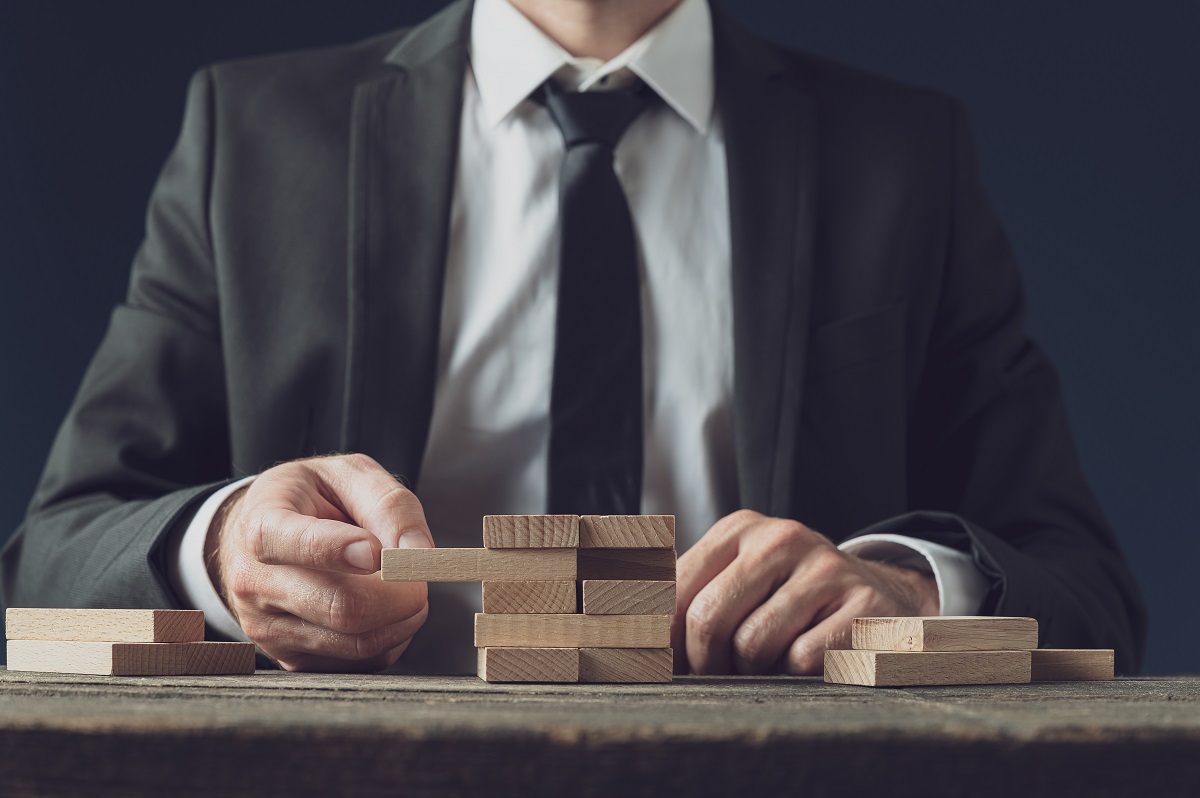 By Ryan Shuwei Hsu, Aichia Chuang and Andrew An-Chih Wang
Recent research suggests that when business founders' day-to-day experiences lead them to conclude that their work is settled, they are more likely to "fall in love" with their creations and maintain the design of their work regardless of potential need for change.
The findings were part of a study we conducted aimed at explaining the interplay between business founders' work design and new venture development and which has revealed that founders' work design differs in terms of unsettled and settled work.
In unsettled work, founders redesign their work to serve needed changes in their new ventures and typically operate according to a "new venture first, work design second" principle. In other words, in unsettled work, business founders are fundamentally experimenting with ways to make their business survive and thrive.
By contrast, in settled work, business founders often develop and express their commitment to their self-created work design. To this end, our research found that enacting self-created work itself provides business founders with rewarding "small wins," which often become routinized, as they make founders believe that they are doing the right thing. Reproducing the rewarding experience by enacting the designed work thus becomes its own end.
Our research further pointed to three types of work experiences – meaningful, realistic and socially acceptable work – which increased business founders' commitment to their work and which, in turn, led to the validation of a particular work design and the emergence of settled work.
Although the "new venture first, work design second" principle in unsettled work suggests that work design should come after new venture development, we found that business founders who experienced strong commitment to their work were very likely to be satisfied with their jobs, tasks, and work roles but, unfortunately, left little room for their businesses to make changes.
In contrast, work design that remained unsettled did not generate a sufficient level of commitment to work, and business founders still sought to find a balance amongst their personal values, new ventures' resources and/or social meaning. When they attempted to redesign their work, the enactment of their ever-evolving jobs, tasks, and roles also allowed them to experiment with different possibilities and bring the necessary flexibility to their new ventures.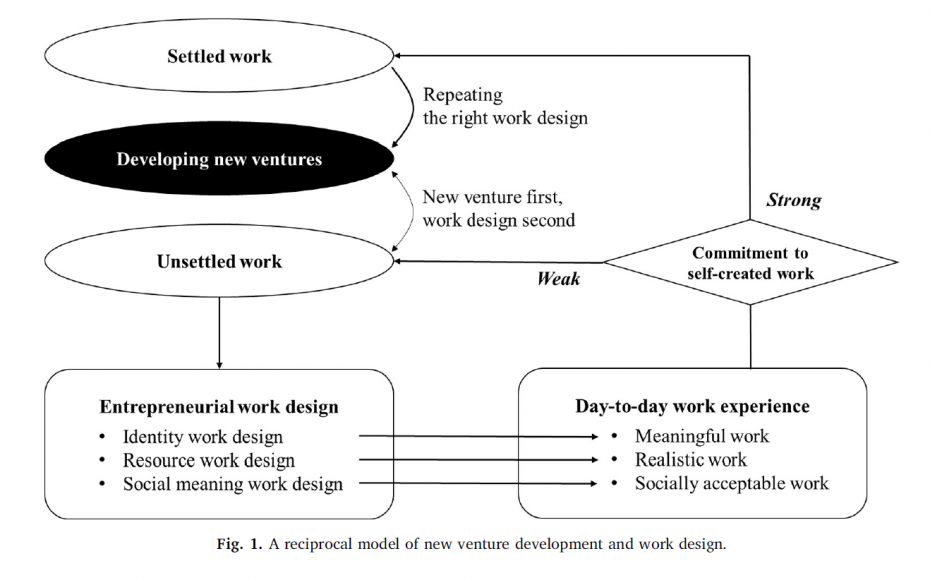 Based on our findings, we propose a theoretical model to explain the reciprocal relationship between new venture development and entrepreneurial work design. As shown in Fig. 1 above, when business founders establish new ventures, their entrepreneurial activities naturally result in unsettled work that needs to be continuously shaped and crafted. Business founders then engage in entrepreneurial work design – they create, adjust, and/or revise jobs, tasks, and work roles to fit their work with their evolving identity, accessible resources and the social meaning of their work as mirrored by their audience. These factors then lead to the day-to-day evaluation of their work in terms of meaningful, realistic and socially acceptable aspects. Based on such evaluation, varying degrees of commitment to work emerges.
Ultimately, work design is an indispensable part of entrepreneurship, and our findings on business founders' work design suggest that business founders could better prepare themselves for entrepreneurship in three ways:
First, business founders, particularly those who envision what constitutes ideal work, should manage their expectations about entrepreneurial work design because it is likely not a one-time activity.
Second, business founders should acknowledge that their work design involves multi-faceted decisions. Entrepreneurial work design practices can be considered a founder's way of incorporating certain elements (identity, available resources, and social meanings) into their day-to-day work routines. Business founders should examine the outcomes of their work design by reflecting on the extent to which their work is meaningful, realistic, and socially acceptable.
Third, business founders should be aware that there are trade-offs between settled work design and enduring entrepreneurship. Whereas entrepreneurs' strong commitment to a certain arrangement of work can provide a sense of stability, it also could result in the loss of needed flexibility when their new ventures are taking shape. In contrast, it may be possible to leverage the lack of commitment to a specific arrangement of work design because it gives their new ventures more room to evolve. We thus recommend that founders frequently reflect on their work status and be aware of its potential impacts on their ventures.
This article refers to a paper entitled "Business founders' work design and new venture development," which originally appeared in the Journal of Business Venturing.
Andrew An-Chih Wang is an Assistant Professor of Management at CEIBS. For more on his teaching and research interests, please visit his faculty profile here. Ryan Shuwei Hsu is an Assistant Professor at National Taiwan Normal University. Aichia Chuang is a Professor of Organisational Behaviour and Human Resources University of North Carolina.