Faculty & Research
---
Knowledge creation on China, from proven China experts.

Faculty & Research
---
Knowledge creation on China, from proven China experts.
Tuesday, October 11, 2022
Discount delight: Can couponing help drive adoption of your branded app?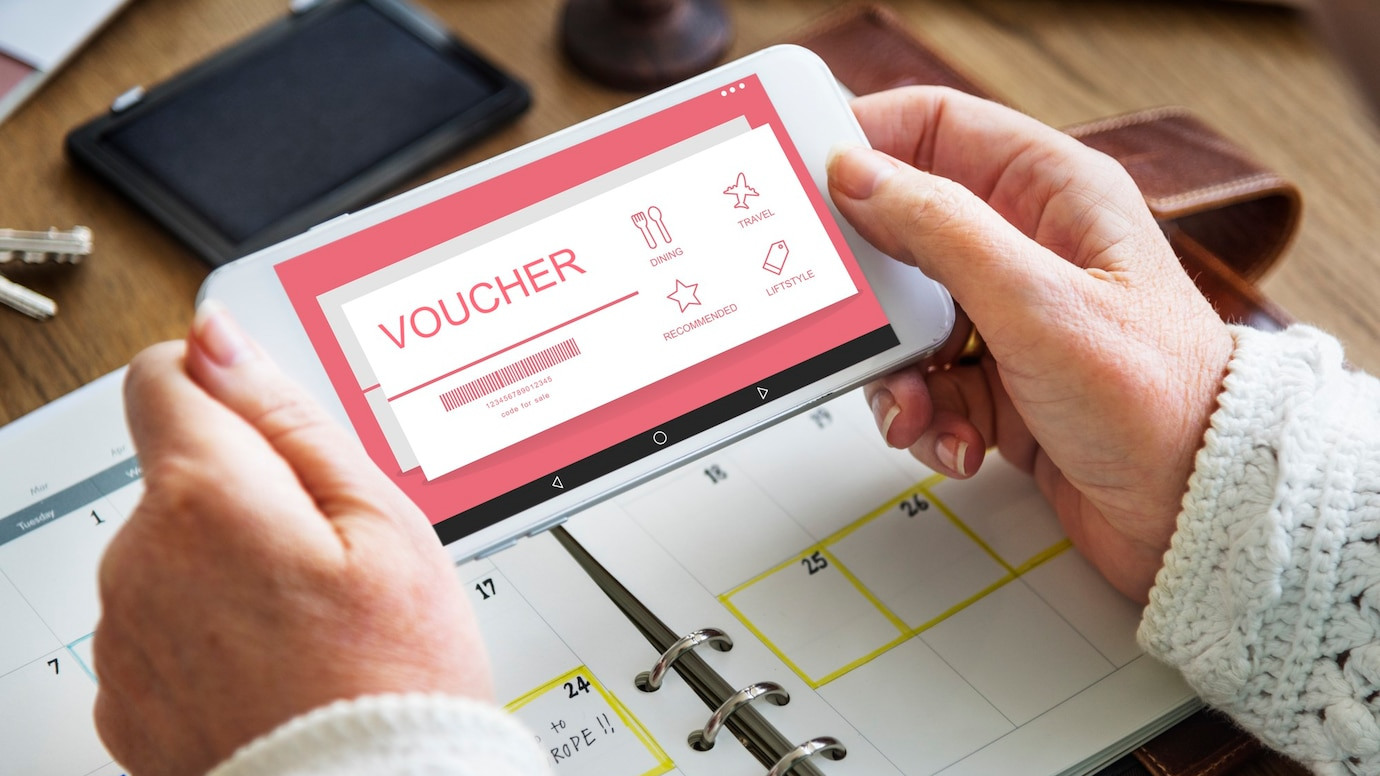 By Wang Qi, Ning Fu and Xia Wang
Branded applications – apps featuring the brand logo or icon of companies – are amongst the fastest growing categories of mobile apps today. They feature prominently amongst the roughly 258.2 billion cumulative app downloads from the iOS App Store and Google Play predicted to be reached by the end of 2022. Companies try all manner of marketing tactics to get consumers to adopt and retain their branded app, with digital couponing being a firm favourite. But how effective are the similar yet distinct approaches of 'in-app couponing' and 'in-app group-buying couponing' (henceforth, group-couponing) in terms of getting consumers to download and utilise branded apps?
Our research shows that in-app couponing (one-time offers of discounts, rebates and special offers advertised and secured directly through an app) and group-couponing (where similar benefits are offered through the app, but only if enough people pay for the deal as a group) have markedly different effects on branded app adoption rates. Research we have conducted has found that, in short, the frequent use of in-app couponing lowers the adoption rate, while group-couponing boosts it. So, despite being quite similar marketing approaches, they produce directly contrasting effects.
The reasoning behind this outcome is largely psychological. Aware not only of the tangible benefits of an app (i.e. the financial incentives attached to the coupons), users are also aware of the 'costs.' Frequent use of in-app couponing leads to higher levels of consumer concerns about information overload and the general 'annoyance factor' of being bombarded with offers. These worries are eased with group-couponing, as the social interaction required to reach the required group size serves to educate users about an app, its coupons, and the frequency/insistence level with which it offers coupons.
As part of our research, to see if the often-vital element of 'crowd-sourced wisdom' had any moderating effect on these outcomes, we ran additional tests. We found that when an app had a large existing userbase, this improved the adoption rate impact of in-app couponing, but, counter-intuitively, lowered it in the case of group-couponing. Having a larger number of existing adopters means new users can more easily learn about the benefits of the app from others, helping them overcome their worries about information annoyance/overload. While this same principle holds true for group-couponing, a large userbase can weaken its positive impact, probably because the existing userbase has the same effect of educating new users as the social interaction stimulated by the design of group-couponing in the first place, limiting its effectiveness overall.
We also assessed the impact of how physically crowded a store was when issuing app-based coupons, to see what social dynamics were at play beyond the confines of the app itself. The more crowded a physical store, the stronger the effects on branded app adoption were – negative for in-app couponing, positive for group-couponing. Our findings demonstrated that as a physical store becomes more crowded, it becomes difficult for consumers to observe and learn about the availability of in-app coupons. This also has the potential to make them feel uncomfortable and annoyed, making them lose interest in the process altogether. These conditions heighten the negative adoption rate impact of in-app couponing. At the same time, they also push the positive impact of group-couponing. This is because customers are motivated to download an app even more quickly, as they fear missing out on the best deals before the 'maximum limit' of the group is reached.
These findings make our study essential learning for marketers looking to optimise their branded app adoption strategy. In terms of practical implications, marketers should utilise group-couponing more frequently than in-app couponing to drive users towards downloading the app. This is particularly relevant to in-store couponing activities, if large crowds are expected.
Additionally, brands should be attuned to the comparative size of their existing app userbase when thinking about expansion. Larger, more established branded app communities can serve as a springboard for more effective in-app couponing promotions, while potentially impeding further group-couponing activities. Overall, this suggests that a targeted approach will be most effective, where both types of couponing are not offered in a constant, static manner, but dynamically, taking into account the stage and maturity of the app and its userbase.
More broadly, marketers need to understand that app-based couponing comes with a cost beyond the financial discounts being offered. Both couponing approaches may provide invaluable consumer behaviour data, but they also have the potential to cause information overload and annoyance if overused, hurting app adoption rates and overall customer satisfaction.
This article refers to a study entitled, "In-App Couponing or Group-Couponing: The Impact of Mobile Marketing Strategies on Branded App Adoption." Qi Wang is a Professor of Marketing at CEIBS. For more on her teaching and research interests, please visit her faculty profile here. Ning Fu is an Assistant Professor of Marketing at the School of Management, State University of New York at Binghamton. Xia Wang is an Associate Professor in the Department of Marketing at Renmin University.