Faculty & Research
---
Knowledge creation on China, from proven China experts.

Faculty & Research
---
Knowledge creation on China, from proven China experts.
Friday, May 27, 2022
Developing grit in difficult times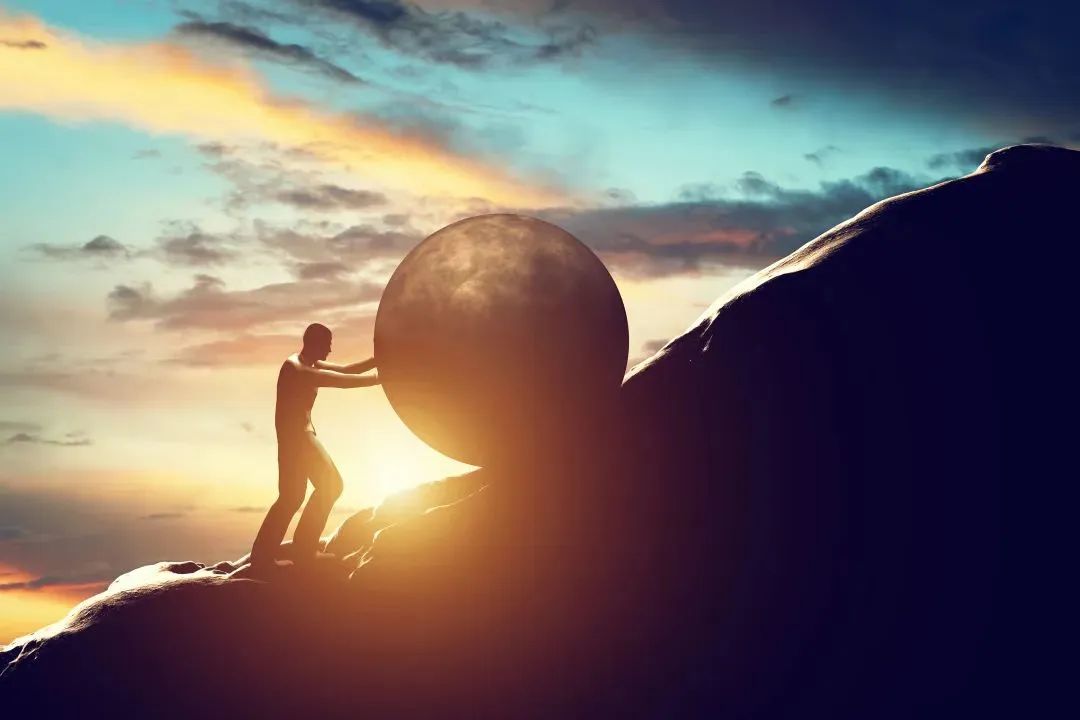 By Andrew An-Chih Wang
The resurgence of COVID-19 in China has presented challenges to our mental health under lockdown and made grit more important than ever to help us get through difficult times. Moreover, individuals who are mentally or physically weak but who possess true grit are often more likely to succeed under such circumstances.
One must possess both remarkable passion and perseverance to develop grit. Acquiring these characteristics involves three stages: interest cultivation, regular practice and goal setting. At the same time, one must always have hope in mind to become a strong person.
Before reading the article, let's take a simple test!
The first five questions above are intended to test your perseverance and persistence, while the latter five reflect your passion. If you scored 3.9 on average, it means that you outperform 60% of the population in terms of perseverance and passion. If your average score is more than 4.5, you're ahead of 90% of the population.
Grit = Passion x Perseverance
Studies have shown that amongst a variety of factors, two are especially critical in the shaping grit: passion and perseverance.
Psychologically speaking, grit = passion x perseverance (the multiplication sign indicates that both are indispensable for a person to have true grit). Passion refers to long-term commitment, and perseverance means unrelenting persistence.
How can we develop grit?
The cultivation of grit can be divided into three different stages: The early stage, mid-term stage, and late stage.
Early Stage
The most important factor in the early stage is interest, which is an unconscious attempt to trigger subsequent behaviours. Interest doesn't mean that one is born having an interest in something, but that they have the opportunity to experience various things.
In the interest development stage, it is important to take chances without being pressured into doing so.
For leaders or parents, it is important to encourage their subordinates or kids to discover interests they can pursue further. They can start by exposing them to various experiences and observing for things which they may take a long-term interest in. Not every opportunity will end up paying off, but finding a point of interest in something can lead toward future practice.
Mid-term Stage
The focus in this stage is on practicing, which means setting reasonable targets for deliberate practice. It could be said that all those who have excelled in their professional fields have committed themselves to great effort at this stage.
Deliberate practicing means practicing with a purpose. Take running as an example: Some prefer to run with headphones on and listen to music, while others prefer to think while running. Regardless of what they choose to do, they need to record their distance, speed and heart rate in order to make progress during their next run.
Practicing with purpose is about knowing exactly what you need to do to get a little better. Only in such a manner can you set clear targets and proceed from conscious incompetence to unconscious competence.
When you're trying to do something, set a goal for yourself which will need some effort to reach. Through constant practice, you can fulfill this goal with unconscious competence, and then move on to setting a new goal. These goals allow you to be more aware of yourself (as opposed to serving as yardsticks to judge yourself), so that you will know when to proceed to the next goal.
At the practicing stage, practicing on purpose is more important than just spending long hours practicing. There is a saying that 10 years or 10 thousand hours of practice will make someone an expert in his/her field. However, this can only be achieved through deliberate practice, and one can only refine his/her skills by combining constant and purposeful practice with a goal. From taking interest in something to getting hands-on practice, it is necessary to have purpose and identify meaning at each step.
Late Stage
At the late stage, a purpose is needed apart from interest and practice. This means that you must find the need to act for others, rather than just for yourself. In other words, you need to give it altruistic meaning.
For example, suppose you see someone laying bricks by the roadside, and ask him what he is doing. If he says that he is just laying bricks, this means that he merely treats it as a job. If he replies that he is building a church, it means that he sees it as a profession. If he replies he is building a shrine for God, then he is consecrating his life for it.
It is only when things are endowed with a sense of purpose/meaning that they can go on for a long time.
Stay Hopeful!
Failures can occur when developing grit, however, and it is times like this when Failures can occur when developing grit, however, and it is times like this when hope is needed. Even if you fail seven times, for example, you must have the courage and willpower to get up on your feet for the eighth time. German philosopher Friedrich Nietzsche has indicated the power of hope in his famous saying, "What does not kill me makes me stronger."
Psychology suggests that we need to focus on temporary or specific reasons for failures instead of permanent or universal reasons behind setbacks. Such thinking will allow us to develop a growth-oriented mindset instead of a fixed one.
Therefore, to cultivate interest, keep practicing and identify purposes step-by-step, and stay hopeful. In this way, you would surely become a person of true grit.
Even the weak can have power
What does grit mean for teamwork? And, who sets the pace for the team?
Take trekking in the Gobi Desert as an example: Suppose you are well-prepared and set off with great confidence, but then one of your teammates twists his ankle less than 500 metres into the walk. This person would become the one who sets the pace for the team. It is not hard to see that the pace of a team is often determined by a disadvantaged, but a lucky team can also be rewarded with a gritty underdog.
Many Chinese people believe that only the strong deserve to be called successful. But what would you do if chance or luck made you the underdog on your team – the one who was less prepared or the one who was less fortunate?
If the one who sprained his ankle is weak-minded and tells his teammates that he wants to quit or that he can't get his feet moving again, then the team is bound to fail. However, if the person tells himself that even with a twisted ankle, he can't get down and must keep going, then the team stands a chance of achieving success.
Being weak doesn't mean being denied the chance to succeed.
By demonstrating true grit, a weaker member can set the pace for their team and lead the team to victory. This is no less a success than if they were leaders themselves.
To become such a person, one has to seize the momentary opportunity to develop himself with consistent hard work and passion. Finally, it is advisable to build long-term habits; with deliberate practice, you will discover a silver lining when you get things under control.
Andrew An-Chih Wang is an Associate Professor of Management at CEIBS. For more on his teaching and research interests, please visit his faculty profile here.