Faculty & Research
---
Knowledge creation on China, from proven China experts.

Faculty & Research
---
Knowledge creation on China, from proven China experts.
Thursday, April 07, 2022
World Health Day 2022: Our planet, our health
Each year since 1950, people around the world have marked April 7 as World Health Day. The occasion seeks to raise awareness for issues related to our mental and physical well-being, as well as the health of the environment and the world we live in.
Under the theme of 'Our planet, our health,' World Health Day 2022 aims to "focus global attention on urgent actions needed to keep humans and the planet healthy and foster a movement to create societies focused on well-being."
As governments, organisations and individuals everywhere continue to grapple with the effects of the global pandemic, pollution and increasing rates of diseases such as cancer, asthma and heart disease, what will it take to make the world a healthier place? How can we ensure that people everywhere have access to needed healthcare services? And, what role can businesses (and business schools) play?
From aging populations and water quality to dealing with employee stress and the impact of technology, CEIBS faculty share their thoughts on how individuals and organisations can work together for a #HealthierTomorrow.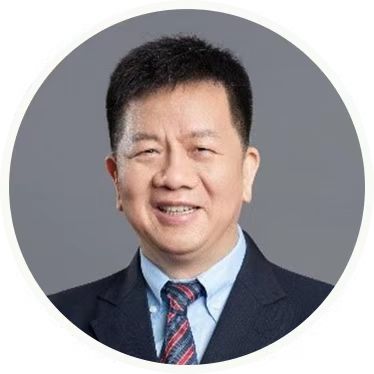 Zhou Dongsheng
Professor of Marketing and Director of CEIBS Healthcare Sector Research Centre
What do you think is the biggest challenge facing the healthcare sector in China?
I think the biggest one, not only for healthcare but also for society in general, is China's aging population. This is a serious challenge because China's population differs from other countries in three ways:
First, is the huge size of China's aging population. China now has more than 260 million people aged 60 years old or older and it is forecasted that by 2040 we will have more than 400 million people, which is about the size of Europe.
Second, every country is aging, but China is entering an aging society much faster than other countries. We all know, for example, that Japan is an aging country. But, it took Japan 24 years to go from becoming an aging society to reaching a deep aging society (one where 14% of the population is 65 years or older). By comparison, China took only 22 years.
Third, Chinese people are getting old before they get rich. China is entering a deep aging society at a time when its per capita GDP is only about $12,000 (USD). By contrast, Japan, the US and others reached that point when their GDP was about $40,000 (USD) per capita.
Ultimately, as China's society ages, many people will have chronic diseases. The rate of diseases such as cancer will be much higher and there will be more people with disabilities, which will increase the burden on our insufficient medical resources and insurance funds. We will have to find a way to deal with this.
What is one thing that needs to be done to overcome these challenges?
First-and-foremost, we need to move from a disease-focused mind-set to a health-focused mind-set. Most hospitals are designed to treat diseases – meaning, if you go to the hospital, it is the job of the doctors to cure your disease. If you focus on health, however, then it is a long-term process. It is about a state of complete physical, mental and social well-being, and not just about the absence of disease. These are everyday things that you need to be aware of. Moreover, this is not just a job for doctors, it is a job for individuals. As an individual, you're responsible for your own health. Luckily, I think many young people are already taking this mind-set.
What is one area where China can play a leading role in the future of healthcare?
In general, I think it is still too early for China to play a leading role in healthcare. Serious reform in the health sector started only five years ago when China joined the International Council for Harmonisation of Technical Requirements for Pharmaceuticals for Human Use (ICH). Only since then have we really been able to talk about Chinese firms being on the same playing field. That said, China has a huge population and rich clinical data. If you can link that data with technology, for example, you can use machine learning and deep learning to develop better algorithms to help doctors diagnose and treat some diseases or even invent new treatments.
What can business schools do to help advance the healthcare industry in China?
I think, first, we can provide case studies. We need to research companies carefully and identify some key success factors, then come up with a framework that we can teach others using our Real Situation Learning Method™ (RSLM™) and help them increase their chances of success.
For example, the strategy Chinese firms are using now is different from 20 years ago. Twenty years ago, when Chinese firms entered the healthcare sector, they took over low-end markets or developing countries first, and then went to mid- or high-end markets or developed countries. Today, when entrepreneurs start a healthcare company, they look to high-end development markets first. Why? Because over the past 20 years, these firms have gained a lot of experience in both low- and high-end markets. And, some of the senior managers from those companies have since quit and started up their own companies. These entrepreneurs have already accumulated knowledge and the network from both markets.
At the same time, distributors in places like Europe, for example, may already know these entrepreneurs because they had previously partnered with their former employers. They also have confidence that these entrepreneurs (and their new firms) can produce good products and services. Where, in the past, young Chinese firms would take their products to Africa or Latin America first, now they are able to move straight into the European or North American markets.
Michelle Zheng
Assistant Professor of Organisational Behaviour, CEIBS
What do you think is the biggest challenge facing organisations today when it comes to the health and well-being of their employees?
Recently, Apple TV+ released a sci-fi psychological thriller series called Severance. It follows a character named Mark who, following the loss of his wife, agrees to let his employer perform a "severance" – a medical surgery that permanently separates his non-work/personal memories from his work memories. Employees who go through this surgery remember nothing of their personal lives while at work. As a result, Mark acts more professionally and productively at his job. This plot may sound creepy and thrilling, but, in reality, employees and organisations often treat professional life a lot like Mark's. We tend to believe that it is taboo to reveal one's suffering from stressful events (that it is a sign of weakness and unprofessionalism). We should all behave professionally at work. However, stats have shown that one out of two employees will experience at least one traumatic event in their lifetime. A third of the working population suffers from poor psychological health. Because of this hidden suffering, employees experience emotional exhaustion, burnout, anxiety, and disengagement at work. This eventually takes a toll on organisations in the form of increased absenteeism, turnover rates, accident rates, and drops in productivity. With the world experiencing turbulence such as wars, pandemics, and financial crises, more employees are likely to suffer stressful events in their professional and personal life. Thus, the biggest challenge facing organizations today is, how can we deal with employees' traumatic experiences?
What is one thing organisations can do to promote health and well-being amongst employees?
A traumatic event refers to an extreme form of stressful life event. It generates stress and anxiety that leads to pronounced central and physiological hyperarousal. Employees who work in inherently traumatic occupations (such as the military, policing, emergency services and rescue work) experience traumatic events due to the nature of their work. Nurses, doctors, psychotherapists, and social workers can also experience secondary trauma at work. Employees in ordinary work can also experience traumatic events such as career disruption due to injury, the sudden death of close others or abusive supervision.
Treating employees' traumatic experiences as taboo is definitely not the solution. Organisations should not assume that employees will handle it well by themselves and come to work feeling 100%. If organisations handle it well, they can even facilitate employees' post-traumatic growth. Indeed, growth is a common experience for employees after they experience traumatic events. Between 30% and 70% of individuals bounce back to become more successful after traumatic events, and 40% to 75% of employees recover from traumatic events and thrive at work.
Following a recent paper by Sally Maitlis, a professor at Saïd Business School at Oxford University, I suggest two things organisations can do to help:
First, they can provide support to help employees regulate their intensive emotions by building an organisational culture that acknowledges and accepts that everyone can be vulnerable and talk about their stressful events; establishing a standard process through which employees can access professional support when needed; and encouraging managers and employees who make time to listen to distressed employees.
Second, organisations can facilitate post-traumatic growth by providing attentive companionship to help employees make sense of their experience, self, and the future. This companionship can involve creating formal roles such as mentors, career counsellors, or company therapists who can provide attentive companionship; showing empathy and support when employees share their emerging sense-making about what happened to them; and identifying employees' new understandings and realisations as positive changes.
What about individuals? What can they do for themselves in order to ensure they maintain good mental and physical health?
First, individuals who are suffering from stressful events should allow a grief period to express and talk about their experience with trusted colleagues and friends. In a longitudinal study of 700 Americans as they aged from one to forty years old, researchers found that although most had experienced traumatic events as children or adolescents, they managed to bounce back and achieve success in their family lives and careers. Building on this, researchers identified three factors that can help individuals thrive after experiencing traumatic events: optimism, reminding oneself about one's signature strengths, and building social support and a social network. Specifically, optimism is a protective factor that helps individuals make sense of traumatic events and take back control of their life. Reminding oneself that they have strengths will trigger positive emotions and meaning seeking mechanisms, which helps them move on from stressful events. And, building strong social support and a social network can sustain their development throughout this process.
Eric Bouteiller
Adjunct Professor of Management, CEIBS
What do you think poses the biggest threat to our health today?
The biggest issue is the quality of healthcare in general. China has made enormous progress in the delivery of healthcare and this is something that we should be very proud of, but there is still a lot to do in order to improve the level of healthcare delivered to everyone in the country.
Another area where we can improve in terms of health is the quality of water. Of course, when people get sick, we need cures, but the real issue before this is to improve the quality of water. China has done a lot of things in order improve air quality – now it is time to turn our attention to water quality.
What do you think is currently the most important under-reported story in the healthcare industry?
One area which isn't given enough attention is the digitalisation of healthcare. Digitalisation is one way to improve the quality of health, especially the service aspect, and it can greatly aid the advancement of the delivery of care.
Knowledge within the general public and medical community about rare diseases is also low, because only very few people have these conditions. These are mainly genetic diseases, of which there are more than 7,000. Without treatment, these cases are terrible, but they should also be seen as an opportunity to further drive innovation in healthcare, especially in areas such as pharmaceuticals.
In what way is technology having the biggest impact on the healthcare industry?
Technology is important to healthcare because it is an activity which is very regulated (it has to be in order to protect patients). Digitalising the healthcare industry can help in this kind of regulated environment, as it can improve the connectivity and fluidity of data.
With technology there is also something called a 'leap frog effect.' For example, thirty years ago there was not enough telephone line infrastructure in China. However, when everybody moved to mobile, it led to a huge leap frog effect where China jumped from underdevelopment to the forefront. We're seeing the same thing in healthcare today. For example, in tele-medicine, digitalisation will help China move from a limited supply of low-quality services to a higher standard, which, if well managed, could even overtake Europe and the US one day.
What opportunities exist for foreign healthcare companies in China?
There are a lot of opportunities in China in healthcare. If China continues to be successful, it will create an opportunity for international companies to source innovation here. On one hand, China needs more sophisticated solutions for oncology, rare diseases and so on, and there is a lot of innovation that can come from outside, so it should continue to open its door to sciences, data, investment, etc. At the same time, the relationship is becoming a more balanced, because now China also has a lot to offer that could be useful for international companies. It could become a kind of two way street.