Faculty & Research
---
Knowledge creation on China, from proven China experts.

Faculty & Research
---
Knowledge creation on China, from proven China experts.

Faculty & Research
---
Knowledge creation on China, from proven China experts.
Monday, November 08, 2021
A crucial crossroads in east-west relations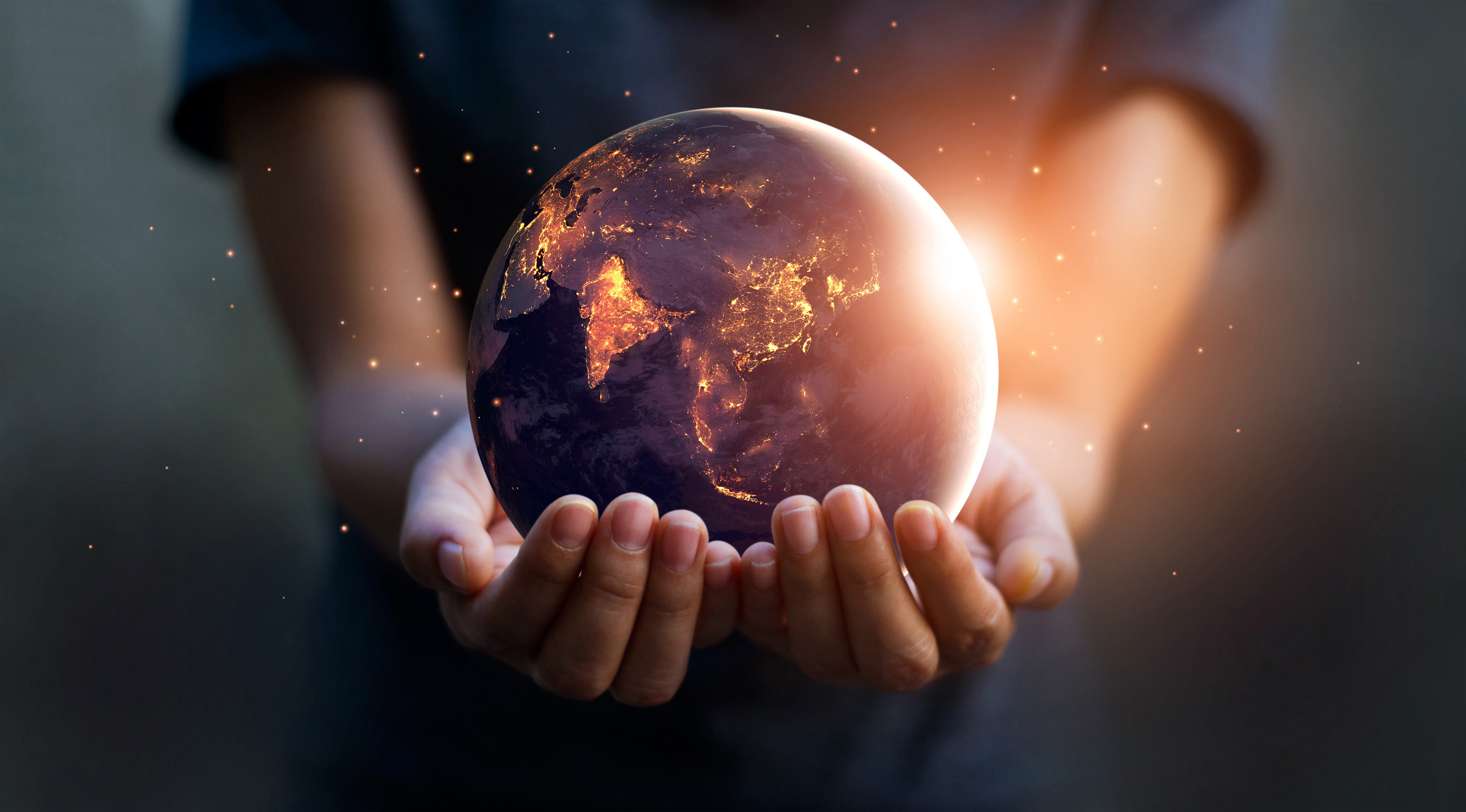 By Ding Yuan
A recent annual survey completed by 585 member companies of the European Union Chamber of Commerce in China showed three-out-of-four businesses turned a profit in 2020. The same survey showed that a mere 9% of respondents are considering shifting any current or planned investment out of China (the lowest percentage on record). Similar surveys conducted by the US-China Business Council show that 95% of US companies' China operations were profitable in 2020 and more than two thirds of them remain optimistic about their five-year business outlook in China.
At the same time, however, the US is continuing to pursue decoupling from China and the European Parliament has also voted to suspend the ratification of the EU-China Comprehensive Agreement of Investment (CAI) and is now reconsidering its economic ties with China. As a result, companies doing business in China are being pushed into a corner by geopolitical tensions, and rethinking which cross-border ties between their China and global operations have to be cut.
So, why have geopolitical tensions surfaced now? Will China become a hegemonic power, hungry for regional (and then global) dominance, asserting its economic and political control all over the world? Is decoupling from China really necessary? And, if so, are we at a crucial juncture?
The trajectory of China's reform and opening up has never been straight or predictable. Geopolitical shifts have created bumps on the road along the way and more can be expected. History does not offer any answers, but if we look back comprehensively, we may uncover some insights.
The beginning of reform and opening-up
When Deng Xiaoping rose to the top of Chinese Communist Party in 1978, he realised the country's crisis-ridden system was on the brink of collapse, and that only major reform would permit the party to remain in power. "Otherwise, we won't be able to rid our country of poverty and backwardness or to catch up with the advanced counties," he said. "We might even be expelled from the planet."
Yet his political challenge was that, in the first 30 years of Communist rule, China had been governed by a dominating leader who propelled it toward unity and international respect but also toward unsustainable domestic and social goals. If the re-emergence of a national identity had produced national pride, it offered little beyond pushing China forward through ideological means.
This led to a division on how China should progress – between radical, market-oriented and somewhat socially liberal reformers, and relatively conservative senior Party members who sought planned growth and greater attention to political ideology. However, the two groups were united behind the goal set by Deng, which was lifting Chinese people out of poverty, as "backwardness incurs beatings by others." The constant disputes between the two groups were sidestepped by Deng's well-known philosophies – "development is of overriding importance" and "it doesn't matter if a cat is black or white, if it catches mice it's a good cat."
The two groups were also compelled by a sense of urgency, as whilst China had been closed, the world outside had changed dramatically. At the same time, the "Small Asian Tigers" offered economic development models for China, many of which were used, such as production for export, attraction of foreign investment, investment labour, and building infrastructure.
The economic linking between China and the world occurred in a relatively peaceful environment. The two superpowers of the US and Soviet Union were too busy with military competition and confrontation. Latin America, Middle East and Eastern Europe drew more international attention than China. Given the fact that Japan's economic capacity vastly outmatched China's, the US merely considered China as an economic partner. As for Sino-US relations, it was Deng and Reagan who deliberately agreed to an ambiguous approach to the Taiwan issue which served both sides' main purpose: an amicable relationship for China, and a co-operative partner on common anti-Soviet imperatives for the US. The question of whether China was a democracy or not was not a concern for Washington before the Berlin Wall collapsed.
Open global economy of paramount relevance
In 1989, the scholar Francis Fukuyama published an article entitled "The End of History?" about the decline of communism and the triumph of the West. He also wrote a book on a similar theme in 1992, at a time when the West believed free-market liberal democracy had won out and would become the world's "final form of government for mankind."
In China, the private sectors' potential was fully unleashed after Deng's trip to South China in 1992, and a series of state-owned enterprise reforms were carried out. The idea of catching-up more quickly once again had united the radical reformers and conservatives both of whom admitted that without learning from the West, modernisation and eliminating backwardness would not be possible, and therefore no respect on the world stage would be forthcoming (which was considered a humiliation for a great nation like China).
By the end of the 20th century, the Clinton administration believed that, "We have a far greater chance of having a positive influence on China's actions if we welcome China into the world community instead of shutting it out." Although there were still doubts about Clinton's claim that "the choice between economic rights and human rights, between economic security and national security was a false one," the wave of economic globalisation had largely pushed political issues into the background, whereas commitments to an open international economy of global capitalism were a priority. This stage of the US-China relationship lasted into the Bush administration. Both sides found their interests converged enough to lead to a sense of emerging partnership. Such relations may have continued if there were no financial crisis in 2008-2009.
Differences in perspective
In the opening decades of the 21st century, governments in most advanced economies tried to maintain commitments to an open international economy, national autonomy, and the concerns of their constituents. These attempts, however, ran into increasing difficulties, to the point where some governments seemed willing to abandon them. Donald Trump's election, Brexit and populist parties in Europe represented a severe step backwards in liberal democracy in the West. Never-ending conflicts in the Middle East and disorder and instability in Egypt, Ukraine and other places where the US had tried so hard to establish democratic states, showed that even 30 years after the fall of the Berlin Wall the world had not reconsidered liberal democratisation at all.
Nevertheless, many American elites believed China should be thankful to the US for supporting its return to the international system, while others said Clinton was naive to believe China would move in the direction he had hoped. Still others said China had cunningly hid their true intentions and took advantage of US' goodwill.
As a matter of fact, without US support, China could not have been admitted to the WTO in 2001. That said, right from the start, there was no hidden intention on China's part and the country strives to participate in the international economic order and follow international rules.
Since then, however, Chinese reformers have remained firmly under the influence of the CCP, especially after the 2008 financial crisis which undermined global confidence in the western economic system. At the same time, events such as the 2008 Beijing Olympics didn't just boost confidence in China's younger generation in their country's resurgence; they also brought recognition of the country's well-deserved place on the world stage.
The American debate over China's trajectory centres on whether or not China should be, wants to be, or will be forced by history to adopt a political system in which positions of top power are obtained through open, competitive and periodic elections.
Yet, in the eyes of Chinese CCP leaders, what democracy has enabled is "elections, judicial independence and supervision based on checks and balances," which allow constituents to elect and hold to account their leaders. If the leaders fail to execute their promises or responsibilities they have pledged, citizens have their right to elect them down.
If a responsible government and accountability are what citizens ultimately want, however, the CCP can be extremely pragmatic and make every effort to achieve this, using whichever governmental styles or measures work. Xi Jinping's administration, for example, differs from his predecessors in that they look beyond the US model. Moreover, China's domestic economic and political reform is starting to explore different political, economic, social and legal systems to find what is termed as "the best fit for China's situation." Although transparency and accountability have been largely improved in China to meet a general desire for rule of law in Chinese society, there has also been tighter control of civil society.
So, going back to Francis Fukuyama's famous essay, he said the problem with democracy was "that by itself it is not all that satisfying." So the question about 'the end of history' was really a question of "have we now found the perfect system, or is there something better than democracy we have not discovered yet?"
As such, questions of whether Beijing has co-opted Western technologies (ones that Americans assumed would help democratise China) and used them to control its people, or whether the governance reforms under way in China aim to make the country's system fairer, more effective and more sustainable, now largely depends on one's perspective.
Resurfacing geopolitical tensions
The return of geopolitical tensions to the international front is associated with the rise of anti-globalisation sentiment, and the declining attraction of liberal democracy. Only when the stagnation of living standards, growing gap between rich and poor and rising social costs started to appear unsolvable in the West, did challenges from new political leaders, movements and parties arise. China, for one, is seen as a competitor potentially capable of combining its economic, diplomatic, military and technological powers to mount a sustained challenge to the existing Western dominated order.
What can be reassured is that Deng Xiaoping, as the first Chinese leader to address the UN General Assembly in 1974, said that China would never become a tyrant. That promise has been kept to today. Chinese society, with a population of 1.4 billion, is quite stable and events such as the Khmer Rouge holocaust in Cambodia in 1975 would never happen in any Chinese regime. If such a vast regime collapsed or underwent an unstable transition, it would be a historic disaster for humankind.
We have reached a crucial point as to whether the opportunities presented in China are too rosy to resist, or whether China is too dangerous to engage with. Have views on China been shaped by political forces? I believe if we understand China's past and the true purpose of reform and opening up, we can be sure that this economic powerhouse will not lose its engine, and the time of engagement with China should continue.
This op-ed originally appeared in German on NZZ PRO Global (NZZ's digital information platform for geopolitical and geo-economics issues) here.
Ding Yuan is Vice President and Dean and a Professor of Accounting at CEIBS. For more on his teaching and research interests, please visit his faculty profile here.