Faculty & Research
---
Knowledge creation on China, from proven China experts.

Faculty & Research
---
Knowledge creation on China, from proven China experts.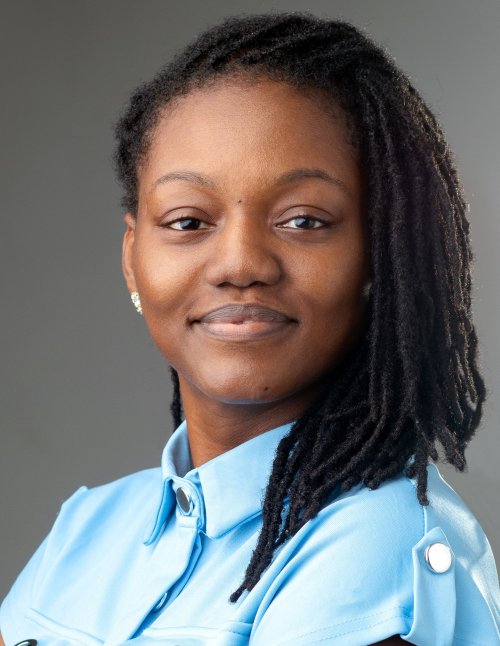 Gyamfi, Nana Yaa A.
Lecturer of Management, CEIBS
Dr. Nana Yaa A. Gyamfi is Lecturer of Management at CEIBS. Prior to becoming a lecturer, she was a Research Associate and Human Resource Liaison at CEIBS. Dr. Gyamfi received Ph.D. degree in Management from IESE in 2022, M.Res. in Management from IESE in 2018 and M.Sc. in Organizational Behavior from London School of Economics and Political Science in 2013, B.Sc. in Administration in Accounting from University of Ghana Business School in 2010.

Dr. Gyamfi's research interests concentrate mostly on cultural identity, identity theory, identity resources, multinational work contexts, and emerging markets. Her teaching area involves several fields related to international management, organizational behavior, and human resource management. One of her papers is published in an FT Top 50 journal: Academy of Management Review. Another manuscript is now accepted for publication in Oxford Research Encyclopaedia of Business and Management. She was a nominee of the FIU/AIB Best Theory Paper Award at the 2021 Academy of International Business Conference and won an Emerald Literati Award for Outstanding Author Contribution in 2020.

Dr. Gyamfi taught the online course "Managing Your Workforce" for the ABSA-CEIBS SME Capacity Building Programme. She is a member of Academy of Management, Academy of International Business and Society for Human Resource Management.
2022 Ph.D. in Management (Organizational Behavior), IESE Business School, Spain
2018 M.Res. in Management, IESE Business School, Spain
2013 M.Sc. in Organizational Behavior, London School of Economics and Political Science, UK
2010 B.Sc. in Administration (Accounting), University of Ghana Business School, Ghana
Cultural Identity
Identity Theory
Identity Resources
Multinational Work Contexts
Emerging Markets
Organizational Behavior
Human Resources Management
International Management