Becoming: Me, Us & More at TEDxCEIBS 2020
Saturday, July 25, 2020
Becoming: Me, Us & More at TEDxCEIBS 2020
July 25, 2020, Shanghai – TEDxCEIBS 2020 was broadcasted live from the Poly Grand Theatre today. Under the banner of 'Becoming: Me, Us, More', eight speakers from different industries shared how this year's theme resonated with them. We heard about how the process of becoming touches on topics such as calmness, enthusiasm, persistence, studying, understanding, science, life and sports. Read on for this year's highlights.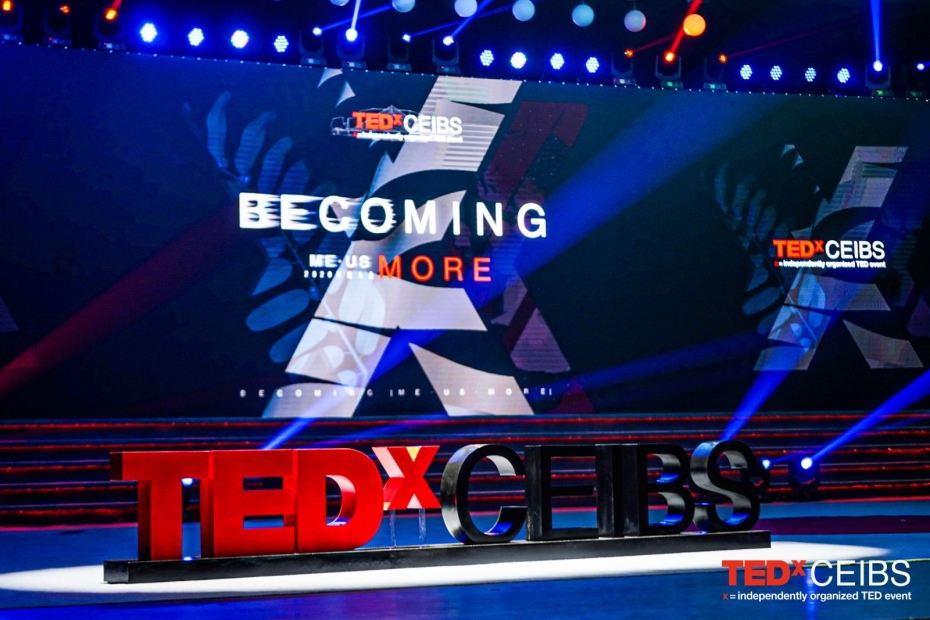 Our first guest speaker was Rong Hai, Chairman of the Board of Directors of Xi'an Starfish Technology Investment Holdings. Decades of ups and downs in the business world made him realise how to live like a king.
"The real king should be a person with a strong heart, rather than one defined by wealth," Rong reflected.
The next guest speaker on stage was Professor of Cello Chen Weiping. As a true lover of the cello for over 30 years, he encouraged everyone to find their own passion, to deepen their understanding of life, and to enjoy the nourishment and freedom of love.
Over the past fifteen years, China's lack of self-sufficiency in terms of raw materials used to make semiconductor displays has become increasingly prominent. As a practitioner of the localisation of China's semiconductor material industry, Kunshan Chimei Material Technology Chairman Huang Yuan described the semiconductor display industry from initial entry to industrial layout, showing us the charm of persistence and the spirit of firmness.
Dr. Liu Xianquan, Professor of Criminal Law at East China University of Political Science and Law, was the fourth guest speaker of the evening. In his 18-minute speech, he emphasised the value of reading and talked about his extensive teaching career. As a Professor of Criminal Law, he has taught his students more than just straightforward law terms, sharing with them his philosophy on life. As the recipient of multiple teaching awards over the past 20 years, Prof. Liu said that working tirelessly and earnestly will lead to learning without limits.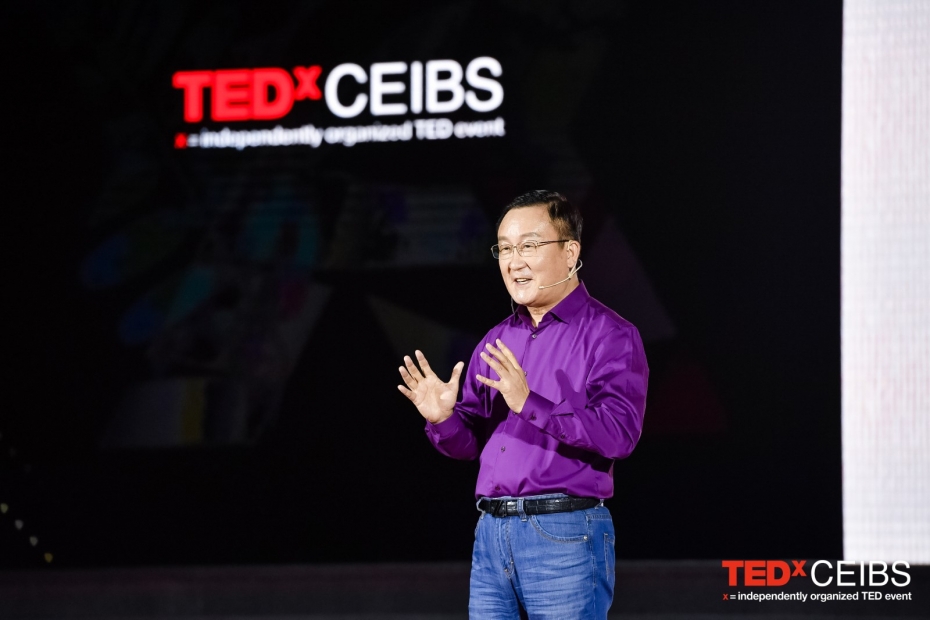 Next to take the stage was William Li, Founder, CEO and Chairman of electric vehicle manufacturer NIO. As an entrepreneur in the spotlight, William gradually learned to diagnose problems from the perspectives of others. In his view, he said, courage and execution are the most important qualities, as they allow you to face yourself in the eyes of others and quickly adjust your behaviour to suit the situation.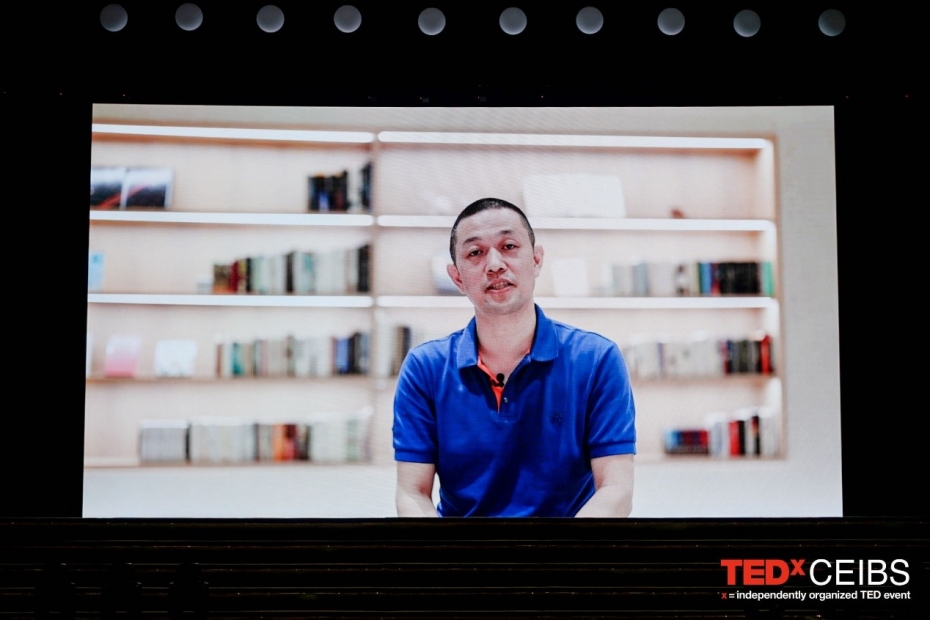 What secrets are hidden in your body? Xu Tian, Vice President of West Lake University and former Professor of Genetics at Yale University, revealed the "heavenly harmony" of the human body to the audience. Prof. Xu shared how the power of education and innovation are important factors for the continued inheritance of science for future generations. He went on to share his perspective on how interesting biological phenomena are actually simple scientific principles. Prof. Xu's dream is to practice these scientific principles in order to help the people we love.
Undoubtedly, the most significant event in 2020 is the global coronavirus outbreak. Professor Li Shengqing, Director of the Department of Respiratory Medicine at Fudan University's affiliated Huashan Hospital, described her experience of taking the initiative to lead a medical team of 210 doctors from Huashan Hospital in Wuhan to fight the virus.
"Difficulties are to be overcome. We will complete the task for sure," Prof. Li said.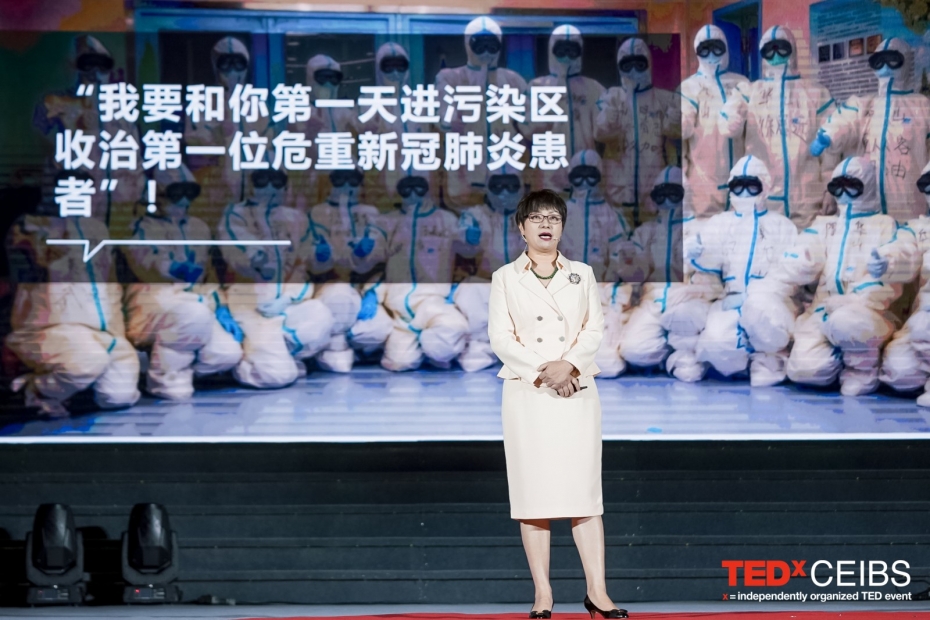 The final guest speaker was famous boxing champion Zou Shiming. Winner of three Olympic medals (bronze in 2004 and gold in 2008 and 2012), Shiming is considered to be China's most successful boxer of all time. He took to the stage to share how he integrated a boxing philosophy into his life.
"Only by knowing how to advance and when to retreat can you live more freely and magnanimously," Zou said.
TEDxCEIB2020 was planned and organised by members of the CEIBS MBA Class of 2021. For the first time ever, the event was broadcasted live to over seven million viewers online. In what was a fantastic gathering of industry leaders and innovative minds, TEDxCEIBS will continue to bring together the most impactful ideas in the fields of business, technology, culture, art, education and social services and inspire people with the power to move forward.
Take a look behind the scenes at the highlights from TEDxCEIBS 2020!