Monday, December 09, 2019
Japan 5.0
- MBA 2021 Joseph Cheng on Entrepreneurship and Innovation in Japan
December 9, 2019. Tokyo, Japan – Forty CEIBS MBA 2021 students, together with CEIBS Assistant Professor of Finance Dr. Travers Child, travelled to the Tokyo this week for a International Real Situation Learning MethodTM (RSLM) module on entrepreneurship and innovation in Japan. The group was hosted by GLOBIS, Japan's largest business school. The five-day itinerary included a lecture series and several exclusive company visits. As Prof. Tadahiro Wakasugi said, "The best way to understand Japan's unique business culture is to experience it first-hand" and, with this in mind, the group embarked on its tour of Tokyo.
Day one kicked-off with a lecture to help the students understand the phenomenon of Abenomics, a set of economic policies designed and implemented in 2012 by Japan's longest-standing Prime Minister Abe Shinzō. During the session, the group was challenged to think about ways in which Japan's advanced economy and economic policies could be used as a potential blueprint for other advanced economies such as the US, Europe and China. In the afternoon, students learnt about the importance of Shinto and other religious elements in Japanese culture and business and followed up with a visit to the Meiji Shrine accompanied on the exclusive tour by a Shinto priest. The Meiji Shrine was first built in 1920 and included a man-made forest that covers an area of 70 hectares in central Tokyo. The day ended with an enjoyable networking dinner involving CEIBS and GLOBIS students and faculty. The event further demonstrated the strength of CEIBS' international partner school network, and how enthusiastic partner alumni are about connecting with CEIBS MBA students.
Day two included an enlightening lecture on AKB48, an all-female Japanese pop culture sensation in the midst of international expansion, followed by an exclusive company visit to Polygon Pictures. Students heard about and debated the merits of allowing user-generated content to drive business direction and in the case of AKB48, how the management designed systems to encourage Japanese consumers to participate in the programme. Following the lecture, the group visited Polygon Pictures, a leading 3D animation and CGI studio in Japan and Asia. There, Polygon Studio's CEO Mr. John Shiota discussed the journey of the company from its Japanese anime heritage to its current success working on Pixar, Disney, and Netflix big-budget and global projects.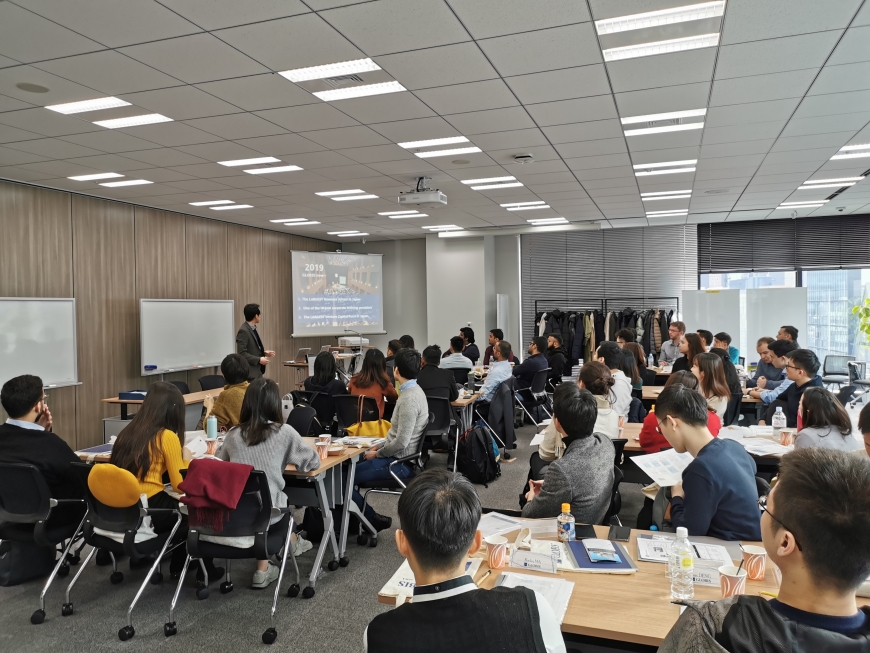 Day three included a lecture by GLOBIS Dean Tomoya Nakamura on Japanese management techniques and why Japan has some of the longest-lasting businesses in the world. The discussion focused on insights students could potentially use in their careers – for example, the concept of Sanpon Yoshi, the Japanese business principle of success through responsibility. In Japanese, Sanpon Yoshi means "three-way satisfaction", meaning any business transaction should provide benefit to all stakeholders (i.e. good for the seller or Urite Yoshi, good for the buyer or Kaite Yoshi and importantly, and good for society or Seken Yoshi).
 Day four included two exclusive and inspiring company visits. The first visit was to Ishizaka, an advanced recycling plant located just outside Tokyo. Ishizaka's story is one of survival and transformation from polluting incinerator to holistic and environmentally friendly recycling plant deeply rooted in its local community. Ishizaka's management led the company transformation with a great passion for motienie (the concept of zero waste). This was a model of social responsibility in the Japanese context. The second company visit was to Kohno Guitar manufacturing, the oldest and one of the most exclusive hand-made guitar manufacturers in Japan, where students received a private tour by President and Owner Masaki Sakurai. The visit imparted on the group the value of craftsmanship in specific businesses, especially as automated and robotic manufacturing takes over other industries.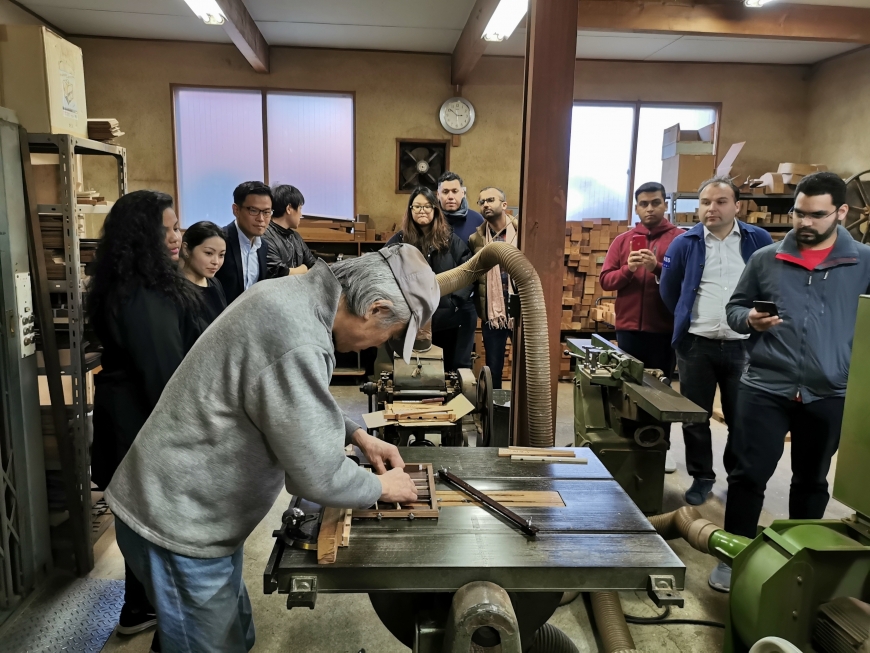 The final day included a lecture by GLOBIS Prof. Jorge Calvo, on Japan 5.0, the next-generation of technological advancements planned by the Japanese Government which are expected to impact every aspect of Japanese business and public services. The group's Japanese module then ended with another exclusive company visit, this time to Seiko, a leading timepiece and watch brand. Students visited the famous Seiko clock tower featured in the movie Godzilla and had a unique opportunity to discuss the marketing strategies of Seiko watches in China with the Senior Vice President of Seiko Watch Company, Mr. Yasunori Hagiwara.
After spending the week in Tokyo, the group left with new perspectives on the Japanese economy, how innovation is driving businesses in Japan, and an appreciation of the unique Japanese management styles inspired by Japanese culture and beliefs.