MBA 2019-20 Recruitment Season Kicks Off
Monday, August 26, 2019
MBA 2019-20 Recruitment Season Kicks Off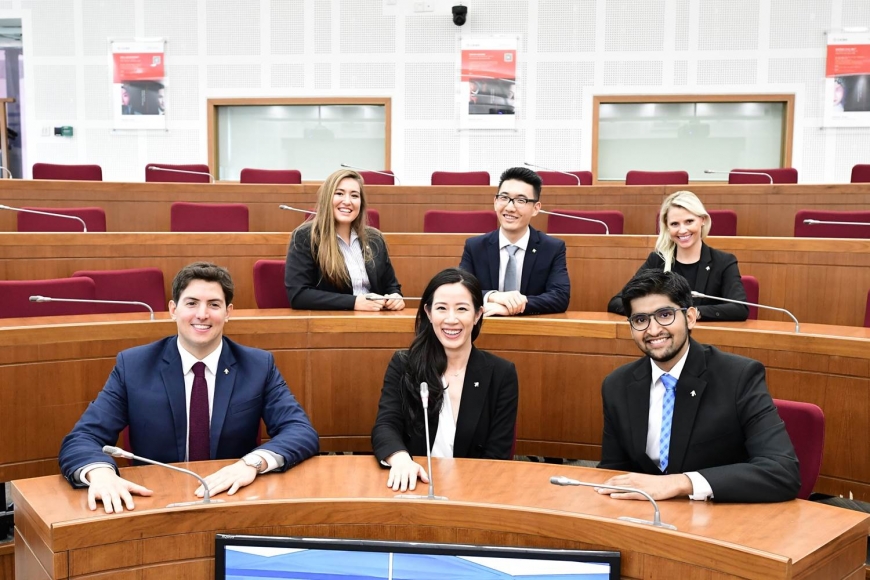 August 26, 2019. Shanghai – Full-time job recruitment for CEIBS MBAs officially kicked off today, ensuring MBA students' access to unrivalled career opportunities upon their departure from campus next year. Nearly 180 graduates with outstanding academic performance, cross-cultural leadership skills and international perspectives will begin their post-MBA journey in April.
Starting today, CEIBS Career Development Center (CDC) begins a number of initiatives to support MBAs in their career development. Full-time positions from a variety of companies will be posted through CEIBS' internal platforms. Throughout the autumn, leading companies from various industries will come to our Shanghai campus to present their global MBA leadership programmes. Recruiters include Roland Berger, Monitor-Deloitte, Fosun, Microsoft, Tencent, ABInBev, Burger King, Renault-Nissan-Mitsubishi Alliance, Siemens, Fung Group, CFLD and more.
During the 2018-2019 recruitment season, a total of 380 companies posted more than 1000 full-time jobs via CEIBS' CDC platform – the highest number shared in the past five years. From an industry perspective, the technology sector showed greatest demand for CEIBS MBAs this year, followed by financial services, healthcare, manufacturing (industrial products) and consulting.
Highlights from the MBA 2019 career report can be found here. Notably, 94.9% of CEIBS MBA2019 graduates received at least one job offer within three months of graduation, and the job offer acceptance rate hit 94.3%, the highest percentage in the past 10 years.
The CEIBS MBA programme is ranked #5 in the Financial Times' 2019 global MBA rankings. As the first career development centre in the Chinese mainland, CEIBS' Career Development Center continues to focus on working with recruiters and the business community as a whole, both to support key talent development issues, as well as to build platforms and initiatives to effectively anticipate and address critical business issues.
2019-2020 recruitment season will last till July 2020. Employers are welcome to contact the CDC to recruit talent and explore other cooperation opportunities.
Please call +86-21-2890 5142 or email cdc@ceibs.edu for details.