Friday, August 04, 2023
CEIBS Global EMBA alums named amongst Poets & Quants' Best & Brightest 2023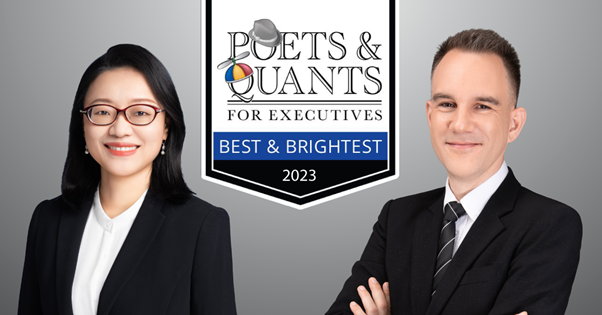 August 4, 2023, Shanghai - CEIBS Global EMBA alumni Anita Jiang and Andreas Hornfischer have joined the prestigious ranks of Poets & Quants' 2023 Best & Brightest Executive MBAs.
Now in its 9th year, the annual award is conferred on newly graduated EMBAs from business schools all over the world for their exceptional "contributions to the class, academic performance, extracurricular involvement, personal intangibles, and unique personal stories."
For Morgan Stanley Securities China Chief Risk Officer Anita, accessing the unique experiences and perspectives of top executives from around the world was her top priority during the programme.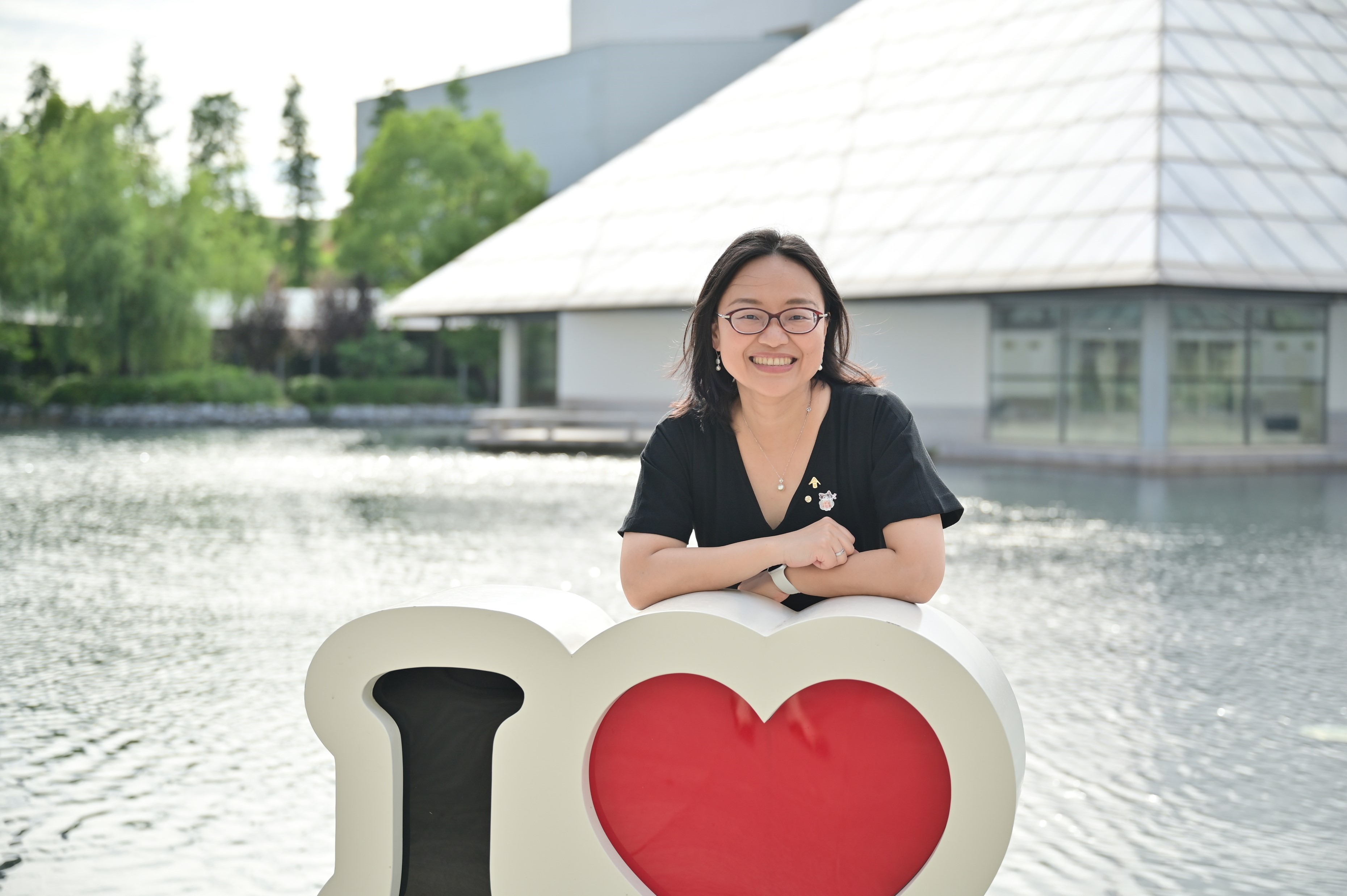 "I applied to the CEIBS Global EMBA during the apex of COVID in 2020. I wanted to invest in myself during a time of great uncertainty, and I wanted to do so alongside students hailing from different industries and cultural backgrounds. I feel so fortunate to now be part of such a close-knit learning community which supports me as I navigate through the ups and downs of work and life," she says.
Similarly, E.G.O. Components China General Manager Andreas was eager to learn more about himself and his unique leadership style through the perspectives of others.
"The leadership modules were excellently taught throughout the programme, and I learned a lot about myself and the nature of my leadership style. In every module, I was exposed to invaluable new insights through the experiences of my classmates and professors – this really helped me to think about leadership in wholly different and innovative ways," Andreas says.
In both cases, CEIBS Associate Dean and Director of Global EMBA Professor Bala Ramasamy felt that their nominations were "natural and obvious choices," as the two students stood out from an already exceptional EMBA cohort.
"Anita is an exemplary student both in and outside of the classroom. She drinks in everything that any learning situation has to offer, and is eager to understand new perspectives and insights to advance her own (already broad) business mindset. Ferociously academic, she held the joint-top GPA in her class, yet still found time to throw herself into activities such as the CCT and as President of the student-led GEMBA Reading Club – an apt position for her, as she so actively seeks out new ways to learn and share," Prof. Bala says.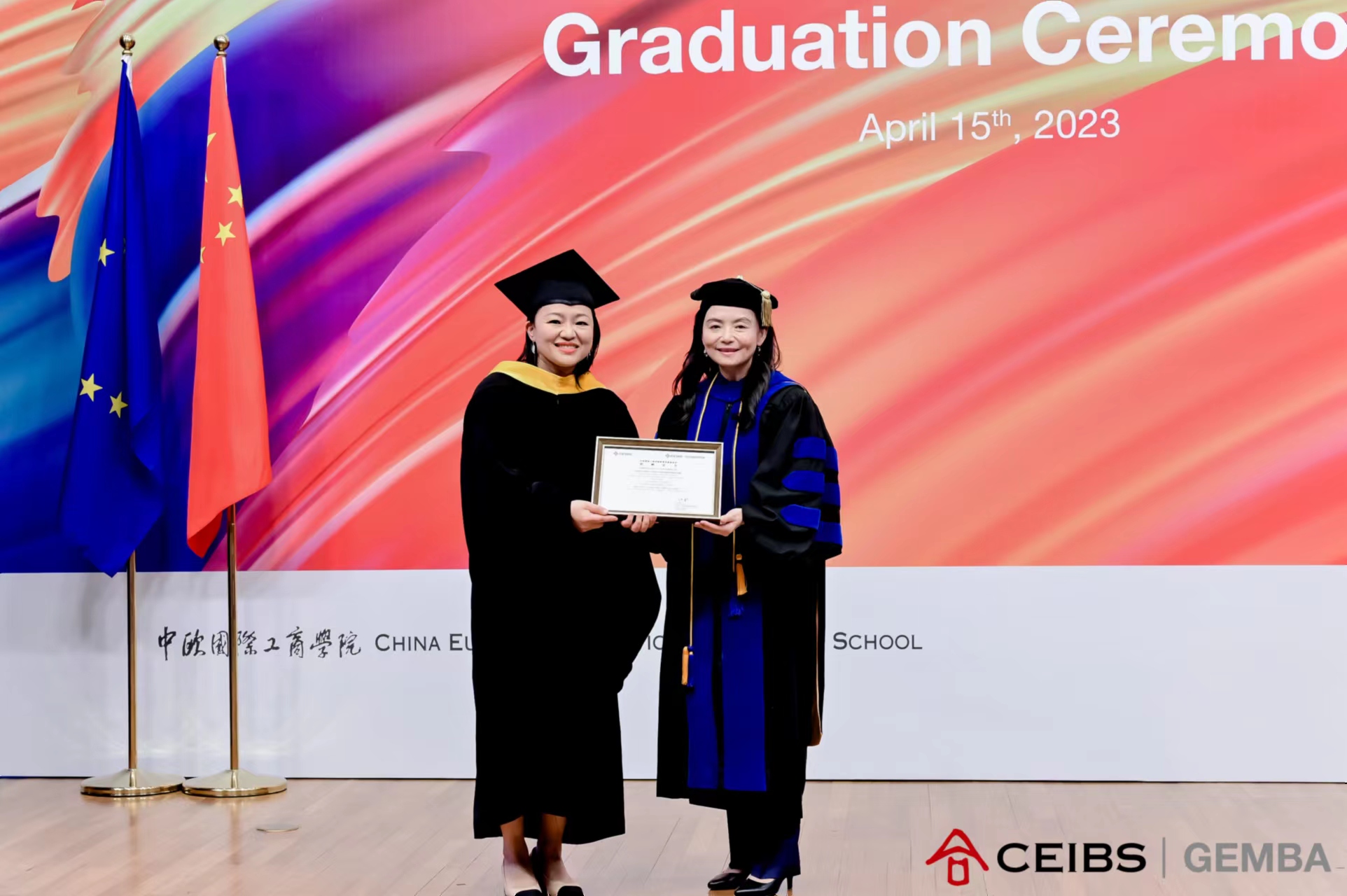 Prof. Bala had similarly glowing words for Andreas. "Andreas exhibits a constant drive to excel. Even amongst his outstanding group of classmates, he is an exemplary student when it comes to taking the practical uses of any given learning experience to the next level. While he strives for efficiency and tangible gains in his work, it's clear that he also cares deeply about the personal development of his team and the wider contribution to society they make together. This is what responsible leadership is all about, and Andreas has clearly taken this lesson to heart," he added.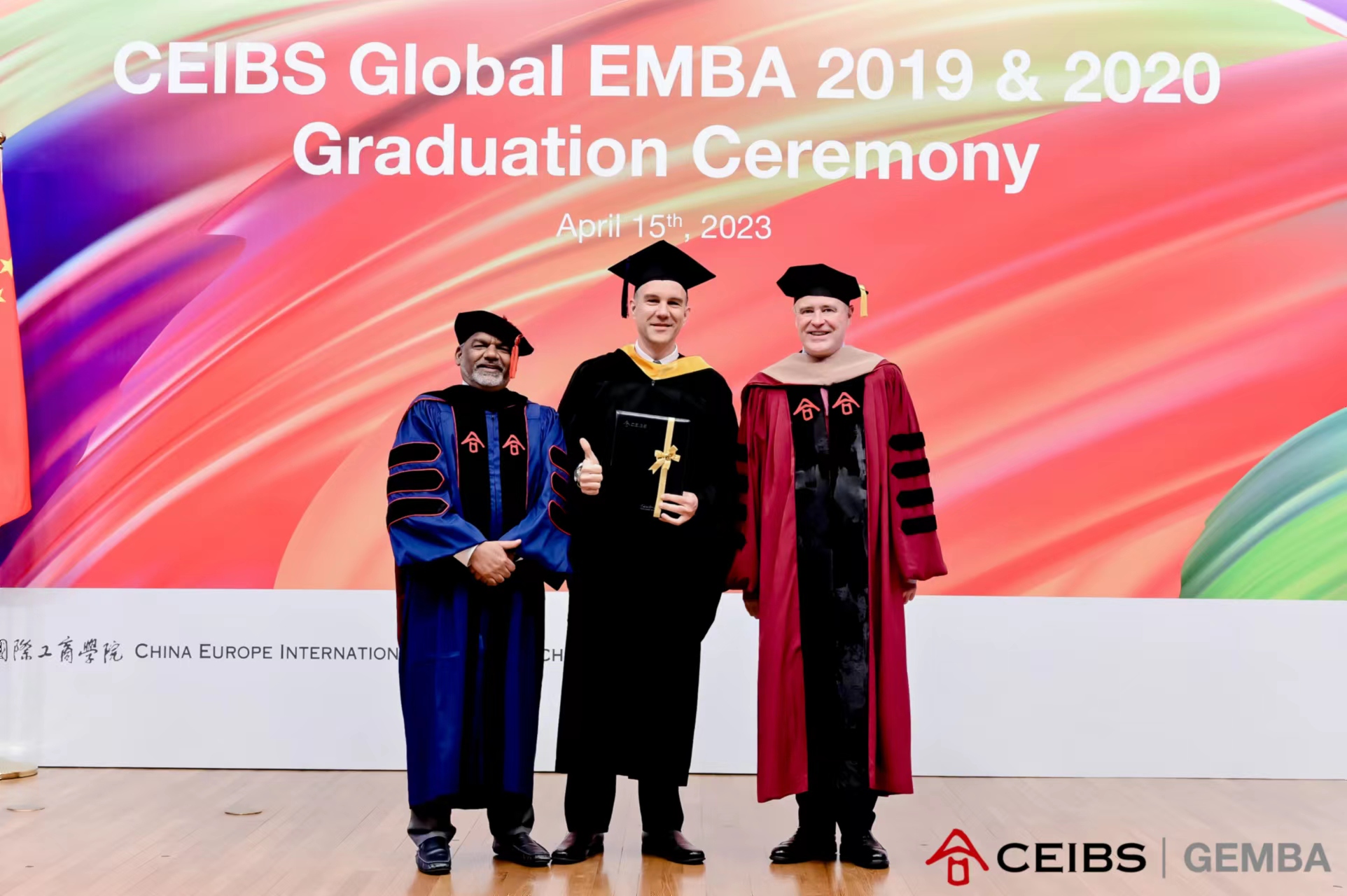 Poets & Quants is widely regarded as one of the world's top sources for in-depth reports and information on global business schools and MBA education. Each month, Poets & Quants runs 10-20 times as many stories on business schools and programmes as the top global business news outlets.