Friday, April 14, 2023
How will China's int'l relations affect your business strategy?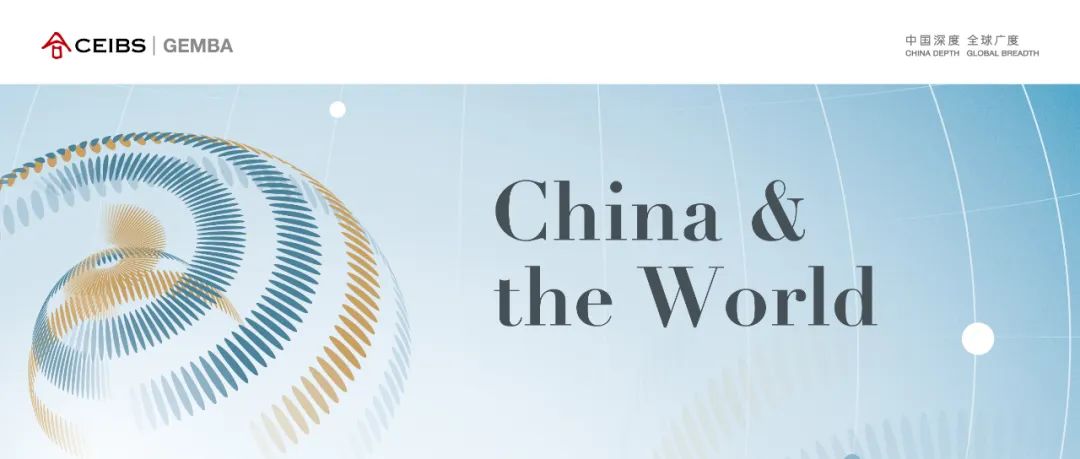 As the "World's Economic Miracle", China's fortunes are set to rise even higher as it shakes off the short-term shock of the pandemic and steams towards its greatest ambition yet – becoming the world's leading economy. Accordingly, China continues to cultivate strong diplomatic, social and economic ties with countries around the world, fostering cooperation, joint investment and key tech transfer agreements with its closest global partners.
However, in 2023, the world is an increasingly unpredictable place in which to do business. It seems that even as some crises recede, new ones always spring up to take their place. War, banking sector collapses and the ever-present threat of climate-based disaster continually change the equation when it comes to global business realities.
How will China, with its global aspirations and expanding reach, maintain the delicate balance of strengthening its economy, reputation, technological proficiency and key trading partnerships, without sacrificing one over the other? More specifically, what will this balancing act mean for individual businesses looking to expand into or outwards from China? These are the questions that brought CEIBS students, professors and guest speakers together last month for a brand-new Global EMBA course – China and the World.
Professor Bala Ramasamy
Professor of Economics
Associate Dean
Director of the Global EMBA Programme, CEIBS
No single region can be self-sufficient today. Since the 1980s, the world has been steadily redesigning its economies to fit together in an interlinked manner. Countries rely on each other for trade in food, consumer goods, manufacturing capabilities, tech, pharmaceuticals – every country is constantly on the lookout not just for markets for their own exports, but also for affordable labour, suitable tech partnerships and so on. We're more interlinked than ever, which is why it is more painful today when some elements of this partnership (global supply chains, diplomatic links, etc) break down in response to crises that bring about deglobalisation. Since China is the "impossible to ignore" economy, how it approaches these challenges and manages its international relations has significant ramifications for the world, and for individual businesses.
The ties that bind – Examining China's global relationships 
Between 23rd-25th March, over 150 students from the 2019, 2020 and 2021 Global EMBA classes gathered at the CEIBS Shanghai campus to explore how China forges and maintains these vital diplomatic, social and economic relationships with its global partners (and its intermittent rivals). During the first two days of this three-day course, they heard from 22 leading experts – CEIBS faculty professors, alumni and guest speakers – whose expertise covered both the Chinese perspective and that of their partners and competitors.
China's evolving relationships with Japan, India, South Korea, Europe, Latin America, the US and Africa were all analysed. Students were given both an overview of the key points of cooperation and contention, as well as more in-depth analysis of what will shape these relationships in the years to come.
Vanessa Wang
Managing Director and Associate General Counsel
Westlake Corporation 
Global EMBA 2021
It was a great combination of practical and academic sharing. I've grown up in the economic boom generation of China, so we've enjoyed the benefits of China joining the WTO but now we're facing a complex and rapidly changing world. This course gave us all a very deep, comprehensive view of what China wants from the rest of the world and vice versa. These relationships show that nobody wants to give up on China as a market, and no matter where you are in the world, you must have a flexible and well considered China strategy.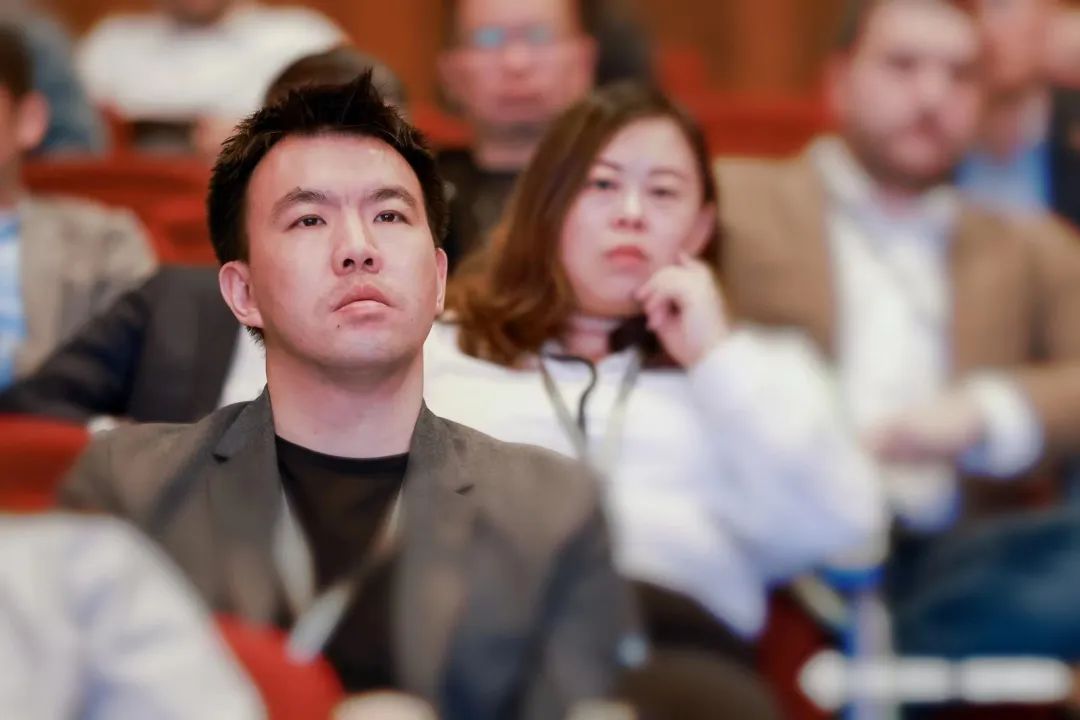 Edmond Hui
CEO and Founder
Acacia Venture Capital Partners
Global EMBA 2021
What was most impressive was the consistent, systematic but also respectful way of understanding of both sides' perspectives. For business leaders, what's most important is to learn the 'rules of the road' and how those rules may change due to geopolitical shifts. For Chinese companies wanting to expand abroad, they need to localise, to not be seen as a threat but as a partner. MNCs coming to China need to understand that the rules of the road may be different, such as industrial policy, for example, and they must learn to adapt.
Amber Li
Sales Director, Greater China
Solvay 
Global EMBA 2019
We now understand that between China and the world, the relationship is no longer like 20 years ago when we were still in the 'honeymoon stage' of globalisation. Deglobalisation and regionalisation are really emerging. This is the challenge – the economics, the political [situation] is no longer the same. If we keep using the same methodology, it probably won't work in the future.
Putting theory into practice – How will China break new ground in emerging markets?  
On the final day of the course, the students broke into three main sections to tackle a series of business challenges where they could apply the expert advice and insights gained from the previous two days.
Firstly, they discussed the strategic importance of emerging markets to China, with the three groups focusing on India, Africa and Southeast Asia respectively. Their task was to not only assess the economic importance of their country/region to China, but to dig deeper into the different layers of long-term mutual interests, opportunities and potential obstacles that make up the relationship between the two sides.
Having laid this groundwork, the three sections each began a business planning exercise, where they took a China-based company and outlined how it should approach an expansion effort into their chosen country/region. Utilising the specific insights of the keynote speakers and panellists, students created a business plan overview, factoring in considerations such as existing trade regulations, emerging strategic interests, diplomatic sticking points, evolving cultural and consumer-based trends and areas of specific technological interest. In each case, they examined the broader relationship between China and their target country or region, and how this would factor into the immediate concerns of an individual company trying to break into that market.
For the final session of the course, CEIBS professors Ramasamy, Chng, Gyamfi and Prasantham hosted a faculty panel where they shared and discussed the three business plans produced by the students, assessing their points of similarity and the region-specific contexts that require different strategies to succeed.
Chloe Gu
Founder
MAKI Consulting
Global EMBA 2021
This was a very carefully designed course bringing together such a wide range of expert advice and experience. What was thrilling for me was putting the theory into practice and creating a viable business strategy for Africa and Southeast Asia, all within a compact timeframe. There was so much to absorb, but it was a unique learning experience because we discussed the strategic considerations from the perspective of many different industries and sectors, not just our own. We challenged each other, pushed each other and hammered out an evidence-based consensus informed by our combined experience. This isn't something you can achieve just sitting in your office!
Santiago Jove Mayoral
Global Key Account Director
Amcor 
Global EMBA 2020
It's very important to understand that the current market situation, the geopolitical instability, it's something that is not going to be solved overnight – we need to learn how to live with it. And, of course, we all need to work on a Plan B in case things are not going as we expected. So, having two strategies, from a business perspective, is something that I think is imperative for the future.
Diplomacy never sleeps – Your strategy must keep pace with reality 
 
Professor Bala Ramasamy
Strategy cannot be created in a vacuum. That was the purpose of this course, to give you the macro view of China's international relations with some micro-level insights. We wanted you to see how international relations can affect business strategy, especially in today's febrile global climate. I think this course could be another highlight of the Global EMBA programme, as it is truly global in its ambition and perspective. It brings together faculty and external professors, diplomats, senior executives and alumni for a detailed look at China's evolving response to the international landscape for both developed and emerging markets, before analysing what this means specifically for you and your business.
For their post-course assignment, students were tasked with producing an essay where they would choose a single region before giving their personal assessment of its future relationship with China (based on the insights delivered during the course) and how this might be relevant to their own company. They would then explain how their company could prepare for the future – how it might mitigate some of the risks of this evolving relationship while capitalising on any emerging prospects or opportunities.
As always, this latest Global EMBA course was designed to go 'beyond the theory' and provide a suitable basis for practical, actionable business strategy. Attendees of this inaugural course left it equipped with the means to navigate their own path through whatever ups and downs may occur between China and their own regions of interest in the coming months and years.
In a broader sense, this new course is a timely reminder to all students, alumni and faculty members that the ongoing mission of the Global EMBA programme at CEIBS is to nurture business leaders with a China focus, global perspective and cross-cultural management ability. We aim to develop the next generation of business leaders who can be the bridge between China and the rest of the world.