Thursday, March 09, 2023
GEMBA 2022 Relief Fund Provides Shelter for Hundreds in Wake of Turkey-Syria Earthquake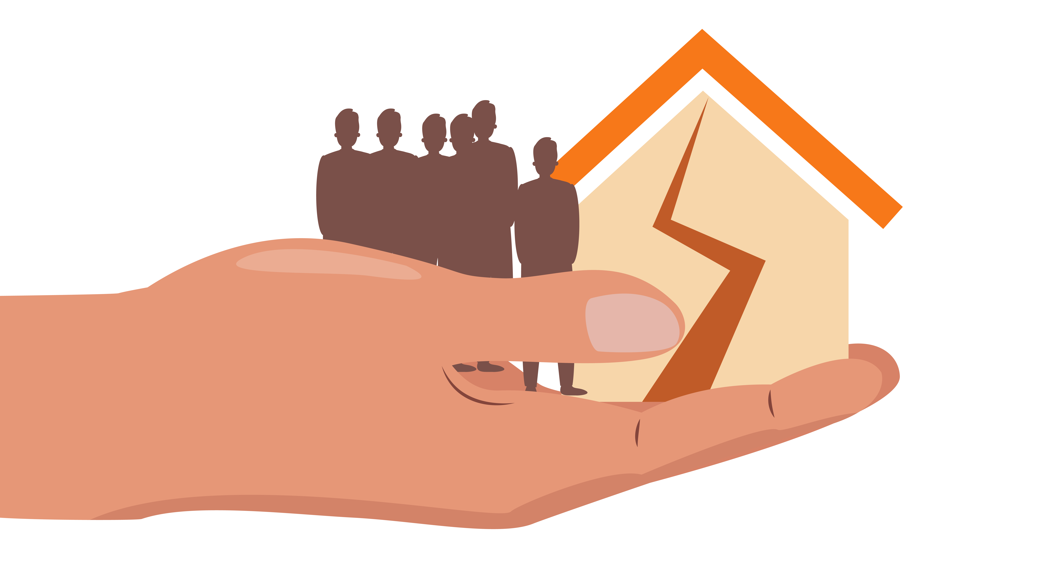 On 6th February, A massive 7.8 magnitude earthquake struck near the city of Gaziantep in southern Turkey, with the initial impact felt as far away as Cyprus and Iraq. Along with a series of rapid aftershocks, this would quickly become the most devastating earthquake event seen worldwide in decades. It has already claimed over 50,000 lives, while casting doubt and despair over millions more. 
In any disaster, time is of the essence, and the speed of the response is as important as the scale. Seized by the need to act, members of the GEMBA 2022 class came together to pool their resources, networks and skill sets to create a highly targeted relief fund effort. Their aim was to transform collected donations into a tangible source of aid for the survivors, one that could make a small but timely difference.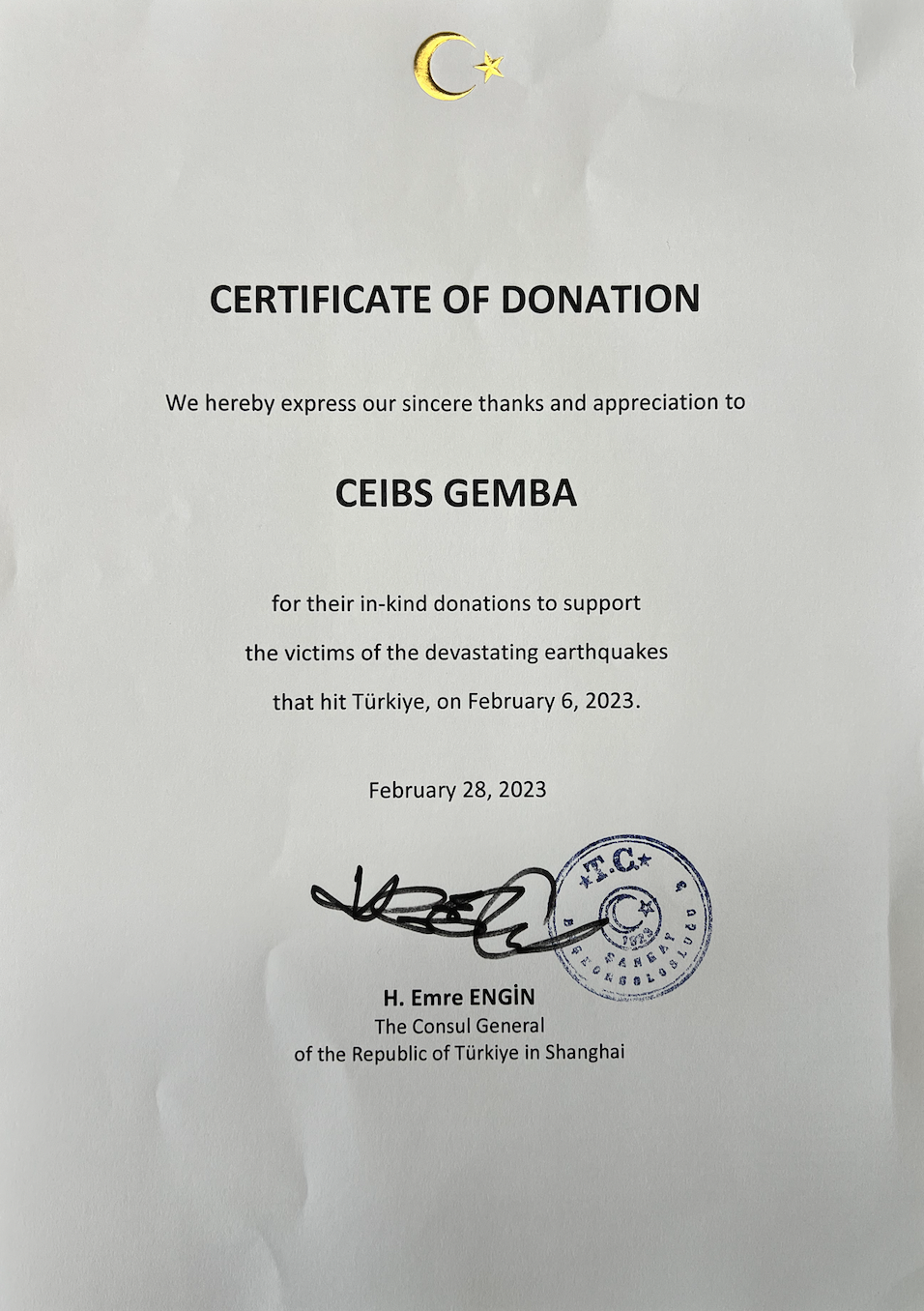 Rallying the troops – GEMBA 2022 gets going 
Class member Onur Yavuz, a Turkish national, explains the initial shock of the event, and how shock quickly transformed into action: 
"Being out of the country meant I initially felt like my hands were tied. I felt stuck, unable to help, and it was all quite overwhelming. I went to the Turkish Consulate here in Shanghai, and found that they had seconded a warehouse to process relief supplies. I got involved, just as an extra pair of hands, but I quickly realised that I could make more of a difference by using my skill set, and by harnessing those of my classmates. Their response was extremely heartening. Not only did they reach out to offer comfort and consolation, they immediately offered to help however they could." 
Iryna Huryn was another key organiser, liaising with both classmates and suppliers. Iryna, herself a Ukrainian national, is well aware of the daunting logistical difficulties of operating in a disaster-stricken country, whether the cause is natural or manmade. Between them, Iryna and Onur began to spread information and awareness, quickly moving to gather support and assistance from their classmates. 
"It's not just a question of gathering money, it's a question of applying it in a targeted, impactive manner," Iryna explains. "People were reaching out but were unsure what to do. After some short discussions, we knew we needed to focus on securing a specific form of aid." 
Turning Coffee into Tents 
Liaising with the Turkish Consulate, Onur discovered that providing survivors with temporary shelter was among the top priorities of the government's relief coordination efforts. 
"With a disaster of this magnitude, it's hard to know where to start. I asked the Consulate what they needed and they gave me a shortlist of the most crucial supplies. Winter tents was at the top of their list, since conditions on the ground remain freezing and many people are understandably afraid to go back inside major buildings." 
Securing as many tents within a short timeframe became the main objective of the relief fund. Instantly, the team coalesced around Onur and Iryna, with classmates lending their skills and connections to make swift progress. To make the donations cycle more tangible and personal, the marketing effort used a time-honoured tradition of converting a personal luxury into a direct necessity, as Onur explains: 
"Iryna procured the tents from her supplier, bargaining for the lowest unit price. Leo Chen did some quick calculations and demonstrated that by giving up the price of six cups of coffee, a donor could provide shelter providing temporary shelter for one person. Li Ying, Gigi Duan and James Lew designed an amazing campaign flier based on the coffee to tents idea. Maggie Sun used her mini-app to collect donations. Then everybody shared what we were doing with their networks, prompting donations from all directions. I felt so blessed, I felt so strongly like I was part of a team where everyone wanted to give their all towards making a difference."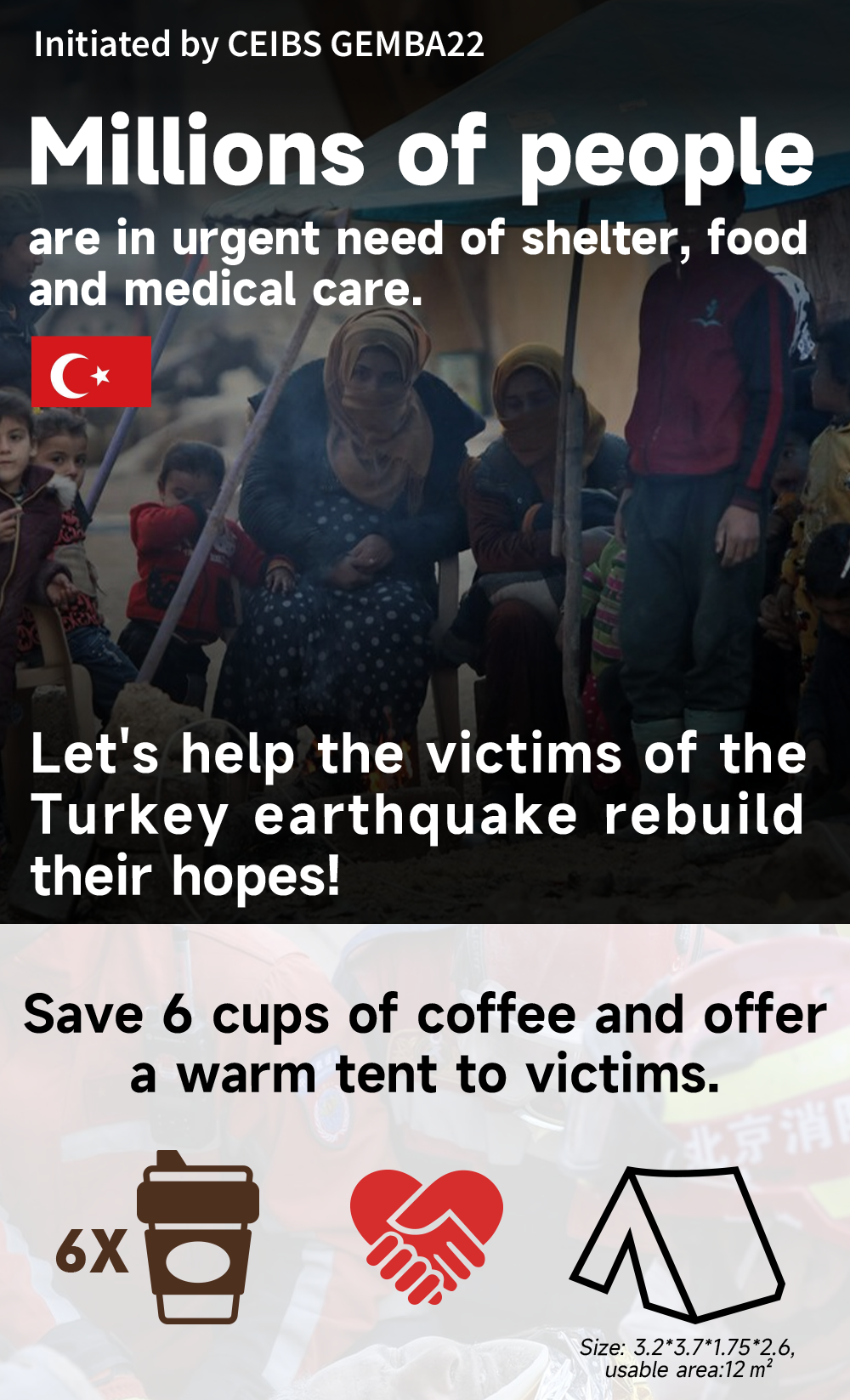 Relief sourced, procured and delivered 
In under one week, Onur, Iryna and the rest of GEMBA 2022 team had collected just short of 100,000RMB (96,925.20 in total). This was enough to secure 138 winter tents, which (together with a further 90 tents procured separately) are now providing vital shelter to 1368 people.  
As with most examples of inspiring leadership, this relief effort prompted further donations and actions within the GEMBA family and beyond. For example, Cathy Chen has bought a further 90 tents herself – a substantial personal contribution – while Leo Chen secured a delivery of portable power stations. These are essential for providing heat and light for survivors and rescue workers wherever the national grid remains compromised. 
Iryna believes that alongside the physical protection and comfort of relief efforts like these, there's a psychological element to consider. 
"Physically surviving is what matters most initially, but having hope for the future is equally important in the long term. In the aftermath of any disaster, people need to know that they can rebuild their lives. Just knowing that there are people, complete strangers, across the world who are thinking of them and want to help, then this can give them the will to carry on."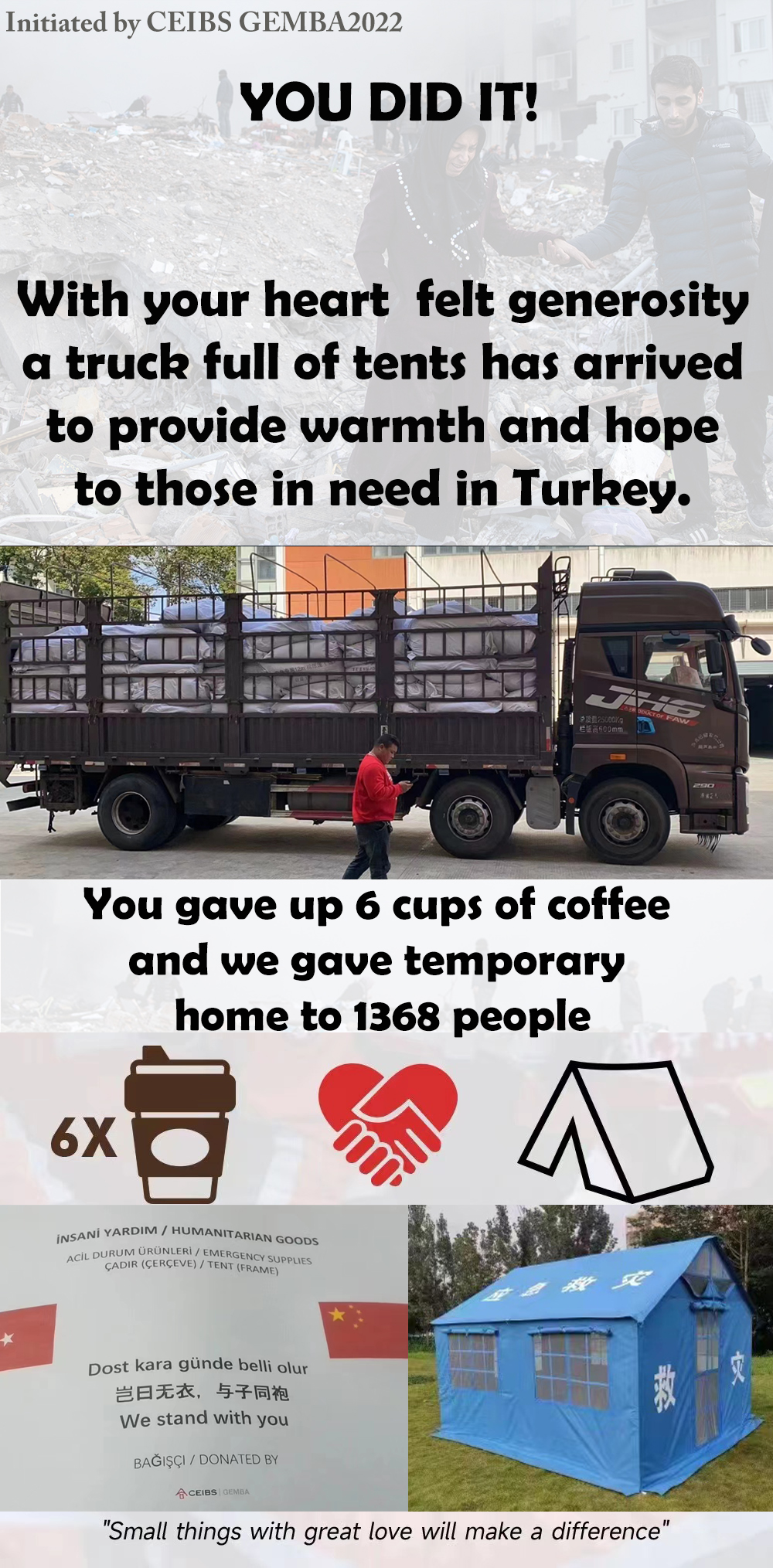 The struggle continues 
As survivors look to rebuild their homes and lives, it's clear that this is a disaster that will affect the region for years if not decades to come. For Onur, Iryna and the GEMBA 2022, they hope to launch further relief efforts based on the evolving situation on the ground. Equally, they hope that their example will encourage others to do the same. For those thinking about where to start, they have some invaluable advice: 
"The main thing is to do something. Don't overthink it, don't panic, pick something that you know will help and go after it. Once your course is set, you can tackle the details and build momentum, but acting quickly is the key." 
"It's a mistake to try and do everything by yourself. You can always achieve more as part of a group if you're all motivated and eager to combine your capabilities. This team mentality is what secures the best results." 
Onur and Iryna are entirely open to new ideas to provide further help in this long struggle to rebuild the lives of hundreds of thousands of people. If you want to get involved, contact them at Hiryna.ge22@ceibs.edu.