Friday, April 30, 2021
Tweeting Innovation: How AI is Helping to Augment Communication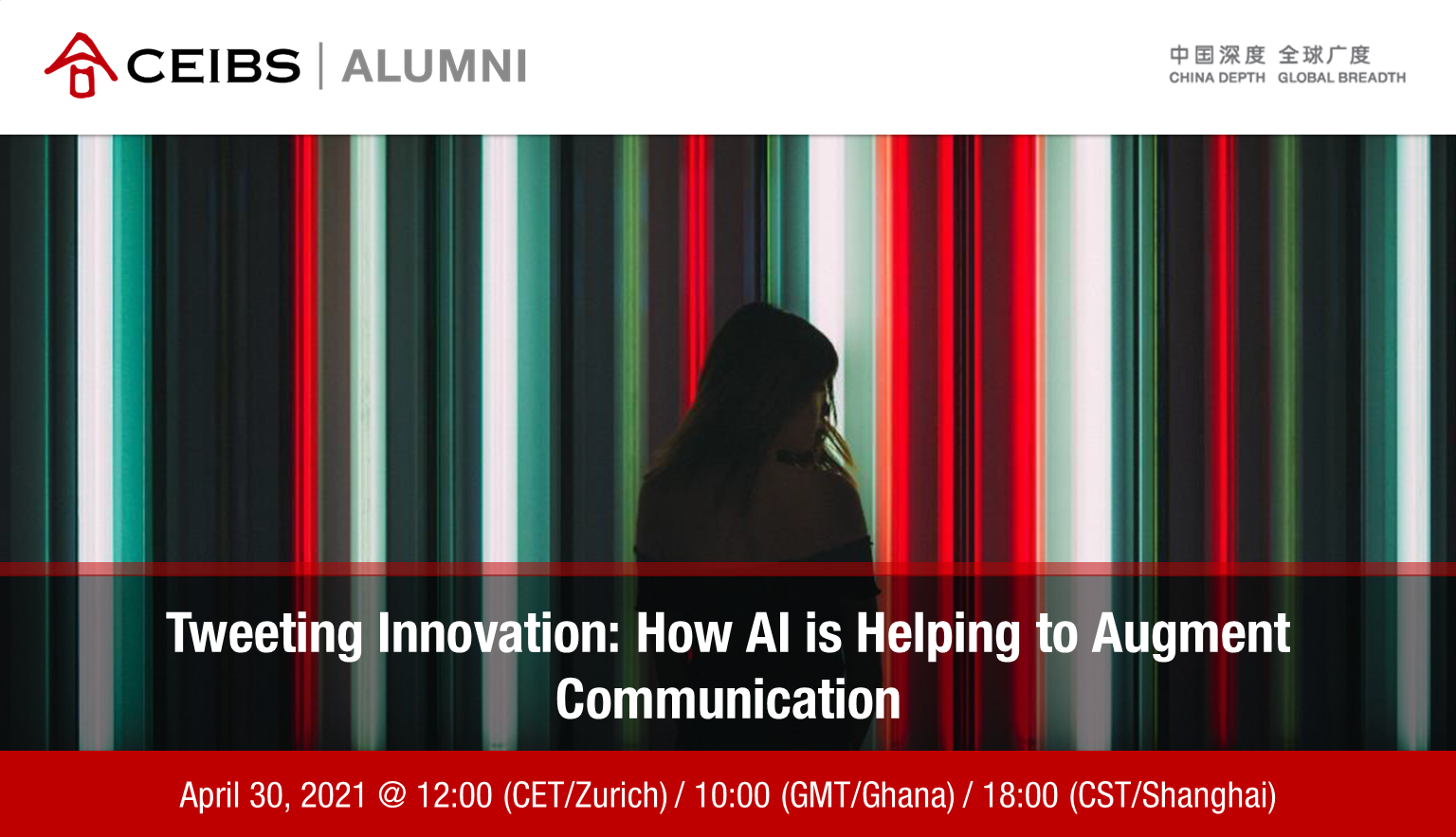 Will predictive AI be able to write the perfect tweet or the next viral post on Instagram? Can AI help companies maximise their e-commerce profits? Join us on April 30, 2021 for this special webinar hosted by the newly-established CEIBS Alumni Italy Chapter as our alumni share some of the latest advancements in AI from this year's G20 host country.
About Our Speakers
Davide Falasconi is CIO at Italy's Ministry of Technological Innovation and Digital Transition and leads the activities around emerging technologies, ecosystems, start-ups and innovative competences for the Department of Digital Transformation. Prior to this role, he worked at McKinsey & Company and has over 10 years of strategy consulting experience.
Paolo Roncaglia is President of Gruppo Roncaglia, one of the largest marketing and communications agencies in Italy and the Co-Founder of Ailyn, a predictive AI start-up that is bringing innovation in the field of augmented communication.
This event will be moderated by CEIBS Associate Dean, MBA Programme Director and Professor of International Business and Strategy Shameen Prashantham.
Organisers
CEIBS Alumni Italy Chapter
Event Details
Date: Friday, April 30, 2021
Time: 12:00 – 13:15 (CET/Zurich) / 10:00 – 11:15 (GMT/Ghana) / 18:00 – 19:15 (CST/Shanghai)
Venue: Online
Cost: Free
This event is open to the public.