Saturday, December 15, 2018
CEIBS MBA Pre-MBA Experience Day Shanghai
Join us for our annual MBA Experience Day on December 15, 2018 to experience the CEIBS MBA through a series of campus-based activities. Assistant Professor of Marketing Dr. Hyun Young Park will give an exclusive lecture, CDC Consultant Ms. Ivy Yang will host a career development workshop, and a panel of MBA alumni working in Shanghai will be back on campus to share their journeys since graduating from CEIBS.
Dr. Hyun Young Park – Improve Your Business Using Behavioural Science
We are all consumers. We buy groceries, computers, and cars. We purchase services ranging from bank accounts to an MBA education. However, we also know that consumers differ from each other. We wear different clothes, drive different cars, and listen to different music. Even the same consumer chooses different clothes or music depending on different situations. So how are we to construct coherent marketing strategies?
In this lecture, you will see how behavioural science can help improve businesses by providing in-depth understanding of consumers (i.e. why they behave the way that they do) and by enabling systematic predictions about how consumers will respond to different marketing actions. You will also get a brief taste of how behavioural science utilises the latest technology such as eye-tracking, big data, and fMRI to provide insights that can help improve marketing actions.
Ivy Yang – Career Development Workshop
Ivy Yang joined the MBA Career Development Center in 2015 and focuses on supporting MBA students on career development in the technology and agriculture sectors. Before joining CDC, Ivy worked in the marketing and procurement fields in the manufacturing industry.
About Dr. Hyun Young Park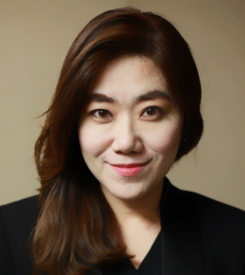 Dr. Hyun Young Park is an Assistant Professor of Marketing at CEIBS. She earned her Ph.D. in Marketing from Stern School of Business at New York University and her Bachelor of Business Administration, with highest honours, from Seoul National University. Dr. Park's research explores how morality and emotion influence judgment and decision making. In particular, she examines how moral emotions such as anger, guilt, gratitude, and pride impact consumer spending and mental accounting. Her work experience at A.T. Kearney, Bain & Company, and L'Oréal also gave rise to her interest in the effects of branding on consumer identity and information processing. Inspired by her extensive volunteer work in Central Asia and Haiti, she is also interested in investigating factors that affects charitable giving as well as the effects of corporate social responsibility on consumer behaviour. Dr. Park was recently named as one of the world's "Best 40 under 40 Professors" by Poets & Quants. She has been a passionate volunteer worker over the last fifteen years, serving the underprivileged in Islamic, post-Socialist, and distressed countries through various educational programmes. In addition, she has been involved in ASEM (Asia Europe Meeting) activities that promote mutual understanding across different cultures. Dr. Park has a unique global background as, while growing up, she was educated in Australia, France, Japan, Korea, and the US.
Agenda
09:30-10:15 Registration
10:15-10:30 MBA introduction
10:30-12:00 Class with Assistant Professor of Marketing Dr. Hyun Young Park
12:00-13:00 Lunch
13:00-14:30 Career Development Workshop with CDC Consultant Ivy Yang
14:30-14:45 Coffee break
14:45-15:30 Alumni sharing
15:30-16:30 Campus tour
Venue: CEIBS Shanghai campus
Organizers: MBA Office
Participants: Young professionals planning to apply to CEIBS MBA programme
Fee: Free
Thank you for your interest in attending our experience day. We are now at full capacity and have now closed registrations. We encourage you to register for our future events.