Friday, June 02, 2023
2023 Innovation Forum Hong Kong
China's Greater Bay Area: Transforming the Future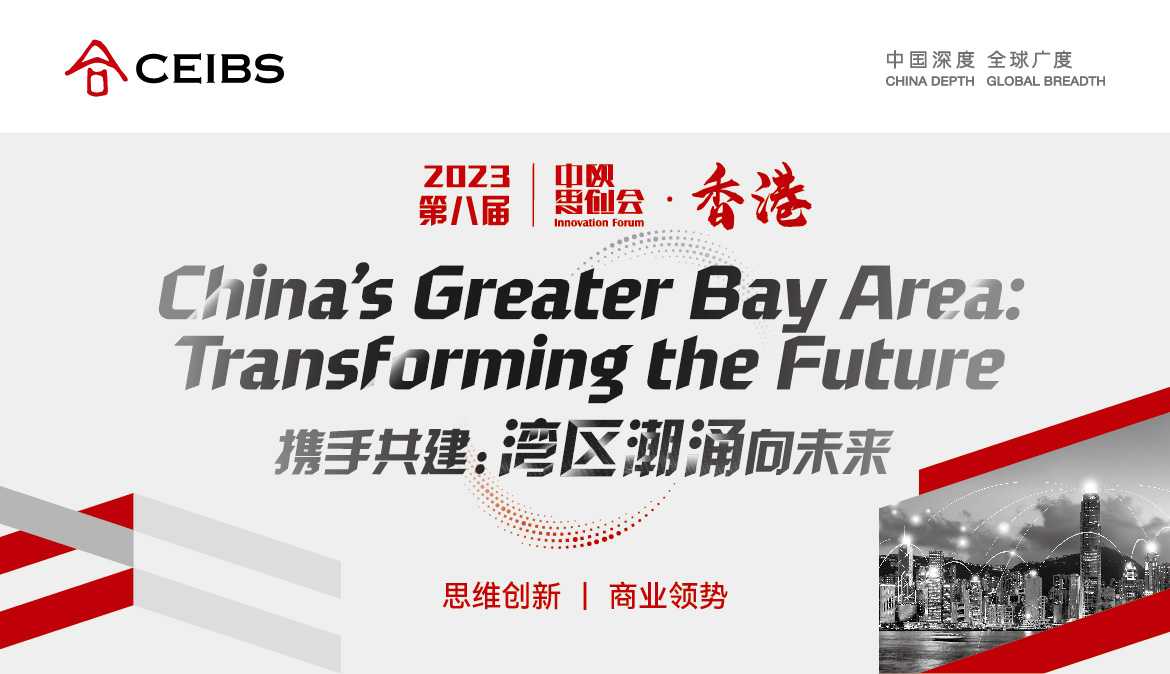 Introduction
Encompassing 11 major cities, over 71 million people, and five international airports in an area the size of Croatia, the Guangdong-Hong Kong-Macao Greater Bay Area (GBA) represents China's biggest gateway to the outside world. A new development plan aims to transform the region into a world-leading economic and business hub on par with other globally-recognized metropolitan areas such as San Francisco, Tokyo and New York.
Championed as an opportunity to create a more vibrant ecosystem and improve the quality of life for millions of people, the project seeks to leverage the complementary strengths of three areas which collectively represent roughly 12% of the country's annual GDP (2016). The GBA aims to serve as a vital blueprint for cooperation between the Chinese Mainland and the country's two Special Administrative Regions (SARs). However, integrating these three very large and very diverse areas presents immense practical challenges.
Differing degrees of market orientation, as well as attitudes towards fair competition and international business standards may present complications. Furthermore, with the global economy in downturn and China facing slowing economic growth, geopolitical headwinds and increasing pressure to 'go green', the road ahead is anything but assured. At this critical stage in region's development, how will things play out as we move from plan to practice? What will it take in terms of infrastructure, talent and more to transform the GBA? And, how will changes impact both foreign and Chinese businesses in the region?
Join us in Hong Kong on June 2 to find out.
Event Details
Date: Friday, June 2, 2023
Time: 13:30-16:25
Venue: The Murray, Hong Kong, a Niccolo Hotel (22 Cotton Tree Drive, Central, Hong Kong SAR)
Organizer: China Europe International Business School (CEIBS), The Hong Kong Chinese Enterprise Association
Co-organizer: CEIBS Alumni Hong Kong Chapter, CEIBS Shenzhen Campus
Agenda
Time
Speaker/Session
13:30-13:40

Opening/Welcome Addresses

Host:

Shameen Prashantham, Professor of International Business and Strategy, Associate Dean; MBA Director, CEIBS

Speakers:

Dominique Turpin, President (European) and Professor of Marketing, CEIBS
Algernon Yau, Secretary for Commerce and Economic Development, HKSAR Government

13:40-14:30

Keynote Speech #1: China's economic outlook: A long-term perspective

Speaker:

Zhu Tian, Professor of Economics, CEIBS; author of Catching up to America: Culture, Institutions and the Rise of China

Q&A

14:30-14:50

Keynote Speech #2:

Speaker:

Charles Ng, Executive Director, Office for Attracting Strategic Enterprises, Financial Secretary's Office, HKSAR Government

14:50-16:20

Panel Discussion: From plan to practice: Doing business in the GBA

Panellists:

Zhang Guangnan, Professor, Doctoral Supervisor, and Director, Institute of Guangdong, Hong Kong and Macao Development Studies, Sun Yat-sen University
Christine Ho, Deputy Global Head of Family Office, InvestHK
Eddie Huang, Chief Strategy Officer, SF Group, CEIBS alumnus
Eva Lee, Managing Director, Head Greater China Equities, UBS Global Wealth Management Chief Investment Office
Lucy Yu, Executive Director, Regional Head of Sales, Global Transaction Services, Greater Bay Area, DBS Bank

Q&A

16:20-16:25

Closing Address

Speaker:

Hobbs Liu, Assistant President, Chief Representative of Shenzhen Campus and Alumni & Development Office Director, CEIBS
* Speakers are subject to change