Wednesday, June 07, 2023
CEIBS MBA Coffee Chat in London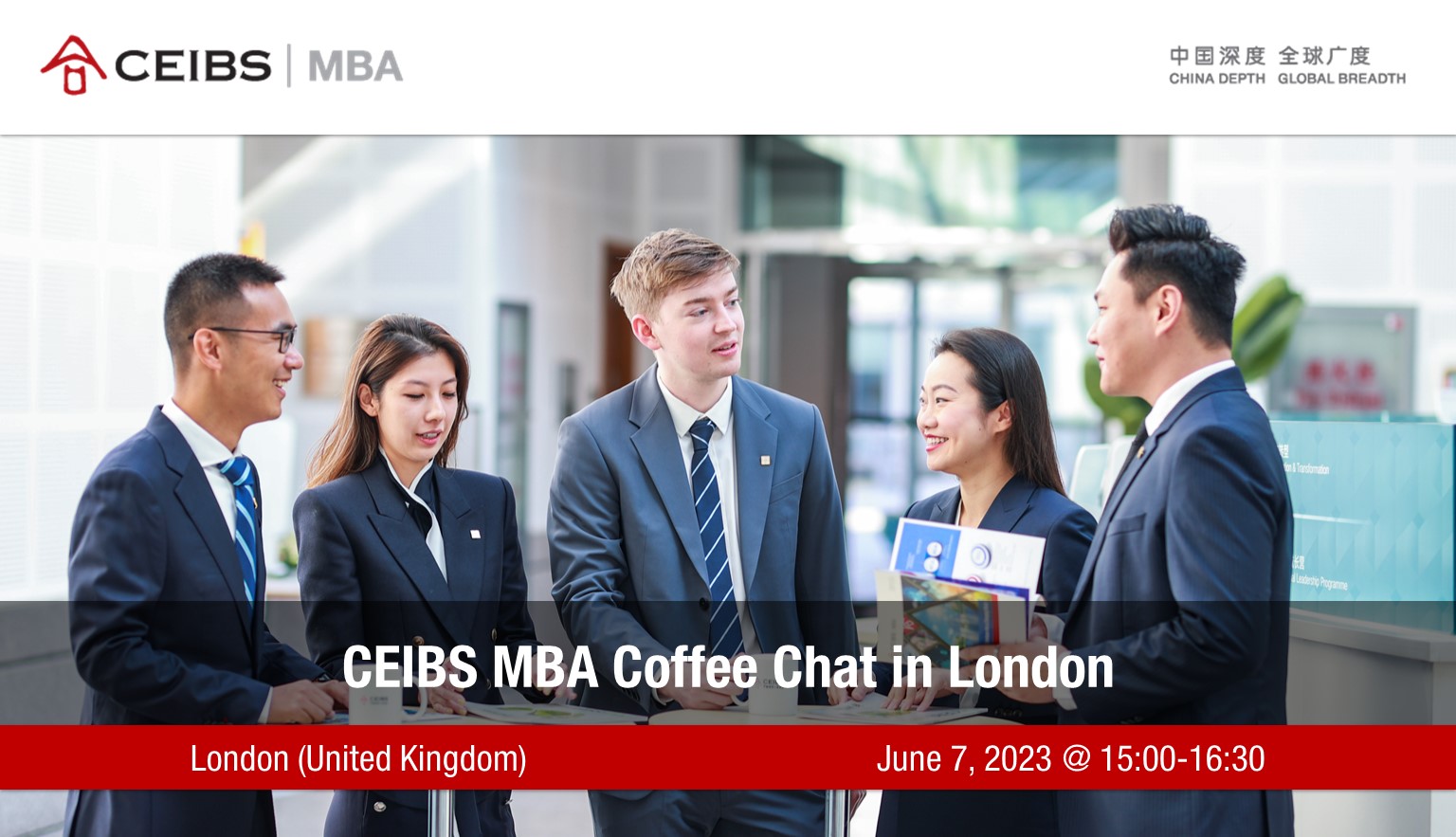 Have a coffee, on us, in London on June 7 and speak with CEIBS admissions staff about our full-time English-language MBA programme ranked #1 in Asia by the Financial Times for seven consecutive years. Tell us about your MBA goals and get answers to your questions as we explore:
Why now is the best time to invest in yourself and pursue an MBA in Shanghai
How obtaining an MBA rooted in 'China Depth & Global Breadth' can positively impact your immediate and long-term career development
How to connect with CEIBS executive alumni
What the full-time study experience is actually like
If you are passionate about entrepreneurship, how the CEIBS eLab can help you to incubate your entrepreneurial ideas
The latest information on admissions and scholarships
Programme content and how to start your application process
Event Details
Date and Time: June 7, 2023 @ 15:00 – 16:30
Venue: London, UK (venue details to be confirmed upon registration)
Language: English
Contact: For more information, please contact wmarianne@ceibs.edu.
About CEIBS MBA
CEIBS' full-time English-language MBA programme is an intensive 12- or 16-month journey combining academic rigor, experiential projects and personal transformation. Designed with the school's motto of 'China Depth, Global Breadth' in mind, students build on business fundamentals before taking deep dives into electives. Learn more here.