Tuesday, May 16, 2023
CEIBS MBA Admissions & Financing Webinar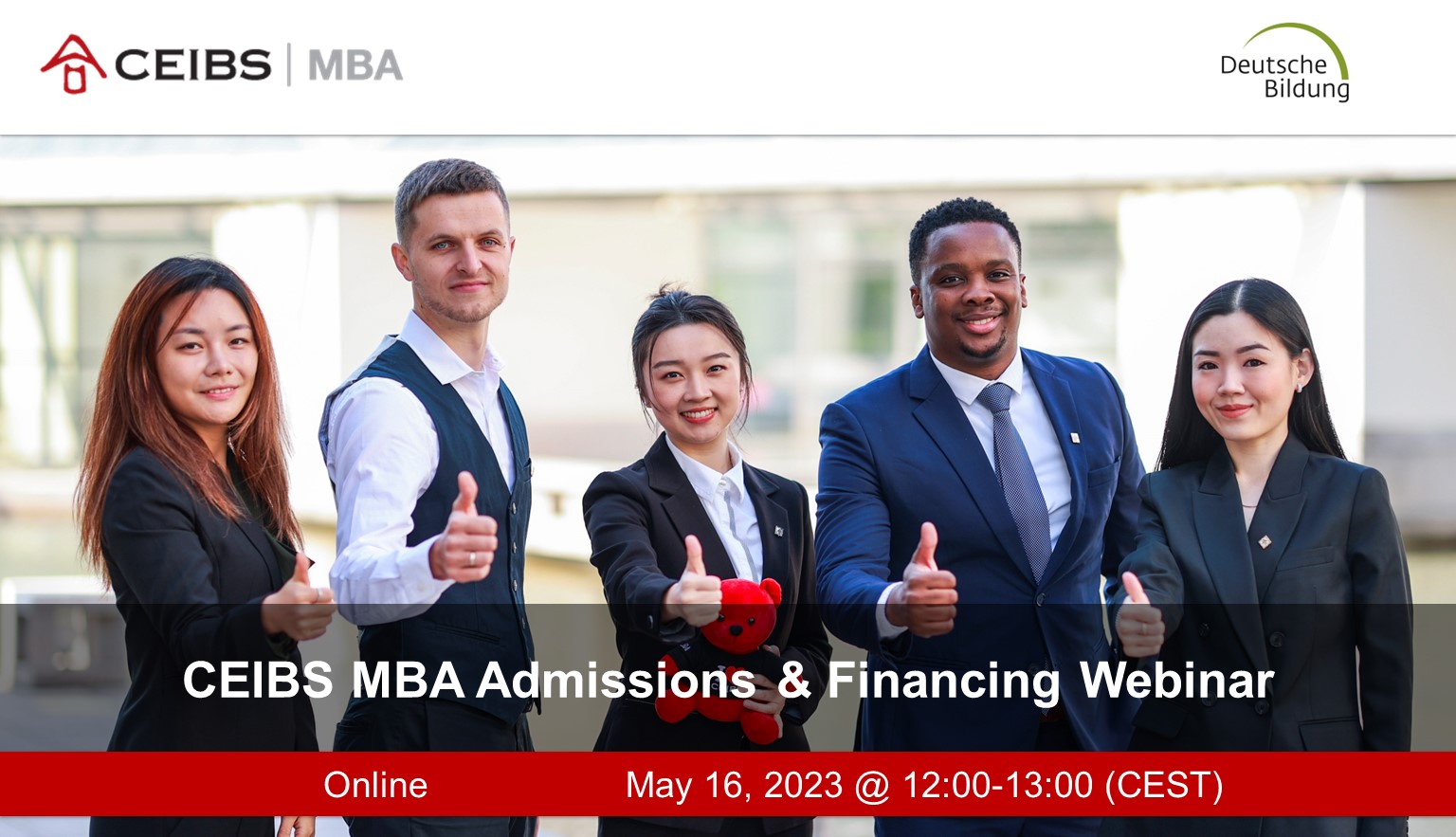 Join CEIBS MBA Admissions on May 16, 2023, for this special webinar with representatives from Deutsche Bildung.
About the webinar
During this webinar, we will provide an introduction to the MBA programme at CEIBS with a focus on sponsorship and financing solutions and funding options. Dorothee Muth from Deutsche Bildung will join us to further share information on how to successfully apply and receive funding for applicants from Germany.
If you are considering or preparing for an MBA and would like to know more about different scholarships and funding opportunities at CEIBS, this event is your opportunity to ask questions and get a better overview.
Who should attend?
Young professionals interested in pursuing an MBA.
About our speakers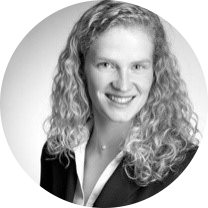 Dorothee Muth
Project Management Marketing Deutsche Bildung AG
Dorothee Muth is project manager at Deutsche Bildung AG, a German social business that offers real alternatives to student loans for students from Germany.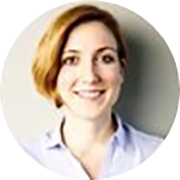 Marianne Wiesli
Marketing and Admissions, CEIBS Zurich Campus
Event Details
Date and Time: May 16, 2023 at 12:00-13:00 (Zurich) / 18:00-19:00 (Shanghai)
Venue: Online
Language: English
Contact and registration: Click the link below to register or contact wmarianne@ceibs.edu with any enquiries.
Agenda
12:00-12:15 Introduction to CEIBS MBA programme, scholarships and funding opportunities
12:15-12:45 Introduction to Deutsche Bildung and application tips with Dorothee Muth
12:45-12:55 Q&A
About CEIBS MBA
CEIBS' full-time English-language MBA programme is an intensive 12- or 16-month journey combining academic rigor, experiential projects and personal transformation. Designed with the school's motto of 'China Depth, Global Breadth' in mind, students build on business fundamentals before taking deep dives into electives. Learn more here.