Thursday, March 23, 2023
CEIBS Executive Forum: Animal Health - Trend and Opportunities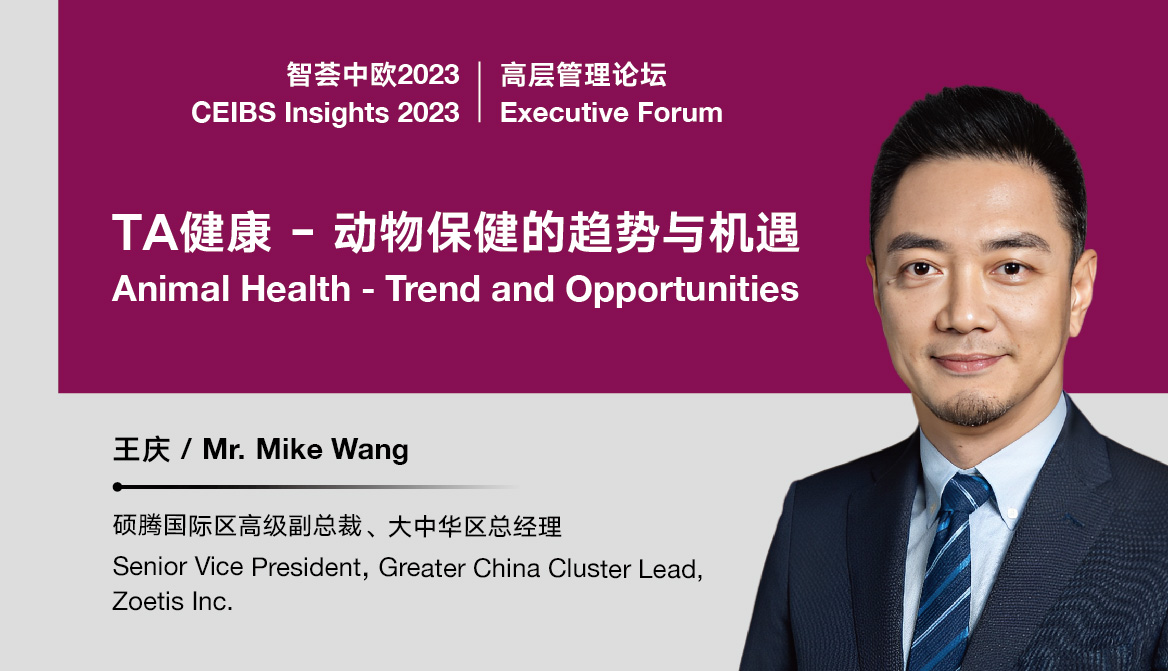 Join us on Mar.23 for this special Executive Forum on Animal Health - Trend and Opportunities with Mr. Mike Wang, Senior Vice President, Greater China Cluster Lead, Zoetis Inc.
About this event
The animal health industry is closely intertwined with economic development, demographic shifts, and social culture. As China's GDP per capita exceeded $10,000 for two consecutive years, and the aging of population and birth dearth became a visible trend, the number of pets has been on the rise. In 2020, for example, the owned pet dog and cat population was over 100 million. With the adoption rate of pets increasing year by year, pet owners' growing concern for pet health has fueled the growth of the pet health industry. Meanwhile, richer economies tend to have higher per capita consumption of animal protein. As China's economy grows, the quantity and source of protein in diets on a per capita basis has been changing, which has driven the growth and upgrading of the animal protein industry. This forum will probe into the new demographic trend and its impact on the animal protein industry and will explore how animal health companies can seize business opportunities in the Chinese market.
Main Highlights:
History and trend of the animal health industry
Animal health market prospect and overview of its segments
Distinctive features of animal health market under the new trend
Opportunities and challenges in China's animal health market
Our speaker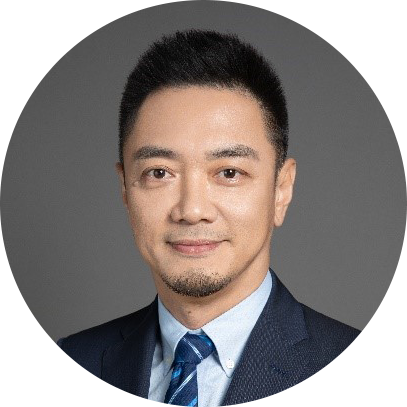 Mike Wang
Senior Vice President, Greater China Cluster Lead,
Zoetis Inc.
With nearly 30 years of experience in China's pharmaceutical industry, Mr. Wang commenced his career at Merck Sharp & Dohme, and once worked for Becton, Dickinson and Company, where he was responsible for various therapeutic areas and had a strong track record in product sales, marketing, and operational management. Mr. Wang joined Zoetis in 2010. Thanks to his innovative business strategies and proactive product planning, Zoetis has maintained the leading position in the industry and achieved a significant growth which was several-fold higher than that in the Chinese market.
We look forward to seeing you at this much-anticipated event.
Event details
Date: March 23, 2023
Time: 18:30-20:00
Venue: AC2-104, CEIBS Shanghai Campus, 699 Hongfeng Road, Pudong, Shanghai, China
Language: Chinese (with English interpretation)
Event Format: Offline/Online
Agenda:
18:30-18:35 Opening Address & Introduction
18:35-19:15 Speech by Mr. Mike Wang, Senior Vice President, Greater China Cluster Lead, Zoetis Inc.
19:15-19:30 Q&A
19:30-20:00 Networking
Contact/Registration: Click the link below to register or contact Mr. Lawrence Xue at execforum@ceibs.edu or call +86-21-2890 5581 for more information.