Friday, March 31, 2023
How will China's economic recovery play out beyond the Two Sessions?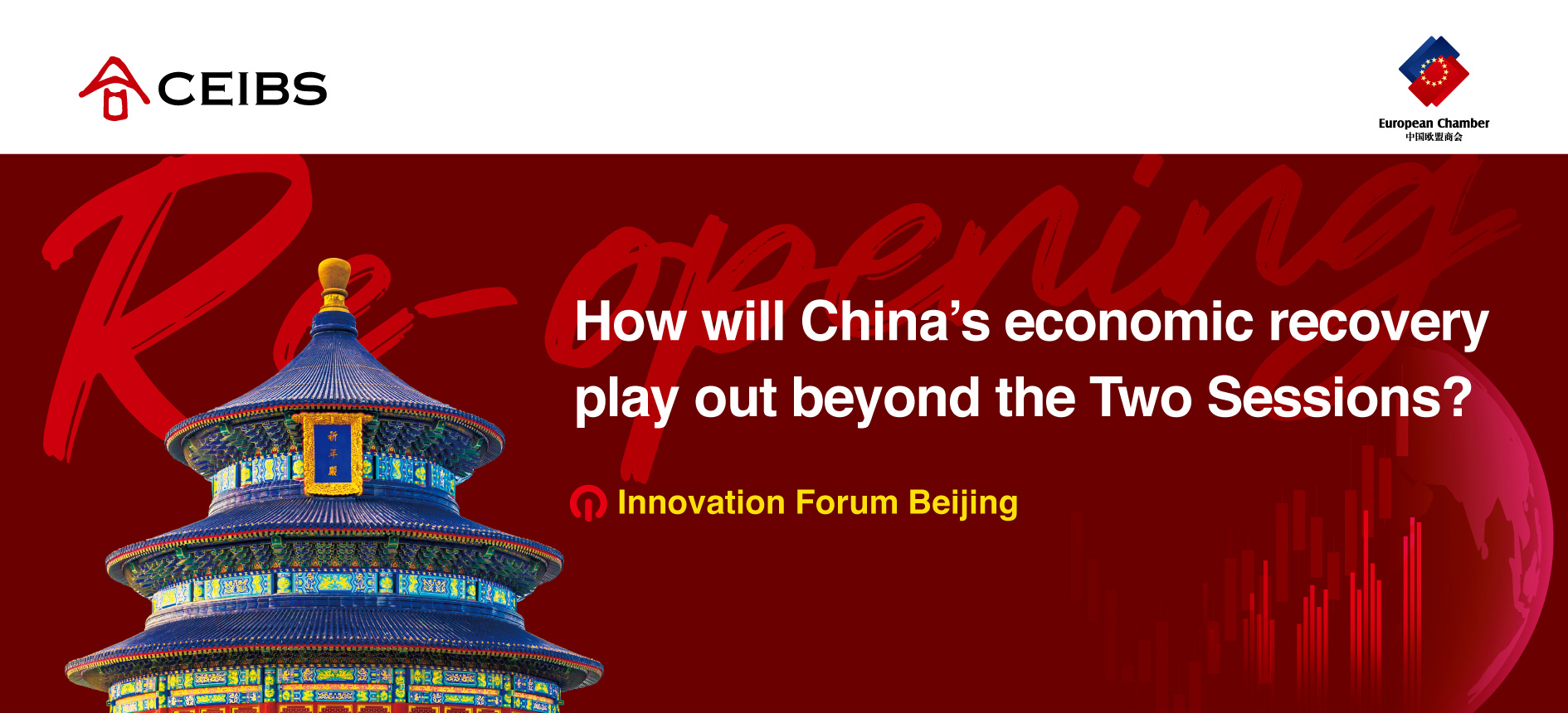 Introduction
Following a year in which business activity in China experienced numerous ups-and-downs together with low GDP growth, questions persist about the country getting its economy back on track in 2023. New policies, economic targets, and a revamped leadership line-up unveiled during this month's Two Sessions political meetings in Beijing – the first since the end of zero COVID – may offer the clearest indication of what the recovery will look like, and how it may impact those doing business in and from China.
Even as borders reopen and normalcy returns at home, however, numerous overlapping crises make the global outlook uncertain. China can be a positive force in the world economy, but it will likely need to overcome significant headwinds, such as lagging overseas demand and ongoing geopolitical tensions. How it opts to face these challenges will set the tone for foreign companies doing business in and with China, and for Chinese enterprises going abroad.
As China finally emerges from the pandemic and sets a course for the future, how will things play out? When we will really be "back to normal" in an economic sense? Will politics trump business? Or will more practical considerations win out? And, how can businesses best navigate competing risks?
Join us in Beijing on March 31, 2023, for this special event co-organized by CEIBS and EUCCC to hear more about the road ahead.
Event Details
Date: Friday, March 31, 2023
Time: 13:30-17:30
Venue: Jade Ballroom, 3rd Floor, Kempinski Hotel, Beijing Yansha Center(北京燕莎中心凯宾斯基饭店三层大宴会厅)
Language: English
Contact: For more information, please contact Hannah CAI at channah@ceibs.edu.
Agenda
Opening/Welcome Addresses

14:00-14:10

Host:

Shameen Prashantham, Professor of International Business and Strategy, Associate Dean; MBA Director, CEIBS

Welcome Address

Zhang Weijiong, Vice President and Co-Dean, CEIBS; Professor of Strategy
Jörg Wuttke, President, European Chamber

Keynote Speech

14:10-14:50

Zhu Tian, Professor of Economics, Associate Dean, CEIBS; author of Catching up to America: Culture, Institutions and the Rise of China

14:50-15:10

Pascal Lamy (recorded video), Former Director-General of the World Trade Organization (WTO); Distinguished Professor, CEIBS; Chair of the Paris Peace Forum; Coordinator of the Jacques Delors Institutes (Paris, Berlin, Brussels)

Panel Discussion

15:10-16:30

Moderator:

Shameen Prashantham, Professor of International Business and Strategy, Associate Dean; MBA Director, CEIBS

Panellists:

Elton Huang, Managing Partner, PwC China; CEIBS alumnus
Peter Ling-Vannerus, Chief Representative, SEB, Beijing; States' Representative, European Chamber
Jurgen Cobbaut, CMO of Valin ArcelorMittal Automotive Steel; CEIBS alumnus
Kitty Xia, Director, Corporate Affairs & Sustainable Development, Schneider Electric; Vice Chair, Energy Working Group, European Chamber

Q&A

Cocktail & Networking
* The agenda and speakers are subject to change.