Sunday, March 12, 2023
Global Fireside Chat Online: China's EV Revolution: Lessons for India
Please join us on March 12 for this exclusive online lecture with CEIBS Assistant Professor of Accounting Venkat Peddireddy who will explore India's lessons from China's electric vehicle revolution.
About the lecture
Over the last decade, China has seen a meteoric rise in the use of electric vehicles and has emerged as an electric vehicle powerhouse. In 2022, electric vehicle sales in China constituted around 50% of the global total. Currently, more than 300 million people in China own e-scooters. This was mainly fueled by government support as well as fierce domestic competition pushing prices lower and demand up. As such, they have been able to build global brands of reliable quality at affordable price. This online lecture will offer an overview of China's EV journey and how India could make EV a viable option for its vast automobile market.
Following the lecture, Prof. Peddireddy will be joined by CEIBS Indian alumni to discuss their MBA experiences, takeaways, and career progression since graduating.
About our speaker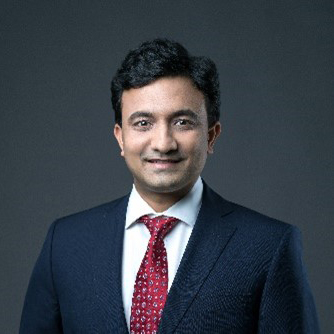 Prof. Venkat Peddireddy is an Assistant Professor of Accounting at CEIBS. He received his Ph.D. in Accounting from Columbia University (US) and M.S. in Finance from London Business School (UK). He teaches financial accounting and valuation courses at CEIBS. His research examines issues related to financial institutions, earnings quality, debt contracting and accounting standards.

MBA Alumni Panel
Nikhil Srivastava (MBA 2019)
Post-MBA: Director of Innovation & Strategy @ AB InBev, South Korea
Pre-MBA: Associate @Ex- EY, India
Shefali Pathak (MBA 2021)
Post-MBA: GC Tech Portfolio Manager @ Nike, China
Pre-MBA: Senior Manager @ Vastu Housing Finance, India
Ritwik Ghosh (MBA 2009)
Post-MBA: Head of Development & Capital Formation @ Jinko Power, China
Board Director @ Xtep India, China & India
Pre-MBA: 2nd Officer @ MSC Mediterranean Shipping Company, Global

Event details
Date & Time: March 12, 2023, @ 14:30-16:00 (India time) / 17:00-18:30 (China time)
Venue: Online
Language: English
Contact: Click the link below to register or contact James Kent at kjames@ceibs.edu for more information.
Agenda
14:15-14:30 Student-led virtual campus tour
14:30-14:45 MBA programme introduction
14:45-15:15 Lecture on China's Electric Vehicle Revolution: Lessons for India
15:15-16:00 Alumni sharing and Q&A