Saturday, February 18, 2023
CEIBS Global EMBA Master Class | China's Economy: Historical Perspective and Future Outlook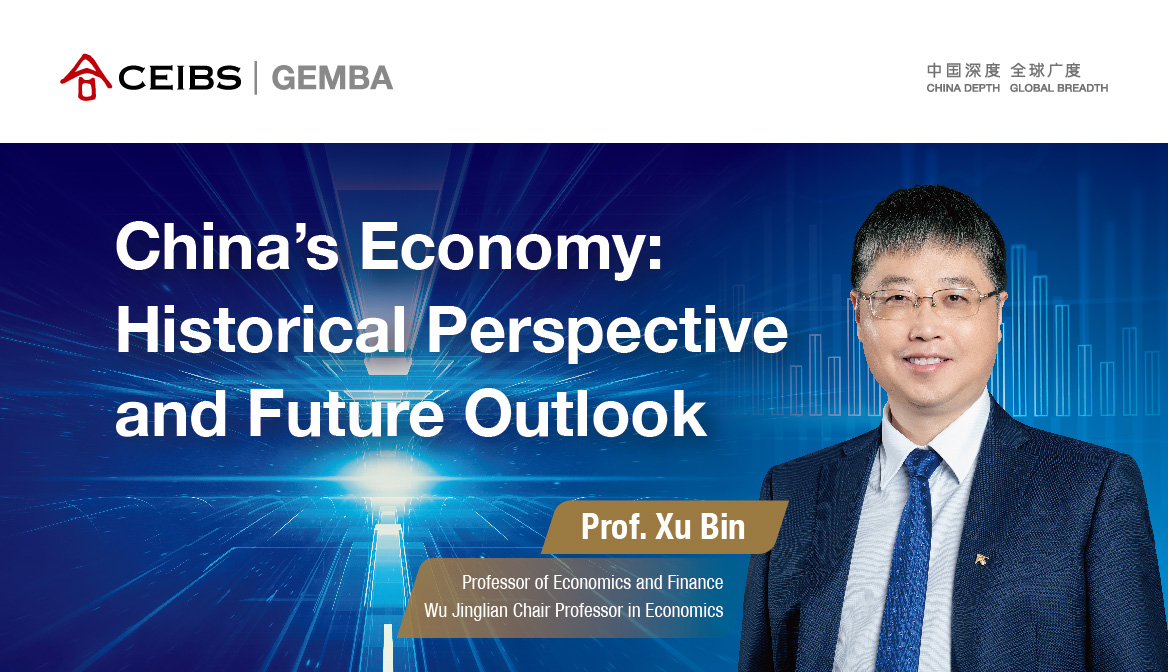 We invite you to attend our CEIBS Global EMBA Master Class on China's Economy: Historical Perspective and Future Outlook on February 18, 2023 at CEIBS Shanghai Campus.
About this event
China's economy was the world's largest in 1820, accounting for 30% of the global GDP. From that point, however, the country's global economic share fell continuously and, in 1949, the year the People's Republic of China (PRC) was founded, it dropped to 3% (or 5% by PPP measure). China's economy did not grow much in the first 30 years of the PRC. However, after 1978, the country entered a period of rapid economic growth and its global economic share increased to 9% in 2010 (or 14% by PPP), making it the world's second largest economy.
Since 2007, China's economic growth has again steadily slowed down. More recently, its economy has been severely affected by the COVID-19 pandemic. At the same time, China faces fundamental challenges ranging from a rapidly aging population and the enormous risk accumulated in both the real estate and financial sectors to falling productivity growth and a worsening international environment. Against this background, the Chinese Communist Party (CCP) held its 20th National Congress in October 2022 in which it set out a new roadmap for "China-style modernization" as announced by its top leader Xi Jinping.
In this talk, CEIBS Professor of Economics and Finance Xu Bin will examine China's economy from a historical perspective and offer his views about its prospects for the future.
Outline:
China's economy in the context of world history
Economic path of the People's Republic of China
China's "New Era" and "China-style modernization"
Future outlook of China's economy
About our speaker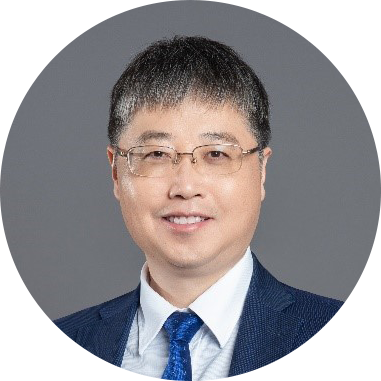 Xu Bin
Professor of Economics and Finance, CEIBS
Dr. Xu Bin is a Professor of Economics and Finance and the Wu Jinglian Chair Professor in Economics at CEIBS. He received his B.A. (1986) and M.A. (1989) from Fudan University, and Ph.D. in Economics (1995) from Columbia University. Before joining CEIBS, Dr. Xu was a tenured professor at Warrington College of Business, University of Florida. He has also taught as a visiting professor at Darden School of Business, University of Virginia, and worked as a consultant for the International Monetary Fund (IMF) and the World Bank.
Dr. Xu's current research focuses on the global and Chinese economies, multinational enterprises in China, and trade and finance issues of emerging markets. He has published extensively in both international and Chinese journals, and is author of two books, International Trade (2009) and Applying Macroeconomics (2019). He is also the founding editor-in-chief of the CEIBS Frontier View Book Series.
Dr. Xu teaches macroeconomics, Chinese and global economy, and international finance at CEIBS. He has been invited to give speeches to executives of multinational enterprises and Chinese companies on issues related to the global and Chinese economies. He is also a four-time recipient of the CEIBS Teaching Excellence Award (2009, 2010, 2014, and 2016) and recipient of the CEIBS Medal for Teaching Excellence (2019).
Event details
Date & Time: February 18, 2023 at 14:00-16:15
Venue: CEIBS Shanghai Campus and online
Language: English
Contact: Click the link below to register or contact Nicole Chen at cnicole@ceibs.edu or call 86 21 2890 5496 for more information.
Note: On campus attendance is limited. Your sign-up for this event is not confirmed until you receive an email with confirmation from our team. Entrance at the event will require this confirmation.
Agenda
13:30-14:00 Registration and networking
14:00-14:15 Welcome and Global EMBA programme introduction
14:15-15:15 Lecture by CEIBS Professor of Economics and Finance Xu Bin
15:15-15:30 Q&A
15:30-16:15 Panel discussion with senior Global EMBA alumni about China's economic outlook
16:15 onwards Networking