Friday, November 11, 2022
GMAT Preparation Course (Zurich)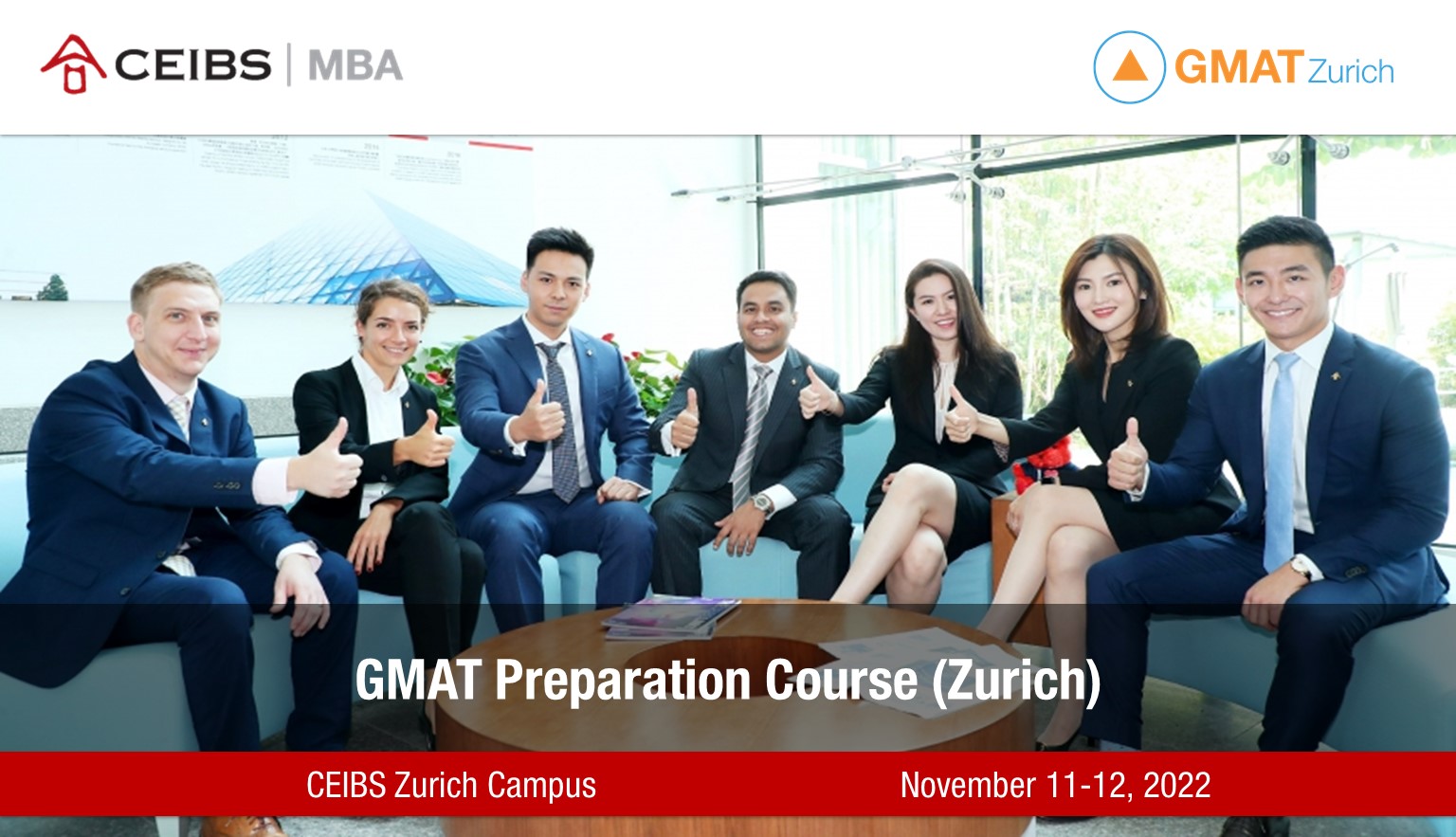 Join us on November 11-12, 2022 at CEIBS Zurich Campus for this insightful GMAT workshop with GMATZurich's Nick Barnard.
About this workshop
This workshop will enable participants to prepare for the GMAT (Graduate Management Admissions Test) under the guidance of an experienced tutor. Join our exclusive GMAT preparation course in Zurich and learn from business school admissions test expert and GMATZurich founder Nicholas Barnard. Working with top universities and companies, Nicolas has helped countless students to achieve high scores on their GMAT tests. Providing you with the essentials, this two-day course will help you achieve excellent exam results for your MBA applications.
The GMAT is a three-hour test with sections measuring English and mathematical proficiency. There are three sub-sections in verbal (sentence correction, critical reasoning, reading comprehension) and two in math (problem solving, data sufficiency). This course provides a theoretical basis to approaching typical questions, plus plenty of practical skills for both the verbal and math sections of the GMAT.
Because the exam is standardized and in multiple choice format there are many shortcuts that can be learned and applied. Workshop topics will include:
Specific GMAT strategies and time management
Sentence correction grammar review
Reading skills for critical reasoning and reading comprehension
Speed short cuts for math
Data sufficiency "flow" technique
English issues in math (word problems, terminology)
Coping with time pressure
Course structure (workshop agenda)
November 11 (Day 1)
09:00-12:30 GMAT training
12:30-13:30 Lunch break (available at venues close to CEIBS Zurich Campus, including Restaurant Imperiale, Fähre Bistro Schwan Horgen and VOI Migros)
13:30-17:30 GMAT training
17:30-18:30 CEIBS: What to pay attention to during you MBA application
18:30-22:00 Group dinner, drinks, and networking (GMAT students and CEIBS alumni)
November 12 (Day 2)
09:00-12:30 GMAT training
12:30-13:30 Lunch break
13:30-17:00 GMAT training
17:10 End of course
Note: This course uses intermediate preparation materials. Participants should already have a good understanding of the exam structure to fully benefit from the course. We recommend that you have already taken one practice test and completed at least 10 hours of study. MBA.com offers a free and accurate simulation test. The course is also open to participants who have already taken the test and are looking to optimize their results.
Event Details
Date: November 11-12, 2022
Venue: CEIBS Zurich Campus
Language: English
Price: Approx. CHF 425 (final price to be published around August 30)
Maximum Course Group Size: 30
Contact: Please contact Marianne at wmarianne@ceibs.edu or call us on 0041 44 728 99 80 with any enquiries.
Registration: Click link or scan the QR code below to register (you will receive a confirmation e-mail within 72 hours of registering, including course payment details).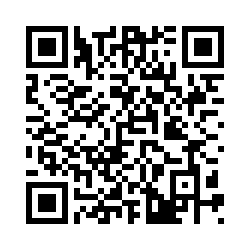 About GMATZurich
GMATZurich is a full service test preparation centre and admissions consultancy founded in Zurich which provides expert assistance with standard test preparation such as GMAT, GRE, IELTS, TOEFL, SAT, LSAT and others. Learn more here.
About CEIBS MBA
Ranked #1 in Asia by the Financial Times for six consecutive years, CEIBS' MBA programme offers a truly global perspective. Based in Shanghai – China's biggest economic hub – our programme is designed to take you out of your comfort zone and straight into the new economy, allowing you to experience first-hand the world's most dynamic city and its opportunities.
With 16- and 12-months full-time options available, our programme offers a transformative journey that few others can match, and our intense, world-class curriculum combines case studies, experiential projects, and study trips, along with a wide range of activities.