Sunday, September 11, 2022
CEIBS Global EMBA Immersive Experience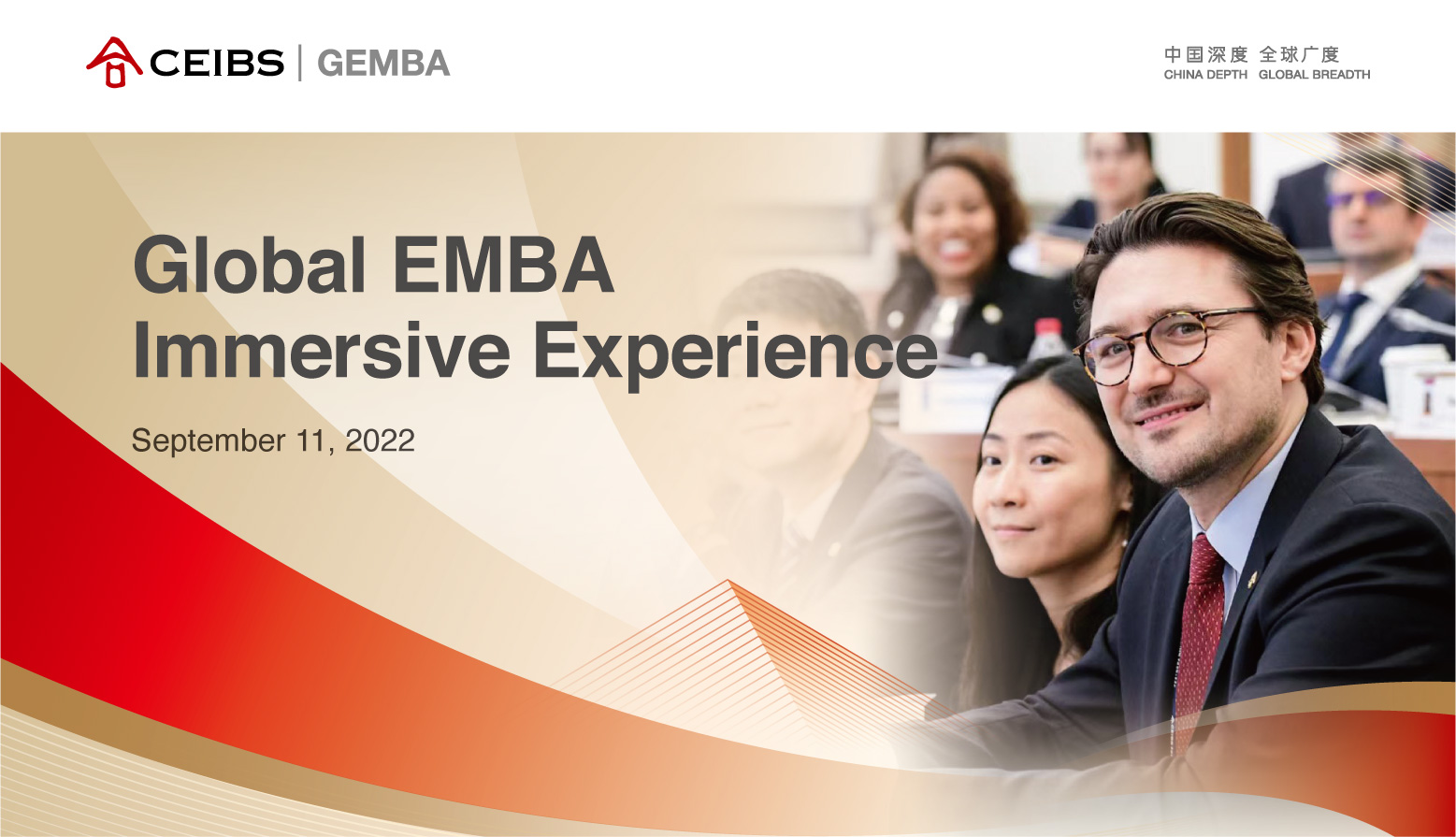 Ranked #2 in the world, CEIBS Global EMBA invites you to attend our Global EMBA Immersive Experience at our Shanghai campus. Learn about agile innovation, try an in-class experience, participate in interactive case work, meet our alumni and discuss how Global EMBA can impact your career.
ABOUT THIS EVENT
This full-day experience delivers an immersive lecture followed by interactive case work on Agile Innovation in the digital era. The in-class experience with our esteemed Associate Professor of Entrepreneurship, Terry Wang, will inspire you to think about alternative ways to encourage and harness innovation in your own organization. Be ready to meet respected company representatives and participate as if you were already enrolled in the Global EMBA programme. You will leave with a fresh perspective on the nature of innovation, and some concrete methods on how to apply it intelligently in your own professional context.
This immersive experience will begin with a welcome address and short introduction to the programme from our Associate Dean, Professor Bala Ramasamy. This will be followed by a panel discussion with our alumni, who will share their memories and perspectives on the Global EMBA experience.
This event also gives you a great opportunity to speak with our admission team, experience the campus environment firsthand, and get a firm idea of what life at CEIBS is really like.
THIS EVENT IS AN OPPORTUNITY TO
Enjoy a real Global EMBA classroom experience
Understand what CEIBS Global EMBA is all about
Meet CEIBS faculty members and prominent alumni
Familiarise yourself with the programme via the admission team
Network with other likeminded, ambitious professionals



EVENT DETAILS
Date: Sunday, September 11
Time: 10:30-17:15
Venue: CEIBS Shanghai Campus (No. 699 Hongfeng Road)
Language: English
Cost: Free
Note:
This event is open to potential applicants for the Global EMBA.
Attendance is limited, so your sign up to this event is not confirmed until you receive an email with confirmation from our team. Entrance at the event will require this confirmation.
For campus entry on the event day, please ensure that you have not been to or travelled through any medium or high risk areas in the past 14 days, and have valid PCR test result within 72 hours upon entering campus. We will contact you to collect health code, PCR test result and itinerary code one day before the event.
For more information please contact Mrs. Line Juul at jline@ceibs.edu



AGENDA
10:00-10:30 Registration
10:30-11:30 Welcome & Programme Introduction by Prof. Bala Ramasamy, Professor of Economics, Associate Dean and Director of Global EMBA Programme
11:30-12:30 Alumni Panel Discussion
12:30-13:30 Lunch with the Admission Team & Alumni
13:30-13:45 Campus Tour
14:00-16:00 Lecture & Case Study: Agile Innovation in the Digital Era by Prof. Taiyuan Wang & Thoughtworks
16:00-16:15 Wrap up session
16:15-17:15 Networking
WHO SHOULD ATTEND?
The final round of enrollment for the next CEIBS Global EMBA class is currently underway. CEIBS admission staff will be present at the event to meet with interested candidates and the Global EMBA alumni will also be available to share their insights on the programme. This event is open to professionals with minimum 10 years' working experience, including 7 years in managerial positions, and those who are interested in deepening their executive education journey.
ABOUT OUR SPEAKERS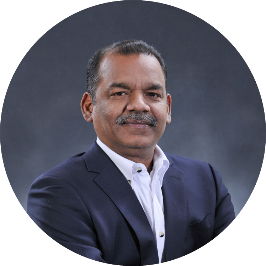 Bala Ramasamy
Professor of Economics,
Associate Dean;
Director of Global EMBA Programme, CEIBS
Dr. Bala Ramasamy is Professor of Economics, Associate Dean and Director of Global EMBA Programme at CEIBS. He joined CEIBS in 2006. He was the Associate Dean responsible for Accreditation and Learning Assurance between 2018-2020. Before joining CEIBS, Dr. Ramasamy was Professor of International Economics and Business and acting Director of Nottingham University Business School at the University of Nottingham in Malaysia. In the 1980s and 1990s Dr. Ramasamy was a faculty member at Massey University in New Zealand and the University of Macau. He has wide experience teaching students of different backgrounds and cultures in mainland China, Macau, Malaysia, Singapore, New Zealand, Ghana, Nigeria, Kenya and the UK.
Dr. Ramasamy received his Ph.D. degree from University of Leicester, UK and his Master of Social Sciences from the University of Macau, both in Economics.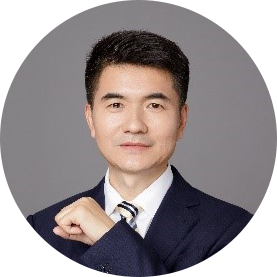 Taiyuan Wang
Associate Professor of Entrepreneurship, CEIBS
Dr. Taiyuan Wang is Associate Professor of Entrepreneurship at CEIBS. Before joining CEIBS, Dr. Wang was Associate Professor of Entrepreneurship at IE Business School in Spain. He also worked for multinational corporations and governmental organizations before pursuing his academic career.
Dr. Wang teaches Entrepreneurial Management and New Venture Growth at the MBA and EMBA levels. He values and adopts the combination of different teaching methods, including case studies, workshops, interactive lectures, and research projects. He has also taught Seminar in Entrepreneurship and Research Methods for doctoral programs.