Tuesday, July 12, 2022
CEIBS Global Alumni Reunion 2022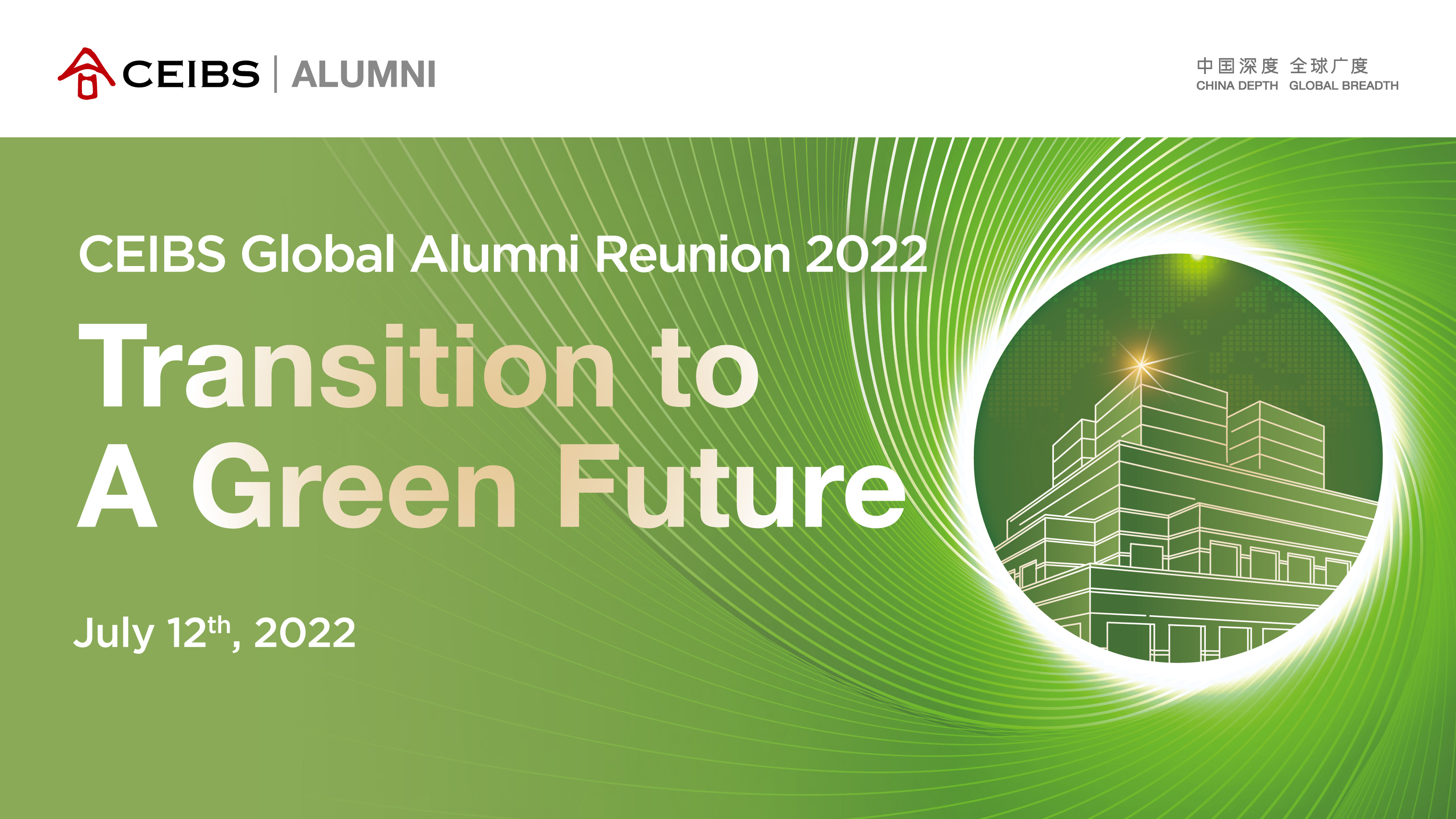 Please join us on July 12 for the CEIBS Global Alumni Reunion 2022 on the theme of Transition to a Green Future.
About this event
For the third year in a row, we will host a special virtual reunion for CEIBS alumni from all over the world! Join us online for some enriching and enlightening discussions on how Environment, Social, and Governance (ESG) is reshaping business models and being integrated into business practices, as we explore some of the latest trends, insights, and developments in China, Europe and the world.
Our speakers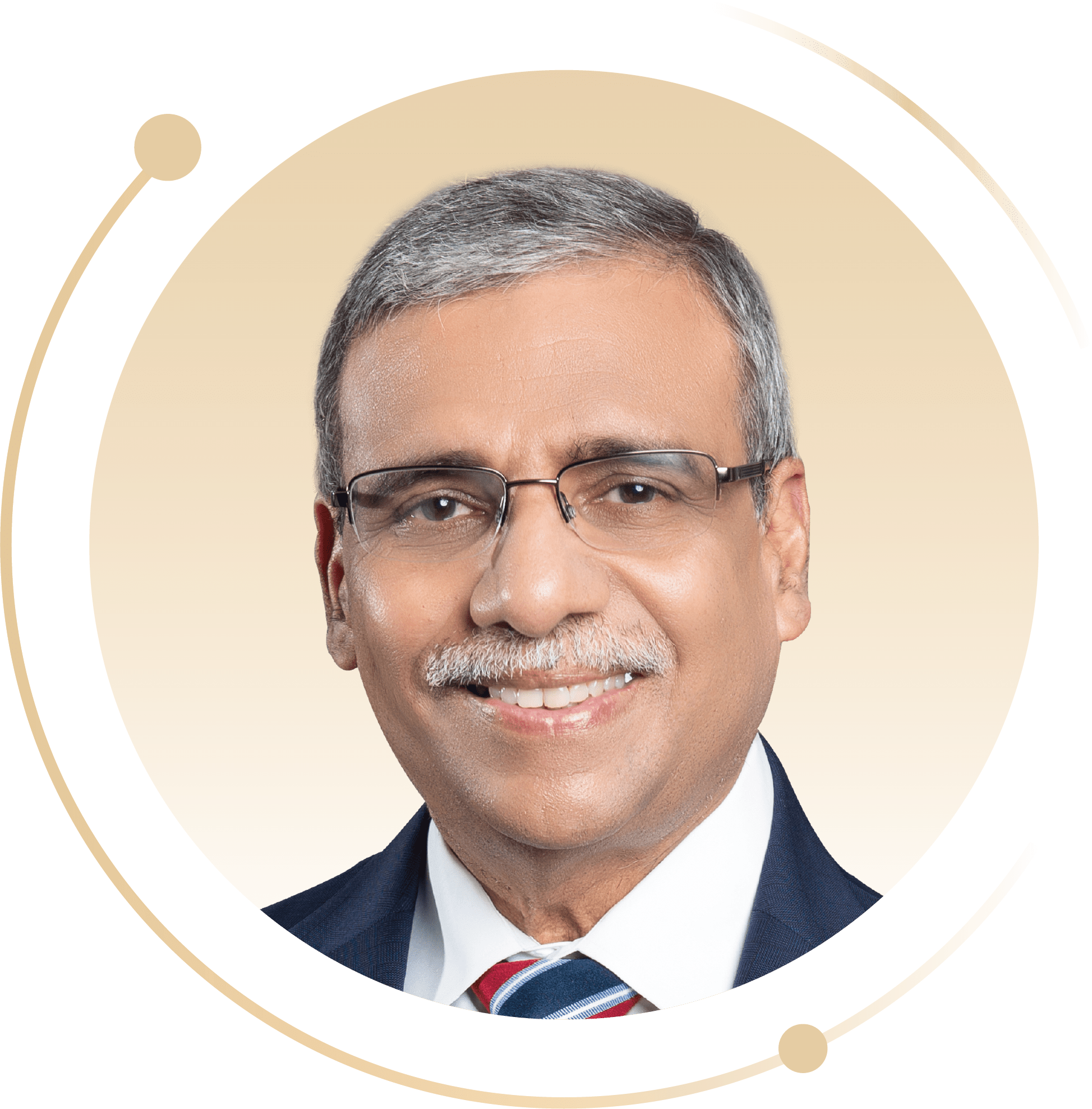 Prof. Dipak JAIN
President (European) and Professor of Marketing, CEIBS
Dr. Dipak Jain is President (European) and Professor of Marketing at CEIBS. He is a globally recognized marketing and innovation expert whose insights have inspired a generation of business leaders to pursue success with significance. Dr. Jain's influential career spans nearly four decades as an educator, a senior business school administrator, and a consultant to corporations and governments. Throughout his career, he has furthered a pedagogical model that combines academic excellence and business relevance to produce high-impact results with social significance.
Prof. Taiyuan WANG
Associate Professor of Entrepreneurship, CEIBS
Dr. Taiyuan Wang is an Associate Professor of Entrepreneurship at CEIBS. He teaches Entrepreneurial Management and New Venture Growth at the MBA and EMBA levels. He values and has adopted a combination of different teaching methods, including case studies, workshops, interactive lectures, and research projects. He has also taught the Seminar in Entrepreneurship and Research Methods for doctoral programmes.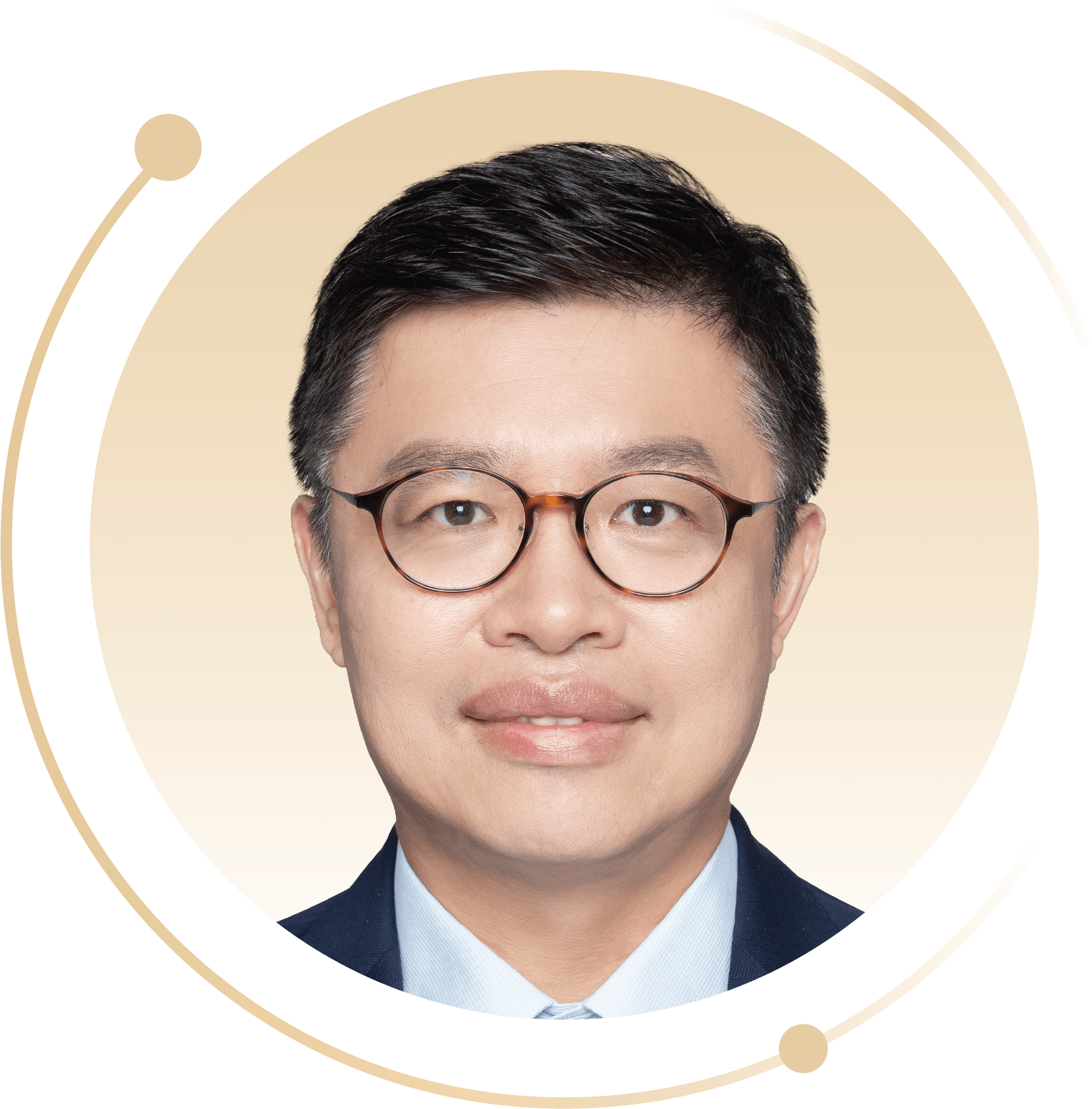 Prof. Oliver RUI
Professor of Finance and Accounting and Parkland Chair in Finance, CEIBS
Dr. Oliver Rui is a Professor of Finance and Accounting and the Parkland Chair in Finance at CEIBS. He is also professionally designated as a Certified Financial Analyst (CFA) and Financial Risk Manager (FRM). He has taught at both the graduate and undergraduate levels at the Chinese University of Hong Kong, Tsinghua University, Shanghai National Institute of Accounting and Hong Kong Polytechnic University. Prof. Rui is also an award-winning teacher and researcher. He received the 2013 Research Excellence Award at CEIBS and was awarded the first CEIBS Medal for Research Excellence in 2015 and the Teaching Excellence Award at CEIBS in 2017.
Mr. Martin TIAN
EMBA2005
Chairman of Landsea Holding Group
Martin Tian established Landsea in 2001. Landsea Holding Group is a leading green property developer/operator and daily service provider in China committed to building a greener life for customers. With a focus on green real estate, the company has expanded into green building technology, long-term rental apartments, elderly care services, property services, green finance, customized renovation of indoor environments and other fields. Landsea operates in cities throughout China, as well as major gateway cities on the east and west coasts of the US.
Mr. Peter ZHU
EMBA 2016
Chairman on Duty & Vice President of Saint-Gobain China
Peter Zhu has extensive experience with Fortune 500 MNEs, including in Finance, Digital Transformation, Customer Services, Logistic and Key Accounts. With good business acumen, highly organized and detail-oriented financial professionalism and a solid understanding of operations, he has 17+ years of experience in global team management. As the leader of the digital transformation of Saint-Gobain China since 2016, Peter has successfully established and implemented over 500+ digital projects, has greatly improved productivities/efficiencies, and has generated significant sales revenue and profits.
Who should attend?
This event is open to all CEIBS alumni.
Event details
Date & Time: July 12, 2022 @ 19:00 (Beijing/Shanghai time)
Venue: Online
Language: English & Chinese (with simultaneous translation)
Contact: For more information, please contact Lily Xu at xlily@ceibs.edu.
Agenda
19:00-19:10

Welcome Remarks

Prof. Dipak JAIN
President (European) and Professor of Marketing, CEIBS

19:10-19:30

Research Sharing:
Research on the necessity of establishing CSO (Chief Sustainability Officer) positions in companies

Prof. Taiyuan WANG
Professor of Entrepreneurship, CEIBS

19:30-20:00

Case Sharing:

Bringing carbon neutrality down to earth: Saint-Gobain's approach and mechanism
Landsea: A carbon neutralization pioneer in the real estate industry

Prof. Oliver RUI
Professor of Finance and Accounting and Parkland Chair in Finance, CEIBS

20:00-20:30

CEO Talks:

When it comes to zero carbon management practice, what are the differences between Saint-Gobain and Landsea?
How can sustainability strategies help companies make progress in innovation?

Moderator: Prof. Oliver RUI

Guests:

Mr. Martin TIAN (EMBA2005), Chairman of Landsea Holding Group
Mr. Peter ZHU (EMBA2016), China CEO of Saint-Gobain