Thursday, June 16, 2022
Meet Our Associate Dean
About this event
We invite you to meet online with CEIBS Associate Dean and Director of the Global EMBA Programme Bala Ramasamy, together with a panel of Global EMBA alumni on June 16. Find out more about our top-ranked Global Executive MBA Programme and the difference it can make in your career and personal development.
The event will be conducted via Zoom, giving you the best opportunity to listen in on a discussion between Prof. Bala and our alumni and to interact with them during the Q&A session. During this session, we will learn more about:
What differentiates the CEIBS Global EMBA from other EMBA programmes
How a part-time Executive MBA can help propel your career
What a typical CEIBS Global EMBA executive profile looks like
What you will learn in the CEIBS Global EMBA programme
What the benefits are of being part of the CEIBS alumni network
How to apply and how the admissions process works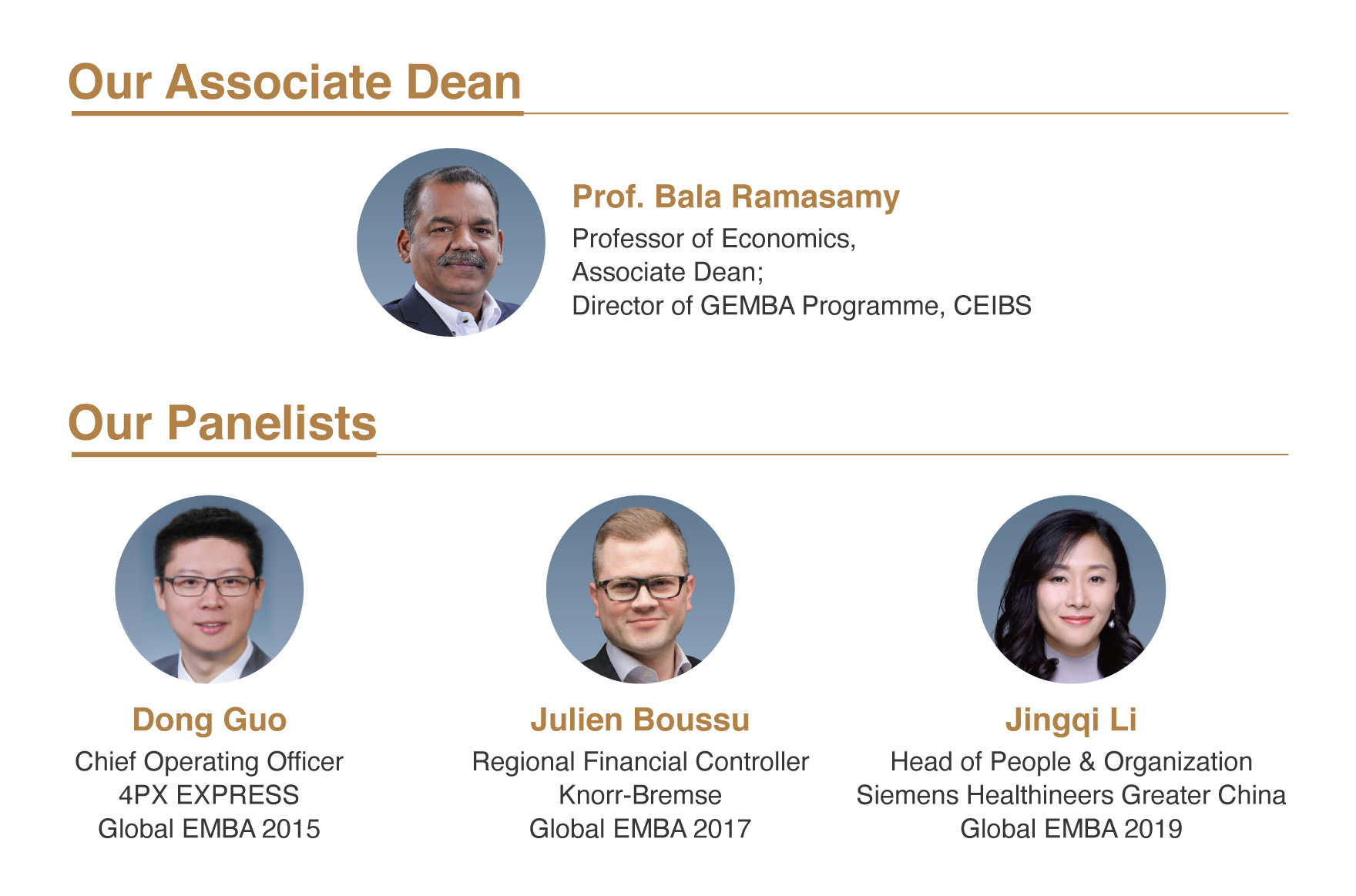 Event details
Date & Time: Thursday, June 16, 2022 at 19:30-20:30
Format: Online (via Zoom)
Language: English
Contact: Click the link below to register or contact Alex Chen at calex@ceibs.edu or call 021-2890 5321 for more information.
Agenda
19:30-20:00 Panel discussion with Prof. Bala Ramasamy and Global EMBA alumni
20:00-20:30 Q&A