Saturday, March 25, 2023
The Evolving Role of MNCs in China: Challenges and Opportunities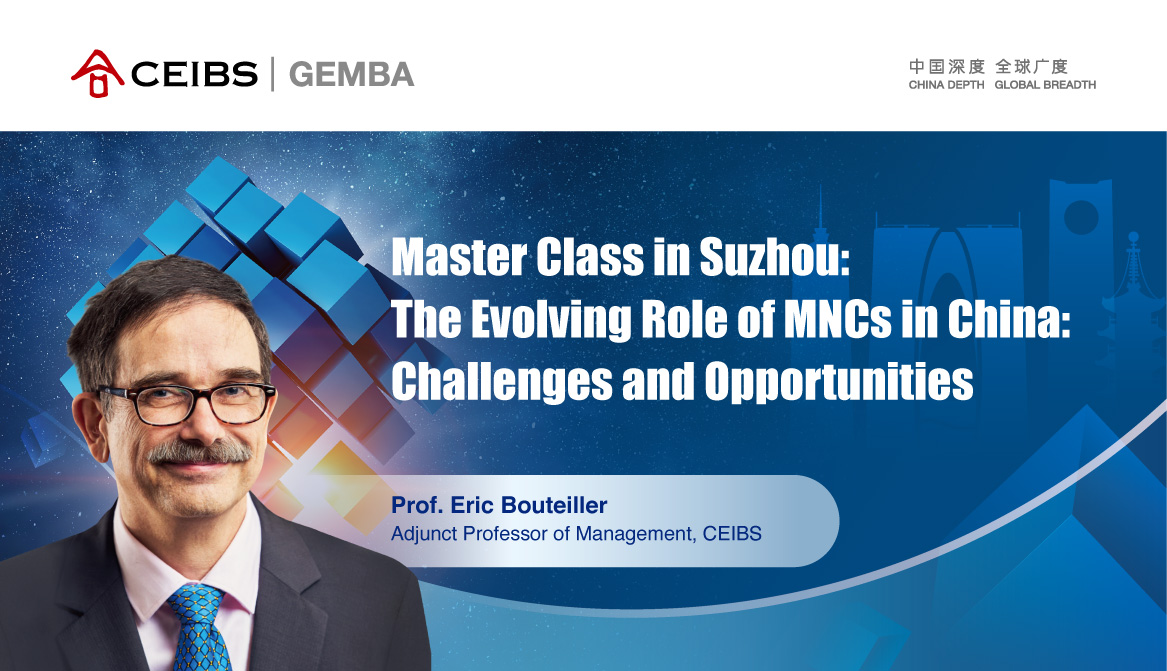 We invite you to attend our Global EMBA Master Class in Suzhou on The Evolving Role of MNCs in China: Challenges and Opportunities on March 25, 2023.
About this event
For many people, we are seeing the "end" of MNCs in China. Changes in consumption patterns, strong investment by local companies, tight controls against COVID-19, mounting nationalism… These are all seen as signals that MNCs are retreating and will leave the China market. In the case of pharmaceuticals, the rise of endogenous innovation and the increasing pressure from Volume Based Procurement are seen as aggravating factors. In this lecture, Prof. Eric Bouteiller will share his insights from a local and global perspective… and his answers may surprise you!
This lecture will be followed by a panel with representatives from different industries about the challenges and opportunities for MNCs in China.
About our speaker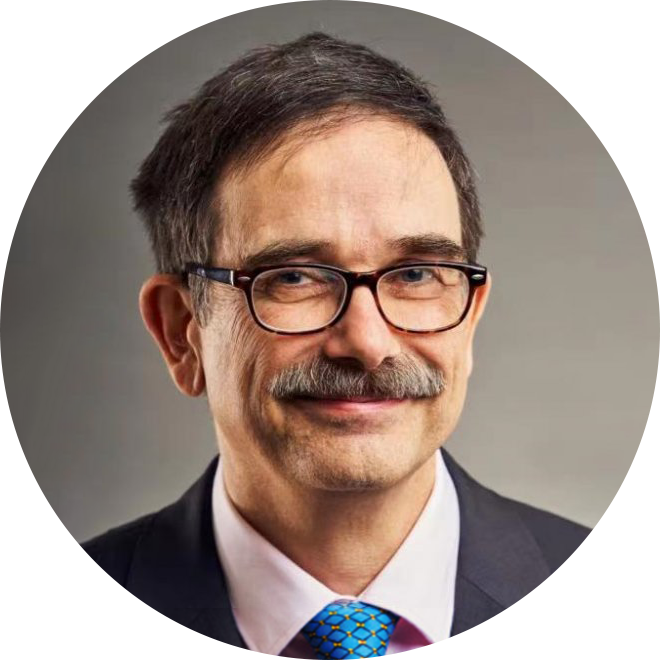 Prof. Eric Bouteiller is an Adjunct Professor of Management at CEIBS. He received his Ph.D. in Organisational Sociology from the National Institute of Oriental Languages and Civilizations in France. He co-founded Jumo Partners who advises international companies and organizations in their development in China and Asia. Before joining CEIBS, he was General Manager of Ipsen China (2001–2011). He was then promoted as Senior Vice President for Asia Operations leading Asian markets for Consumer HealthCare (2012-2017). In 1989, he joined HEC Eurasia Institute, a think tank of the HEC School of Management, where he took part in setting up Asian and Chinese strategies for several French and European companies. He was initially in charge of Research, and then became Deputy Director of HEC Eurasia Institute.
Prof. Bouteiller is involved in several prominent business organisations in China. He was Chairman of the Pharmaceutical Working Group of 'European Union Chamber of Commerce in China' (EUCCC) (2003-2008). He was also one of the founders of Tianjin Chapter of the EUCCC which he also chaired from 2008 to 2011. He co-founded the 'French HealthCare Alliance for China' (2013-2014), who brings together all French companies investing in China. He served as Vice Chairman (2011-2015) then Chairman (2016-2017) of the 'Research & Development based Pharmaceutical Association in China' (RDPAC). He designed and launched the "Coalition for Innovation" with domestic associations which actively supported the new drug policy in China. Bouteiller is a French Trade Advisor since 2007.
Prof. Bouteiller's research mainly focuses on corporate strategy and public policies for pharmaceutical and healthcare industries, cross-border investment and strategy, economic development and Asian business.
Event details
Date & Time: Saturday, March 25, 2023 at 14:00-16:00
Venue: Conference Room, 1F, Hyatt Regency, Suzhou (Address: No. 88 Hua Chi Jie, Suzhou Industrial Park, Suzhou)
Language: English
Contact: Click the link below to register or contact Alex Chen at calex@ceibs.edu or call 021-2890 5321 for more information.
Agenda
13:15-14:00 Registration and networking
14:00-14:10 Welcome and Global EMBA programme introduction
14:10-15:00 Lecture by Prof. Eric Bouteiller, Adjunct Professor of Management, CEIBS
15:00-15:20 Q&A
15:20-16:00 Panel discussion with Global EMBA alumni
16:00 onwards Networking