Wednesday, November 24, 2021
Lessons for Leaders: Succession Planning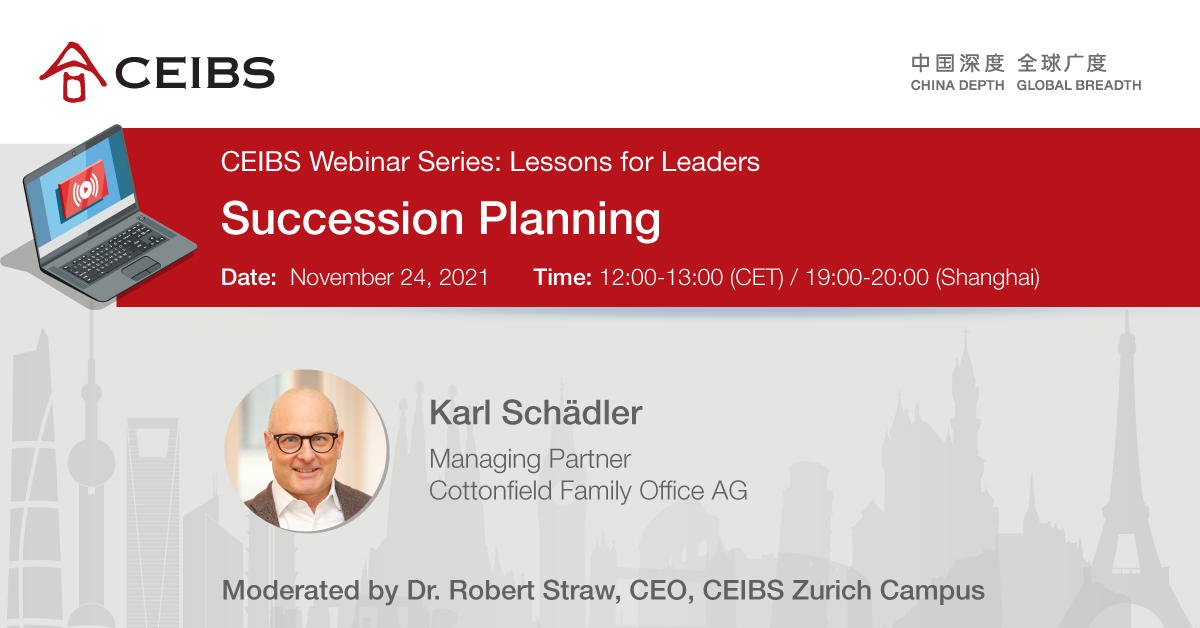 Please join us on November 24 for our upcoming Lessons for Leaders: Succession Planning webinar.
About the Webinar
What does a failed succession plan cost? And, how can emotions be helpful in this process? Only one in five succession plans is successful. And, only in very few cases is the follow-up process initiated at an early stage. This is all the more surprising given that most business owners know that succession planning takes a lot of time and preparation. The emotional separation from the company is often underestimated. This can have a lasting negative impact on important customer relationships and the value of the company.
Join us for this special webinar to learn more about the role of emotion and more in successful succession planning.
"You can't teach a person anything, you can only help him discover it in himself."
– Galileo Galilei
Our Speaker
Karl Schädler
Managing Partner
Cottonfield Family Office AG
Event Details
Date: Wednesday, November 24, 2021
Time: 12:00-13:00 (CET) / 19:00-20:00 (Shanghai)
Venue: Online via Zoom
Language: English
Contact: Please email Elisabeth Borras at belisabeth@ceibs.edu with any enquiries.